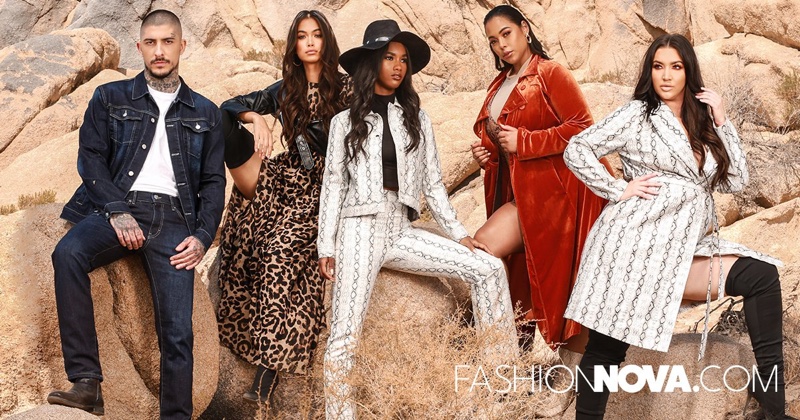 For decades, major fashion brands rolled out collections a handful of times each year, complete with a major runway show, extensive press coverage, and ad campaigns blanketing the hippest parts of Los Angeles, New York City, London, Paris, and Tokyo. 
Unlike top designer brands, where runway looks have been financially out of reach for millions of people, a number of companies have grown by making runway-quality looks accessible to the masses.
Fashion Nova, an American fashion retailer, launched in 2006, but it wasn't until the advent of social media – and specifically, the rise of Instagram – that they achieved their breakthrough. Over a decade after launching their online store and retail operations, they suddenly skyrocketed into the public view, and became one of the top five searched fashion companies of 2017, and were the most searched fashion brand in the world in 2018. 
Fashion Nova embraced creating clothes for all bodies, whether they be plus-sized, curvy, or thin bodies of runway models. They did something that few other brands made an active effort to: embraced curves. 
Fashion Nova's first products placed a focus on affordable clubwear: dresses, bodysuits, hourglass-figure-friendly jeans, and more, all priced in the $20-30 range. These customers became the foundation of a loyal following ready to embrace new products, and soon people like them would be able to find Fashion Nova all over the world – not just in a mall in Los Angeles.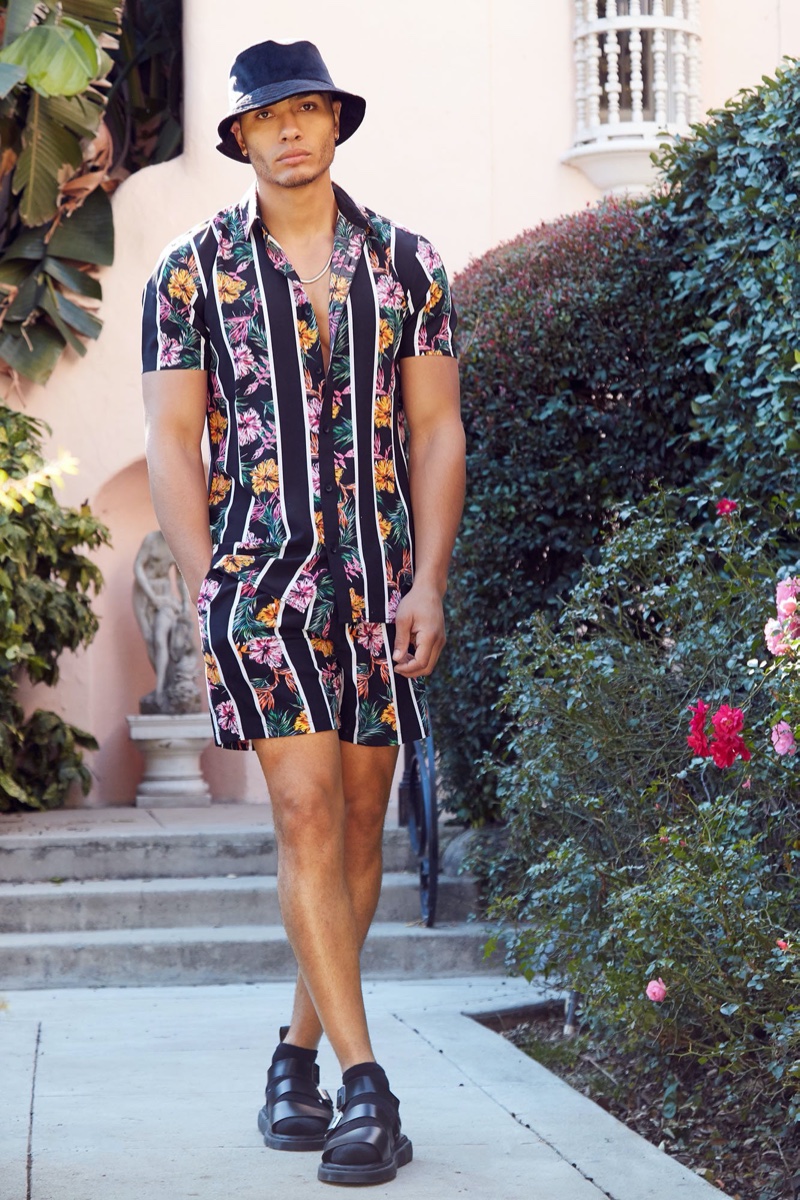 When Fashion Nova rolled out their Instagram account, they sold out of inventory in less than 48 hours. In the years that have followed, they have created an engine that releases as many as 900 items each week, creating an endless quantity of new looks and new content – after all, no one wants to show up wearing the exact same outfit as someone else. Fashion Nova opts to post a minimum of 20-30 posts – a mix of video and images – each day, and their shoppers don't consider this to be spam. Instead, they see it as an opportunity to get the latest and greatest product before it sells out, and they love the mixture of new products, body positive images, and being part of this ongoing, nurturing customer relationship. 
In essence, they've created a never-ending runway show – and one that always has something new for customers not just to want, but that they can reasonably afford and be wearing in just days – not months. 
The second part of the runway show is always the who's who of celebrities, athletes, musicians, artists, and fellow designers present to take in the latest looks. Fashion Nova doesn't sideline these players: they feature them extensively. The company hired influencers including Blac Chyna, Christina Milian, Kylie Jenner, and Kris Jenner as brand partners and ambassadors, and their embrace of Fashion Nova's clothing has boosted sales to a massive degree. Furthermore, Kardashians Kim, Khloe, and Kourtney haven't been paid by Fashion Nova, but their posts about the company's clothes have increased awareness of the brand and helped to build even greater momentum. It's a strategy that allows for incredible scale.
Next, the company did something that no fashion brand had successfully done before them: they made customers part of their story. In addition to influencers, Fashion Nova relies on #NovaBabes – women who wear their clothes and post about it. This gives them a bottomless well of brand ambassadors, a massive network of models and brand reps, and further opportunities to spread their reach without relying on aggressive, direct marketing.
In particular, Fashion Nova has succeeded because of what is called a micro-influencer – someone who has no more than 250,000 followers. One of their greatest growth stories is their partnership with rapper Cardi B, who was a Fashion Nova shopper long before she appeared on Love & Hip Hop: New York or released her breakthrough single, "Bodak Yellow." Fashion Nova nurtured that relationship for years, and now receives both organic and paid recommendations from Cardi, who has grown her following from 250,000 to over 44 million over the last five years – an increase of 1,760%. When Cardi finally released a collaborative line with Fashion Nova in 2018, all inventory, a collection of 82 styles, sold out completely in under an hour and a half, a record even for them.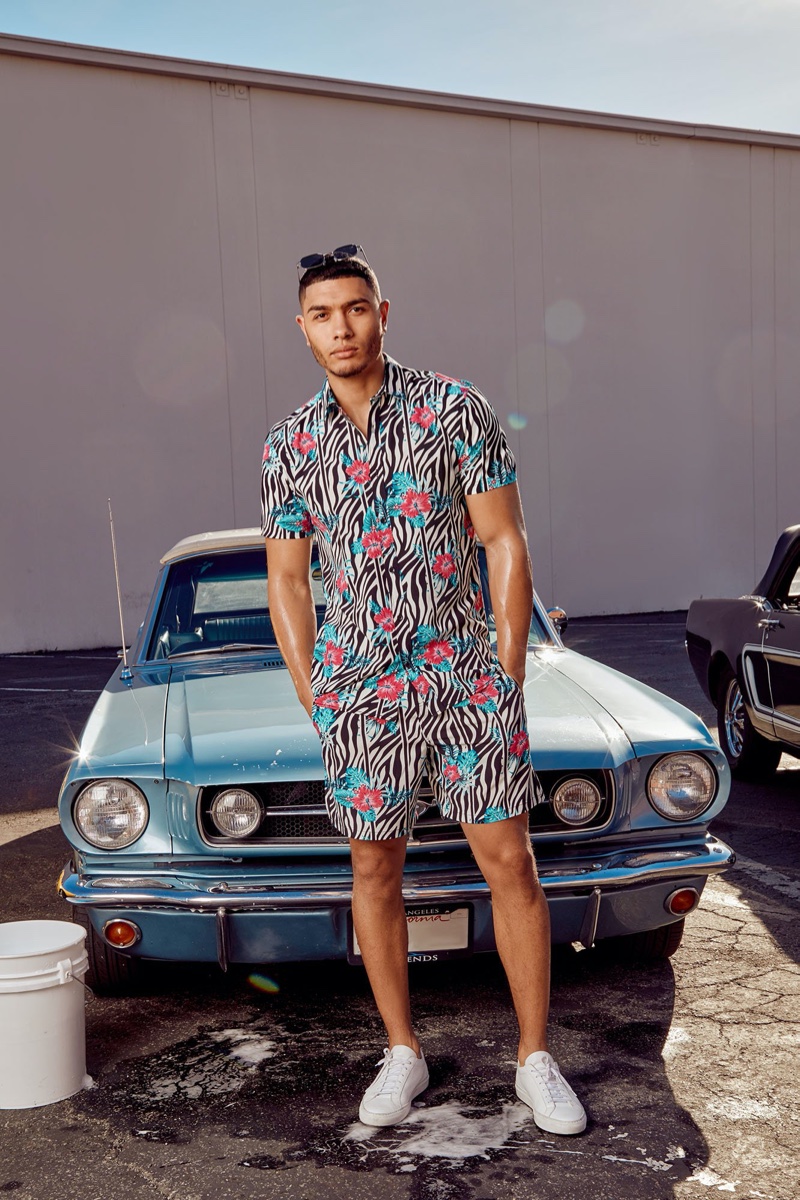 Furthermore, when asked about how she was inspired to create the collection, she dug at the essence of what she (and millions of other women) love about Fashion Nova: it gives her the same feeling of wearing expensive, designer clothes, but made for her body. 
Fashion Nova has expanded their reach and further democratized fashion by creating both a mens' line and a plus-size line that does the opposite of competitors and actively embraces and celebrates curves, with the same products available in average sizes as well as 3X. 
In short, Fashion Nova has done away with the exclusivity and inaccessibility at every level of the traditional fashion industry to embrace and empower women of all sizes – and doing away with the traditional barriers to entry, financial and otherwise, along the way. With 15.5 million followers for their main line, 2.7 million followers for Fashion Nova Curve, and 1.3 million for Fashion Nova Men, they have the power to reach an audience with incredible buying power like few others. 
Ultimately, what you can take away from all of this is simple: if you have the right product at the right time, you don't need to rely on traditional business models. When you break every rule (and do it intelligently), you can turn customers into ambassadors, build lasting relationships benefiting from the fact that your competitors didn't try hard enough, and get results that define an aesthetic, a culture, and go on to get name dropped in songs by your biggest fans.
As Cardi B said in "She Bad," "I could buy designer, but this Fashion Nova fit." For its biggest fans and for social media itself, this simply could not be more true.
Read the BusinessInsider article on the fashion brand learn more about Fashion Nova.