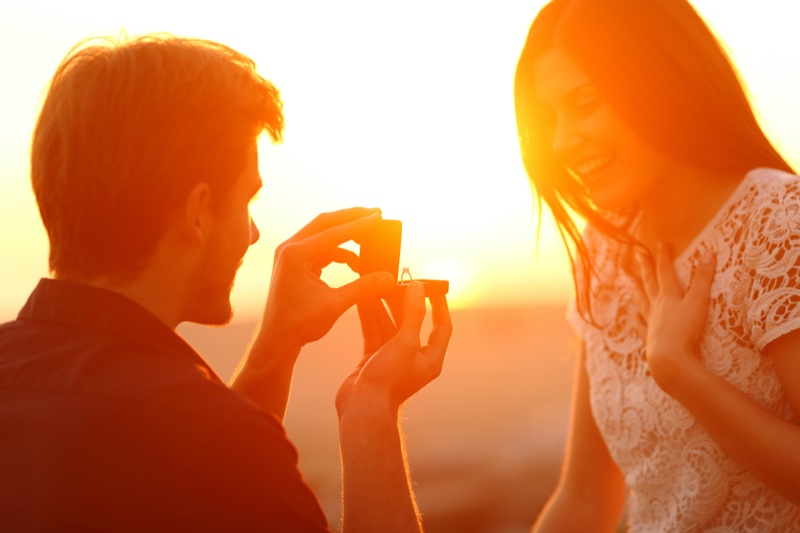 Making the decision to spend the rest of your life with your partner can be very exciting, along with picking out the ring of your dreams. While you may want to place a stunner on their finger, you may not want to paralyze your budget with a ring that has a considerable price tag.
You can still get the ring of your dreams if you are willing to compromise. When shopping for a ring on a budget, it can make it easier when you remember that marriage is not about the ring or the wedding; it's about a sacred commitment.
Many couples are already struggling under the strain of inflated mortgage prices and years of student debt, so adding to their debt for the sake of a ring can be a difficult proposition. The good news is that there are several ways to get the ring of your dreams while sticking to your budget.
Whether you choose to save money by investing in a pre-owned Tiffany engagement ring or want to design your ring on your own using wholesale stones, you can save money and still be thrilled with your ring. Let's take a closer look at a few ways to get the ring of your dreams on a budget.
Set Your Budget
Setting a firm budget before you start shopping for an engagement ring is essential. When you select a realistic price range for your ring shopping, you eliminate the possibility of falling for a too expensive ring. Both partners should agree upon your ring shopping budget, so there is no argument or feelings of resentment. When setting your budget for your ring, you should consider many factors, including your future wedding budget, monthly income, and your debt burden.
The traditional ring budget was generally equal to two months' income in the past. In today's world, where inflation has reduced the amount of disposable income, keep your future needs and goals in mind when setting your ring budget.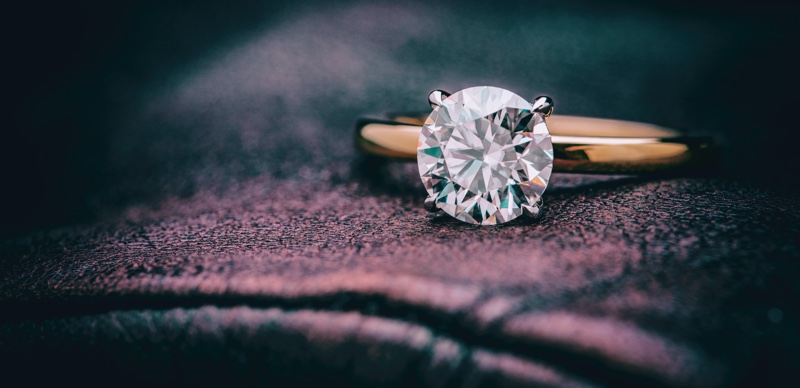 Using the 4 C's
The four C's of diamond shopping are Clarity, Carat, Cut, and Color. The price of your ring will be determined by how it rates in these categories. Choosing a less than perfect quality ring may help you save a lot of money. In most cases, an expert can only spot diamonds that have inclusions or flaws.
When shopping for a ring, let your broker know that you are on a budget and are willing to accept a ring with less than a perfect rating. The flaws in a diamond are often only discernible under magnification and will not affect the overall beauty of your ring.
Pre-Owned
Not every engagement story has a fairytale ending. There are thousands of couples that choose to end their engagement before walking down the aisle. The engagement ring is sold back to the jeweler or brokered privately in many cases. Some brides may turn up their noses at the thought of a pre-owned ring; however, it is a strategy that could save you thousands of dollars on the ring of your dreams.
In many cases, pre-owned rings have never been worn after a proposal went wrong. Buying a pre-owned ring doesn't reduce its value or beauty. You may be able to get a more expensive ring at a discounted price when you choose a pre-owned engagement ring.
Lab-Created Diamonds
Technology has advanced to create diamonds in a laboratory instead of digging them out of the earth. Traditional diamonds that are mined from the earth are often surrounded by conflict and human suffering. Many buyers are interested in purchasing conflict-free diamonds as a humanitarian statement. One of the best resources for conflict-free diamonds is found in the lab.
The natural process of creating a diamond involves the earth's pressure on carbon particles. Lab-created diamonds contain the same materials and undergo a scientific process that speeds up the earth's process to create real diamonds. The result is a certifiable diamond that costs less and is not part of the conflicted diamond mining industry.
Lab-created diamonds are available in any size, shape, and color that you choose. You can save up to 80% on the price of these diamonds to create the ring of your dreams.
Shop Online
Many reputable diamond dealers have online platforms and can help you find the perfect ring. Traditional jewelers have expensive overhead and often pass along these expenses to their customers by jacking up the merchandise price. Online brokers don't need to pay rent on a showroom or pay dozens of employees and can afford to sell their rings at discounted prices.
Sign up for email alerts from your favorite diamond dealers to get news about upcoming sales. Check out prices following holidays like Christmas and Valentine's day when dealers may be trying to clear out their overstock diamond jewelry.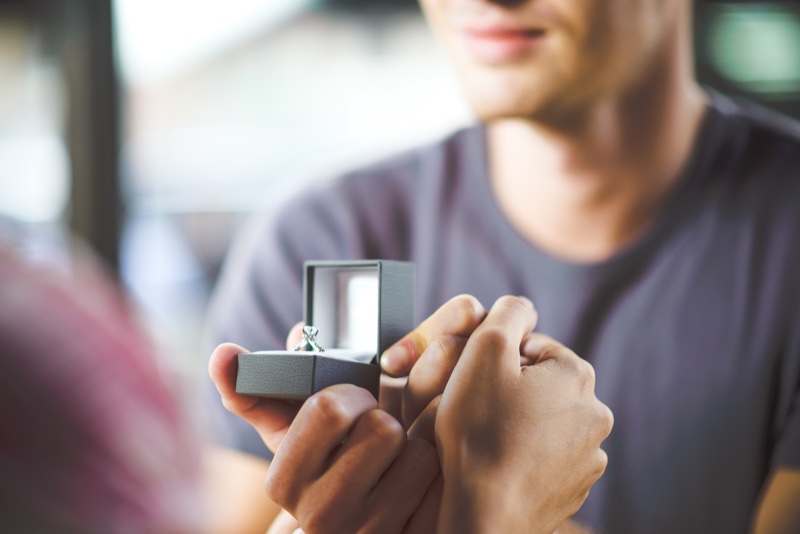 Design Your Own
If you are looking for something unique and one-of-a-kind, you may want to design your own ring. You can save a lot of money by purchasing your diamonds wholesale and out of a setting. You can work with a jewelry expert to help you create a band and setting that reflects your taste and personality. It's often much less expensive to purchase the diamond and the setting separately and have them assembled by a jeweler.
Upgrade an Heirloom
You or your partner may have inherited precious jewelry from a loved one that can be used as a unique engagement ring. Perhaps a ring handed down through the family could be perfect for you, or if the setting is a bit out of date, you can remove the stones from the setting and use them in a ring of your own design. Using an heirloom ring or the jewels from a precious piece of jewelry can bring a special meaning to your engagement ring.
If you are shopping for an engagement ring but need to stick to a strict budget, there is no need to settle for something that is less than everything you have dreamed about. Follow these tips to help you get the engagement ring of your dreams and stay on your budget.