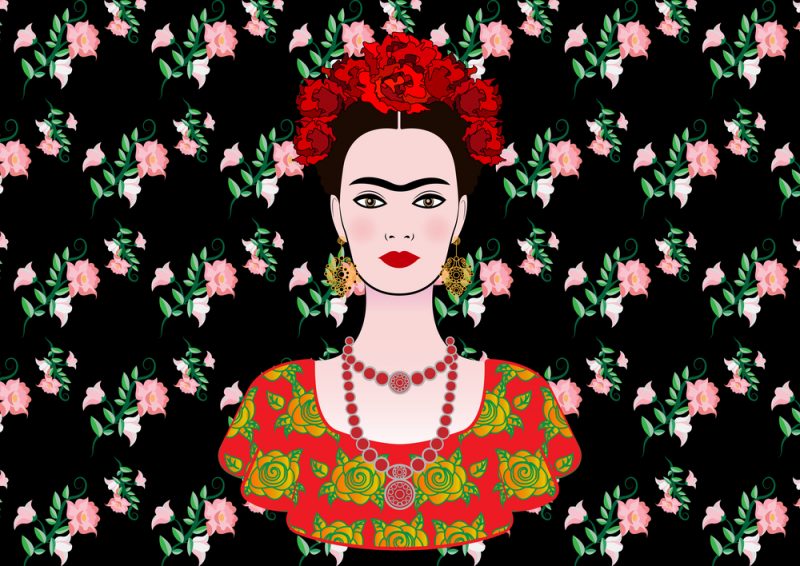 What is it about Frida Kahlo? More than 60 years after her death, the Mexican artist is still celebrated as much for her distinctive look as she is for her paintings. Blending traditional Mexican and European fashions to create a wardrobe of technicolor looks, Frida ensured style was just as much an essential part of her daily life as art was. 
It's her love of fashion that became the focus of Brooklyn Museum's Frida Kahlo: Appearances Can Be Deceiving exhibition that was held earlier this year. Not only was it the most significant U.S. exhibition in ten years, but it was the first in America to display a collection of her clothing, including the corset-style bodices, long flowing skirts and vibrant colors that became her signature. With an unapologetic unibrow, visible mustache, flowered headbands, and exuberant clothing choices, how did this talented artist make such a continued impact on today's fashion? 
We've asked the experts at https://www.reviewbox.com.mx/ why Frida Kahlo has managed to influence fashion and designers for decades.
Defying society's beauty standards and gender roles
It's the artist's attitude as much as her work that inspires today's designers and fashion labels. Although bold fashion helped shape Frida's identity, there was much more substance behind her stylish looks. She would often use her choice of outfit to make a political statement, including proudly showcasing her dual heritage or challenging the norms of masculine and femininity with tailored suits. The boxy tailoring that's previously been seen at Céline gave the nod to one of Frida's family portraits from 1926 when she wore one of her father's suits. Following the Mexican Revolution, Frida also wore traditional Tehuana dresses from the South Mexican region to highlight her cultural pride. These embroidered dresses are still seen all over Instagram feeds and have been reworked by designers like Isabel Marant, with Frida responsible for bringing Mexico's traditions to fashion's most exclusive circles.
Inspiring fashion over the years
It feels like Frida has seldom been far from the catwalk since a biography by Hayden Herrera raised her profile again in the late 80s. In 2010, Riccardo Tisci paid homage to the plaster cast corsets Frida wore to protect her damaged spine for the Givenchy couture collection, emphasizing the bones of the spine and rib cage on floor-length red-carpet dresses with bead embroidery. As well as Givenchy, designer Roland Mouret dedicated his SS18 catwalk show to her and many other brands and designers have followed suit. From the Alberto Ferretti 2014 collection and Maya Hansen's vibrant SS13 catwalk to Etro in 2016 and Carolina Herrera's 2011 floral-wearing brides, It's clear that she remains a bonafide fashion icon. Long may her influence reign.