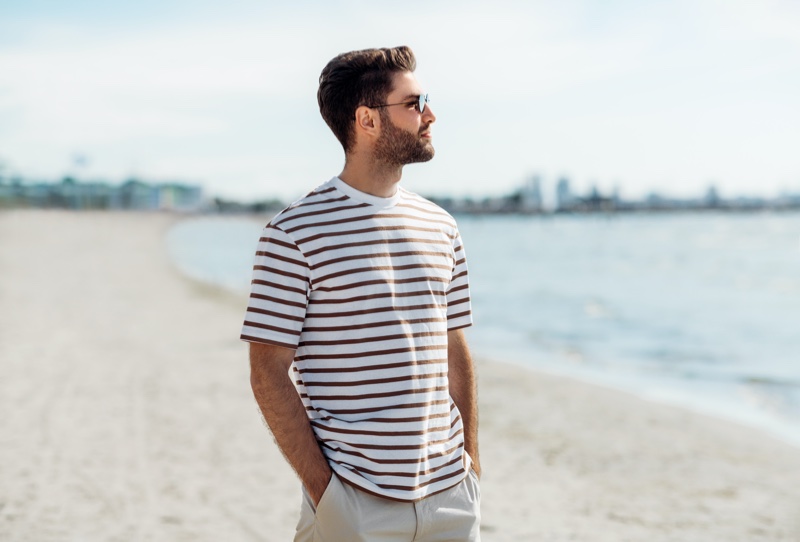 Summer is in full swing, and there is no better way to celebrate than with a beach day! Whether you live near the coast, close to a lake, or you are planning a tropical summer vacation, spending time at the beach with your loved ones, pool floats, sunglasses, and good vibes are what makes this season so much fun. Of course, taking care of our beaches and leaving them cleaner than we found them is equally as important as having a great time.
If we are going to enjoy the beautiful scenery, sand, and waves that beaches have to offer, then it is our responsibility to treat nature with kindness, right? Therefore, you might consider committing to a sustainable day at the beach this summer. Ditch the plastic red cups for glass cups or compostable ones. Commit to picking up any trash you pass by in the sand. And pack a healthy lunch in eco-conscious containers instead of eating out at a nearby restaurant.
There are many ways to enjoy a sustainable beach day, but we're breaking down a few foolproof tips below. Keep reading for four simple tips for having an eco-friendly beach day.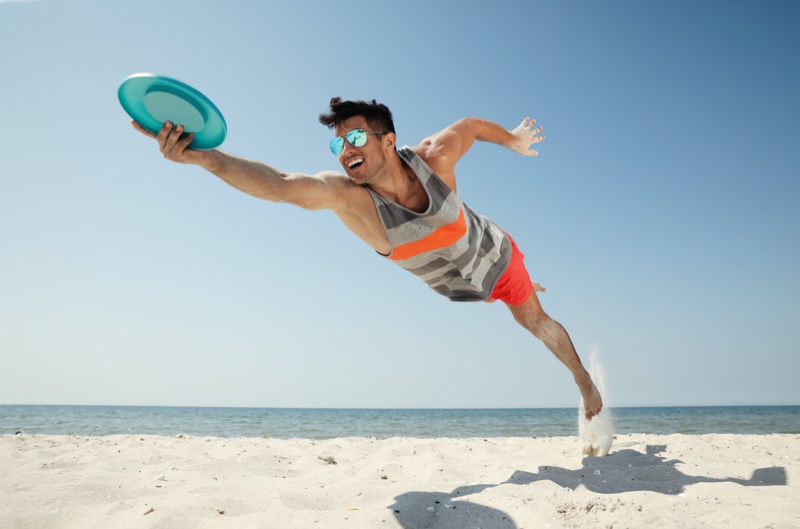 Bring Your Own Beach Toys and Games
It is not a beach day without some games and toys to play with! For beach days with a group of friends or a family outing, bringing your own entertainment is the first step to having a memorable and fun beach day. Opt for toys or games you can use again and again in order not to create more waste than necessary. You can bring inflatable pool floats for lounging in the waves or for added comfortable seating on the sand.
And of course, it is always a good idea to have a football or frisbee on hand. Or perhaps you bring shovels and buckets for building sand castles with the kids. Don't be afraid to get creative and bring your own fun to the beach!
Use A Refillable Water Bottle
Let's commit to keeping our beaches plastic-free. This helps to reduce waste and trash that gets swept into the ocean, negatively affecting the marine life and cleanliness of the water. Staying hydrated is essential for a successful beach day, especially on those blazing hot summer days out in the sun. So start reducing your plastic at the beach by replacing any plastic water bottles with refillable ones. It is an easy yet impactful way to create a more sustainable beach. Not to mention, you will better be able to keep your drinks cool!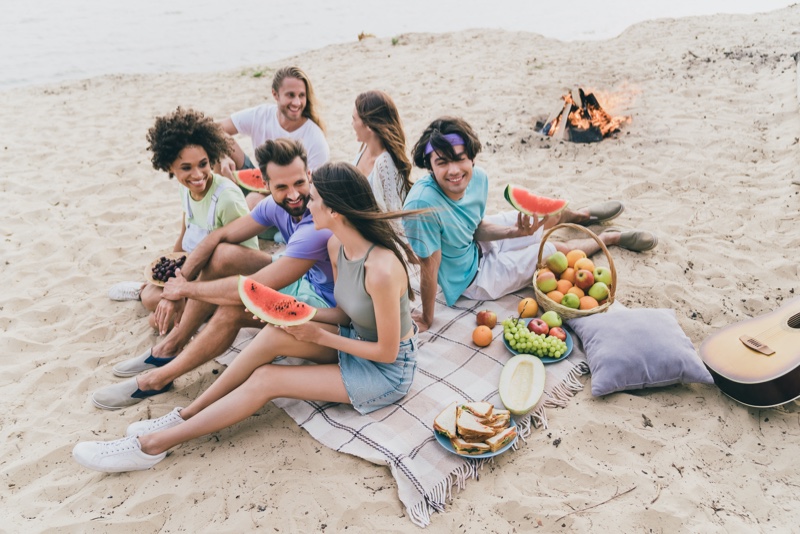 Pack A Lunch With Plastic-free Packaging
In addition to reusable water bottles, it is also a great idea to bring reusable cups, plates, cutlery, and other picnic supplies you might need. You can pack your lunch in Tupperware containers, tote bags, lunch boxes, or any other eco-friendly packaging. If you are hosting a beach party and need to have single-use utensils and cups, then opt for eco-conscious compostable options. Switching out your lunch packaging and bringing your own food is an excellent way to enjoy a sustainable beach day. Bonus points if your meal is vegan!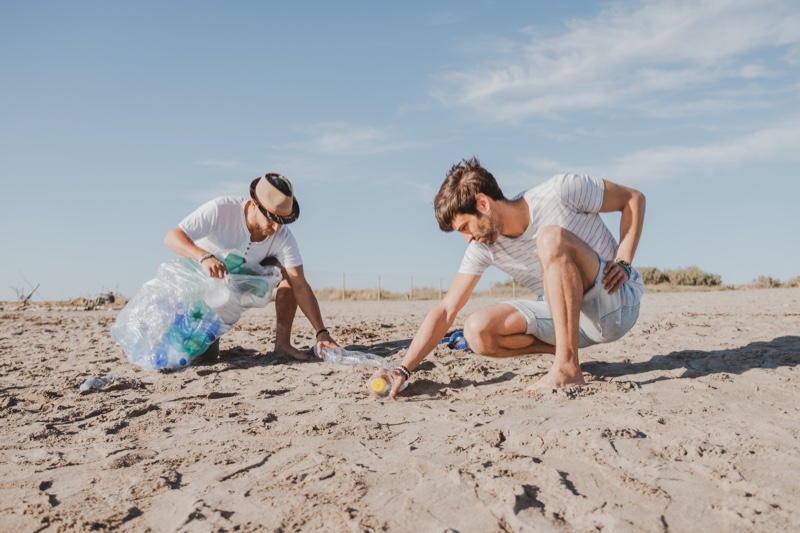 Do A 20-Minute Beach Cleanup
What better way to have a sustainable day at the beach than by having an impromptu beach cleanup? Do your part by cleaning up your own area and then also cleaning up the areas around you. Not only will this help keep the world's most beautiful beaches clean, but it will also feel great knowing that you contributed to making a difference. You do not need to spend the entire day cleaning the beach, either. All you need is about 20 minutes or so to make an impact.
Cleaning up the beach can be a fun family to do together, and it is the perfect end to an already fantastic day of fun in the sun. Bring a trash bag from home to the beach so you can collect trash items and litter as you go. When other beachgoers see what you are up to, chances are they will want to join in! Now that is what you call a successful sustainable beach day.
Overall, taking care of our beaches (and nature in general, for that matter!) is a responsibility we all should own. So, the next time you go to the beach, follow each tip above to turn your favorite classic summer beach day into a sustainable one. From bringing reusable food and drink supplies to cleaning up any mess you see, these small but meaningful actions can make a big difference in the long run. Now, pack up your sunglasses and sunscreen and hit the road! It is time to enjoy your sustainable day at the beach with friends and family.