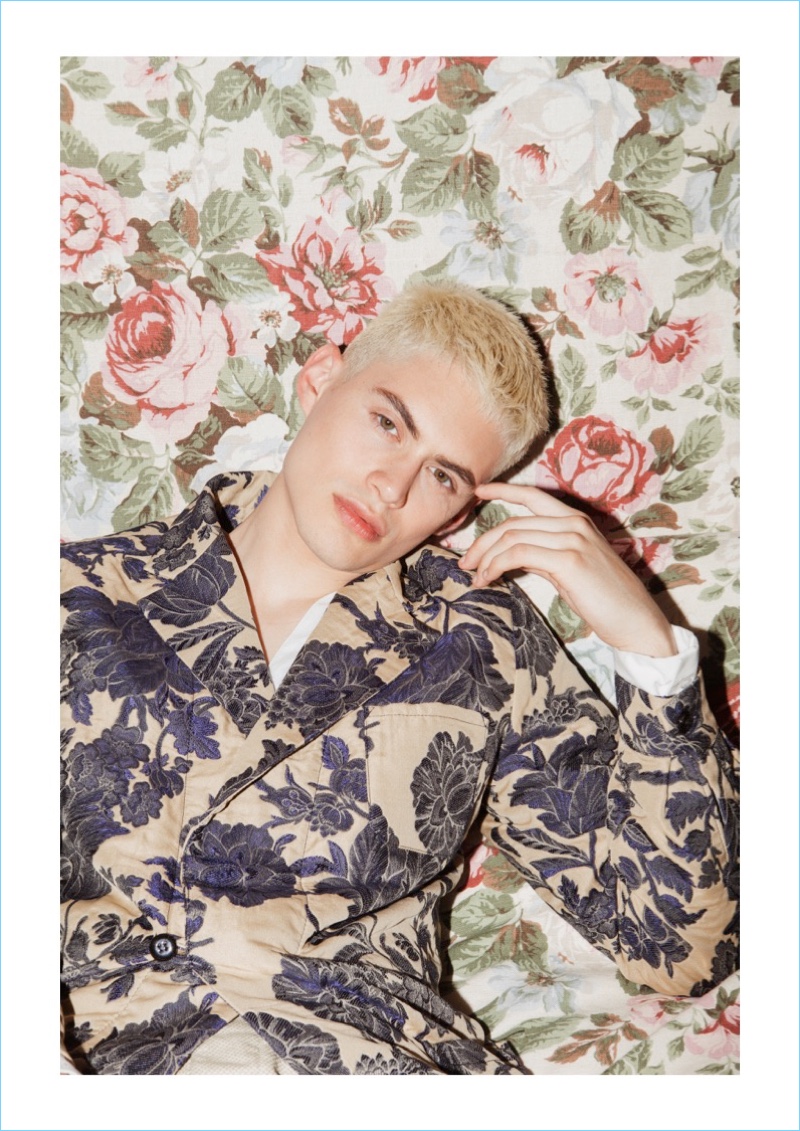 Have you ever considered the talent and patience that embroidery requires? The history of embroidery is an ancient and interesting one that dates to as early as the 5th Century BC China. That is an incredibly long time for a craft to be honed.
These days, technology has given us an edge in almost every aspect of our lives. Thanks to the advancements over the last two decades, we can now do embroidery with a machine and by hand.
Here's the thing about using an embroidery machine, if you want to know how to start an embroidery business and use an embroidery machine—there isn't much skill required. Some may view this as cheating, but not everyone has the talent, or the time, to practice and hone such a delicate craft.
If you find it a bit complicated, perhaps you can opt for the more straightforward option of leaving the embroidery process to the patch manufacturer. Let them produce the custom patches for you. With such excellent craftsmanship, embroidered patches can be added as a finishing touch to any object.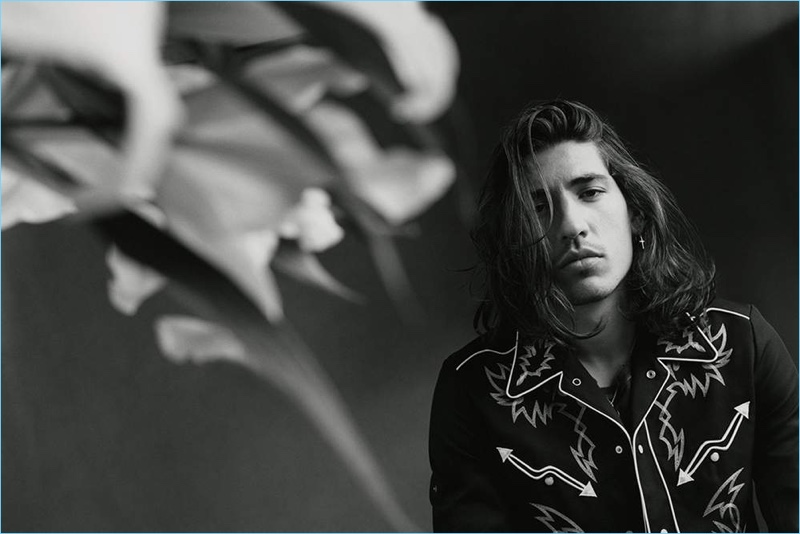 Trendsetting
Why am I discussing the ins and outs of embroidery with you? If you haven't noticed the current trend, it's time to look around. Embroidered items are everywhere: bags, dresses, jeans, leather belts, jackets, bomber jackets, denim, silk, tunics, and so much more—even embroidered wood!
From celebrities to high-end designers such as Marc Jacobs and Gucci, the fashion world has loved this new trend. The fact that almost anything can be embroidered (from shirts to shoes) makes this trend even more appealing.
It provides a superb way to use our clothing to express ourselves. Casual, chic, or formal embroidered clothing is suitable for almost every occasion. I hope you do not think only women should wear embroidered clothing.
Kings, Sultans, and Emperors have been wearing embroidered tunics, trousers, robes, and even shoes, for thousands of years. The design doesn't have to be elegant; feminine swirls in bright and bold colors; I'm sure there are some skulls and crossbones to be found, too (biker jackets come to mind relatively easily here, don't they?).
DIY Embroidered Clothing
You may ask yourself how much you're willing to pay for an embroidered leather belt (or something equally small). The answer is easy–you don't have to pay a thing. Let's come back to machine embroidery. Instead of going out and buying expensive designer labels with exquisite embroidery designs, you can do it yourself.
And it is simple. Creating your own embroidered clothing is as easy as finding a design, choosing a clothing item, and stitching your design to your chosen fabric. If you're new to this, I recommend you check out a good embroidery machine instead of doing it by hand.
With the embroidery machine, you can download designs online and then input them into the machine. You may need to consult the user manual if you are unsure how to do this. Then, you will need a few items: fabric (or clothing item), a stabilizer to ensure that your material doesn't wrinkle while busy, a needle, multiple color threads, and hoops (although your machine will likely already be equipped with hoops).
Once you have your materials, place your stabilizer and fabric together and hoop them. The hoop needs to be tight without stretching the fabric. Attach the hoop to the machine (consult the manual if necessary), thread the machine, and get to stitching. Your machine will do most of the work and tell you when to change colors. See? Simple.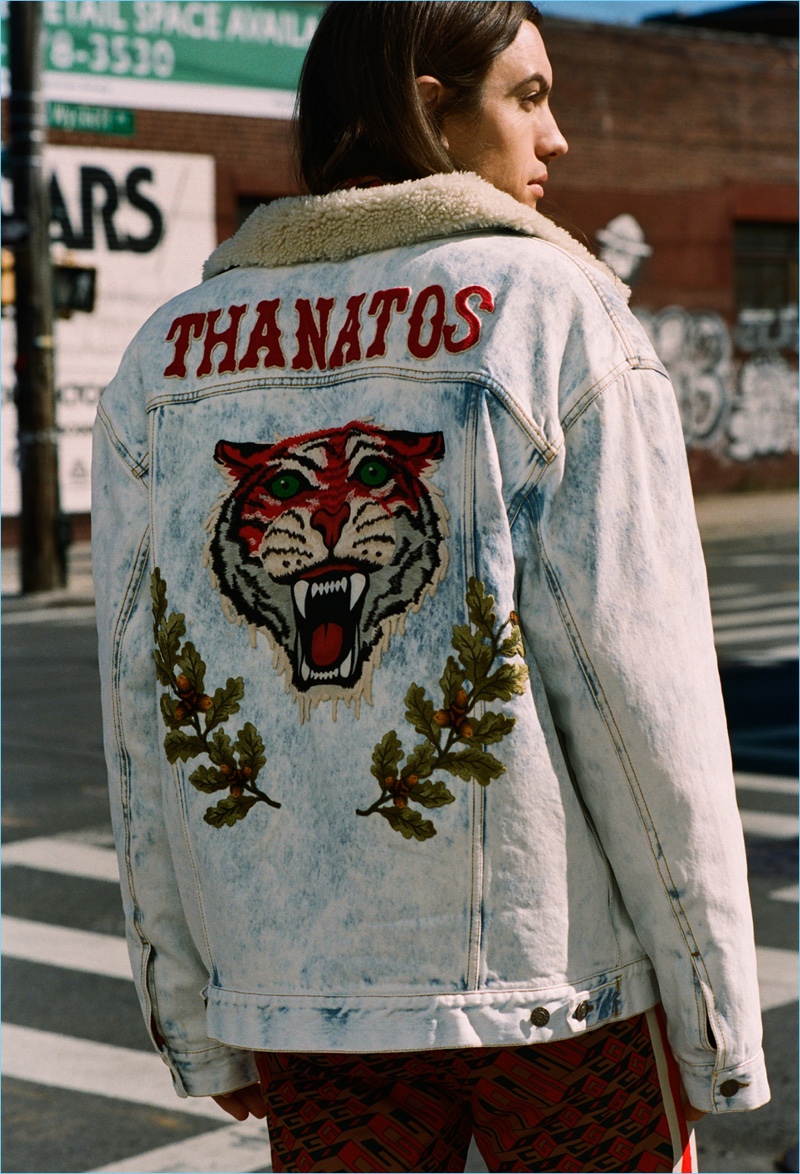 Why should you make an effort?
The fantastic thing about doing it yourself is that you can personalize your clothing (even your undies!) in whatever way you see fit. For thousands of years, people have used clothing to express themselves, and embroidery has had a hand in that too.
Please think of the embroidered patches on military uniforms throughout history or how royals would use embroidery to distinguish themselves from commoners. In hierarchical societies, different ranks would have different colors or sequences embroidered on their clothing.
Now, you can use embroidery to stand out from the crowd and show them, "this is me." Be bold, edgy, or elegant—be humorous or dark—be anything or everything. There is truly no limit when it comes to embroidery.
Remember how I mentioned that it could be used on wood, too? You can drill holes into wooden items such as small wooden disks or cuffs and create stunning jewelry with that newly embroidered leather belt or jacket.
Do you understand why embroidery has made such a massive comeback in fashion? We've come a long way from pillowcases and tapestries; now, it's leather jackets and wooden jewelry. We may not be Sultans or Kings, but we can look just as exotic and elegant, and all it takes is a little needlework.