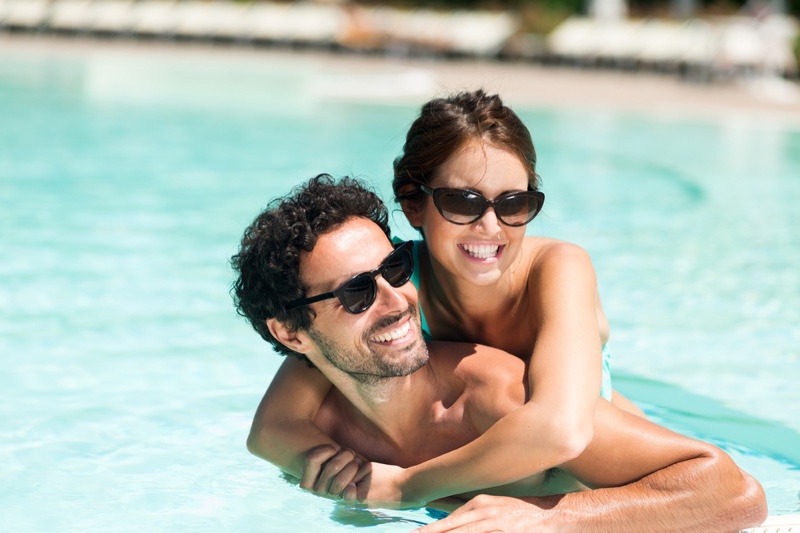 Planning a date or night out in Las Vegas with a special lady? The city is well-known for its unique and fun experiences. A lot of men ponder on the numerous place they can take their ladies out, but the whole process is tiresome. Most of these 'hot spots' have specific dressing codes, and it is better to adhere to this to avoid looking out of place. As a man, it is your unspoken duty to plan the most romantic yet adventurous date you could think of.
Girls can get away with dressing flashy, trendy, and classy. For men, however, you have to follow some exceptions, and if not, your date might be ruined altogether.
How do men dress to the occasion on a hot date?
A date at the pool
If you want to get wet and have some fun in the pool with your partner, there are several famous pools in Las Vegas. The city gets hot, and a dip in the pool is an excellent way to cool down, especially if you have a great company. Even though the environment requires minimal dressing, do not forget fashion and style leaves an impression. There are so many hotels and resorts that have beautiful, relaxing pools, as well as beaches. The Mandalay Beach, The Tank, and Garden of the Gods are just some of the most famous venues for poolside dates. Need more inspiration? Check out this great list for even more amazing hotels.
For such a date, printed swim trunks do the trick. Pair them up with a linen shirt, short-sleeved of course, a pair of canvas espadrilles, and a fancy pair of sunglasses. Canvas are more stylish as compared to flip-flops, and the printed shorts give your look a pop.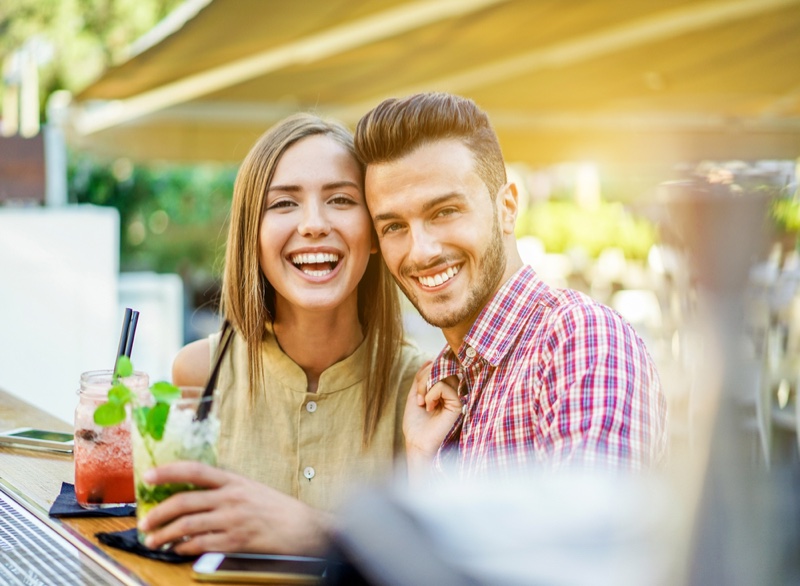 Midday adventures
Las Vegas is one of the most popular places for midday outdoor activities. Keep your heart rate going while enjoying adrenaline-charged romantic experiences. A helicopter ride to the Grand Canyon is fascinating and memorable. The site is a very famous attraction site and using a helicopter is not only fast, but also sophisticated.
For this scenario, forget about the standard shorts and tees every Tom, Dick, and Harry runs for. Wear khaki chinos with a pair of sparkling white sneakers. For your top, a striped shirt is simple and completes the look. You can throw in a pair of dark sunglasses to protect your eyes from the Vegas heat. This outfit keeps you elegant and is perfect for the weather.
A day at the Casino
There are countless casinos in the city that have different games and slots, so it is not hard to find the best spot for you and your lady. The best choice would be a place that serves finger-licking cuisines alongside casino privileges. You should also pay attention to deposit bonuses when playing a casino. According to Online Casino Gems: "Most people who look for no deposit bonuses are new to the games. These bonuses are perfect for getting used to the rules and learning the game before using any of their own money."
The Cosmopolitan of Las Vegas has adorned chefs that prepare perfect dishes as you play. You and your date can also loosen up with cocktails.
For this date, dark colors are sexier. Say bye-bye to typical looks that make you look ready to empty your wallet. Selvedge jeans are crisp, when blended with a button-down shirt of a similarly dark color, give you a neat look. For shoes, low sneakers, brown or tan brown are appropriate.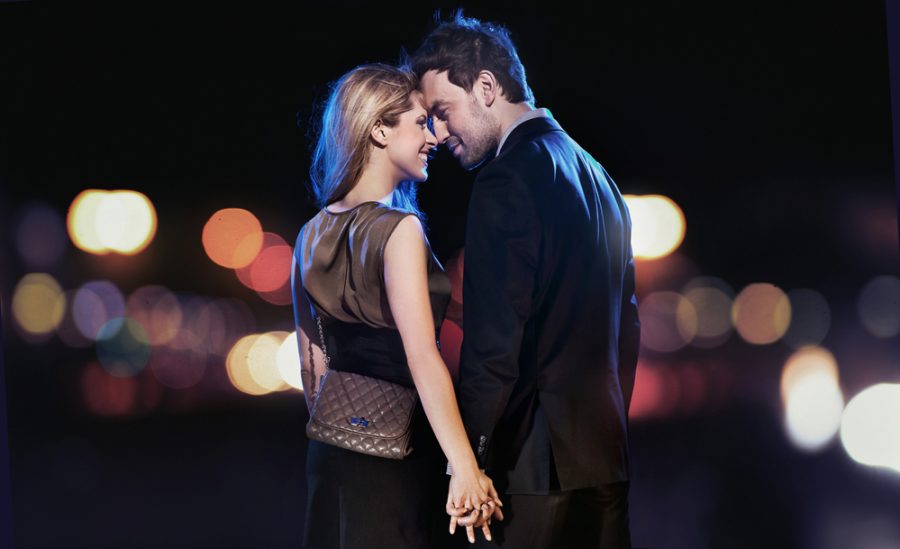 Dinner dates
An ambient dinner date is one of the most traditional yet convenient ways to please a lady. A well-cooked and seasoned meal screams heartfelt, and the environment could not get better for in-depth conversations. Restaurant Guy Savoy is a fit example for such a venue. The restaurant has a high holding of flavor and taste that the staff do not wear perfume or bring flowers to work. Additionally, the scene is serene and tranquil for a hot date.
At this point, you have to pull your act together and dress to impress. Avoid going overboard and looking too formal. Opt for a navy blue blazer, double-breasted to be precise. Pair the blazer with navy blue jeans, to avoid color clashing, and a white shirt to finalize the look. Oxfords are proper footwear, but black loafers are comfy and trendy.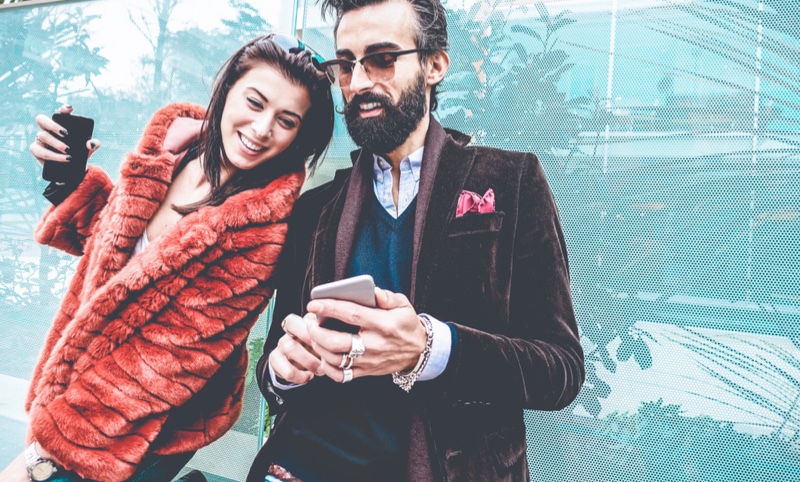 Outdoor movie or show date
There are so many shows that your date can enjoy in the Strip. Las Vegas has retained its ranking when it comes to stimulating and entertaining shows. If the two of you are not killjoys in any way, the shows would be a perfect date idea. The Spiegel world show is remarkable and funny enough to ease tension on a date. Shows like Opium, Absinthe, and Atomic Saloon have had positive reviews from audiences of all sorts.
It could get chilly in the evening, and it is advisable to layer up on torso wear. A tee underneath a sweater, preferably nude or grey colors are fantastic for the shows. Maintain that sleek summer vibe with suede bluchers. Summer colors are excellent in Las Vegas as they always go with the mood.
Nightlife dress code
After spending your day at work, home, or visiting any of the above places with your date, a vibrant nightclub sure sounds like a good way to end the night. You should probably get familiar with different nightlife scenes, but if you don't have time for that, worry not. One fantastic night club is Hakkasan. There are too many to mention them all, but this is a crowd-pleaser. The lights and EDM headliners are additional features, on top of the top-notch drinks.
A suit is a nice option, as long as you know how to pull it off. Instead of a shirt, loafers or oxfords, a simple tee and a pair of sneakers go with this scene. The tee should not be ragged, but fitting and chic. A sport coat or fashionable jacket also works. If you have a particular club in mind, be sure to check the dress code beforehand.
Any time before you head out, ensure you make a powerful statement with your outfit. Sin City is not the place where self-confidence and individuality matters a lot unless it is expressed in your appearance. Other than blending in with the venue, some of these places have the right to deny you entry if you have not adhered to the distinct dress codes.