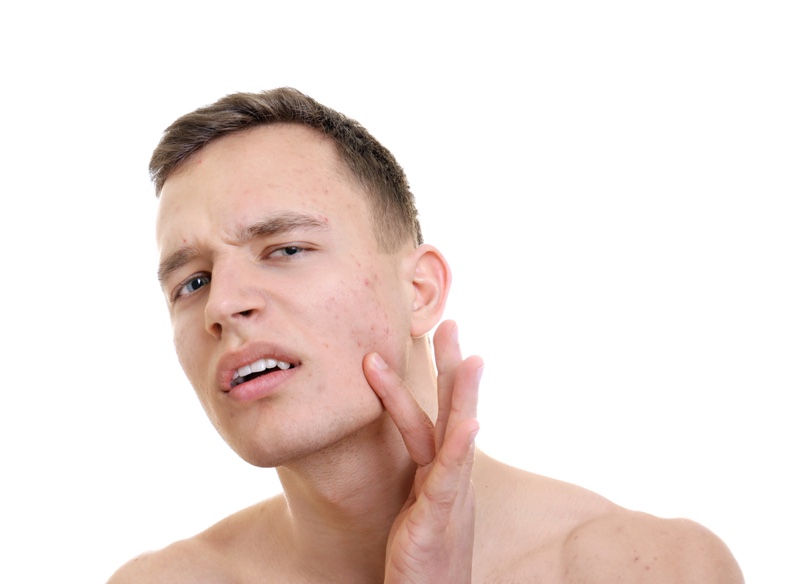 Adult acne is a miserable thing. Not only there are pus-filled cysts on your face which are painful, but they can also make you lose confidence in your appearance. Going out with a face full of acne is often an exercise in damage control.
Cystic acne can spread, so instead of popping the pimples to make craters on your face, it's best to get medical intervention. Your dermatologist will likely prescribe both an antibiotic oral medicine and a gel or cream-based one to put on the acne only. The antibiotic Isotretinoin is available in various brands and is often prescribed for acne.
The medicines are prescribed for a few weeks to months and often result in complete clearing of cystic acne. Meanwhile, a touch of foundation for men on problem areas and scars will give you a bit of confidence to face the world.
Acne-prone people have to stay vigilant against breakouts and flare-ups of the skin. One of the most important things to watch out for is to keep the skin clear and the pores unclogged. Pores clogged with dirt, oil or sebum end up forming blackheads, whiteheads and eventually acne.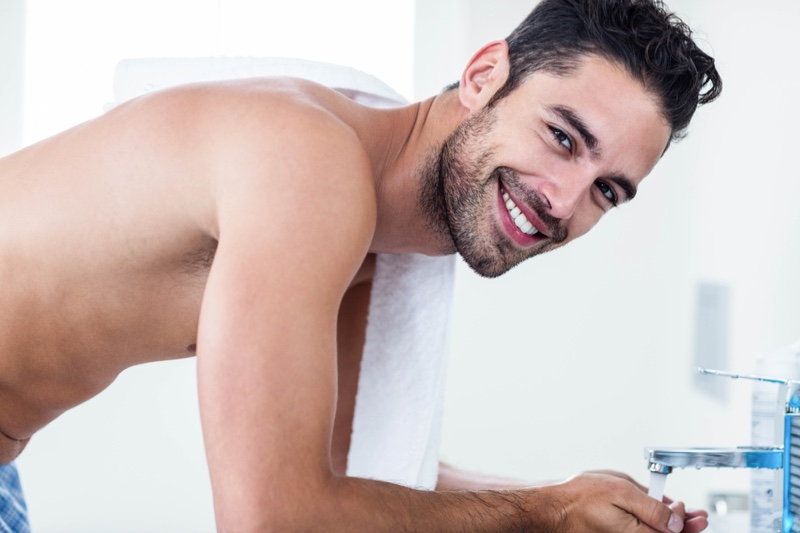 Salicylic acid, ascorbic, lactic or glycolic acid as well as a derivative of vitamin A, called retinoid are all used for deep skin cleaning and are a part of the acne busting arsenal. You will have to do skin tests and see which of these products suit your skin type. Though some of these products help scars fade, you may have to get a little help from some strategically applied foundation for men to get completely even skin tone and texture.
Don't go crazy with the skin cleaning though. If you strip off all the moisture and oil from your skin, it will make your sebaceous glands work double-time to compensate. Producing extra oil and even more sebum filled whiteheads. Strike a gentle balance and add hydrating masks and moisturizing to your skincare routine after every deep cleaning.
Food which is oily, spicy and rich in dairy can also cause hormonal imbalance resulting in breakouts. To deal with the most vicious type of cystic acne, keep a food diary and eliminate those foods that result in flare-ups. Dairy products may also interact with acne-clearing medicines so limit those when suffering from a breakout.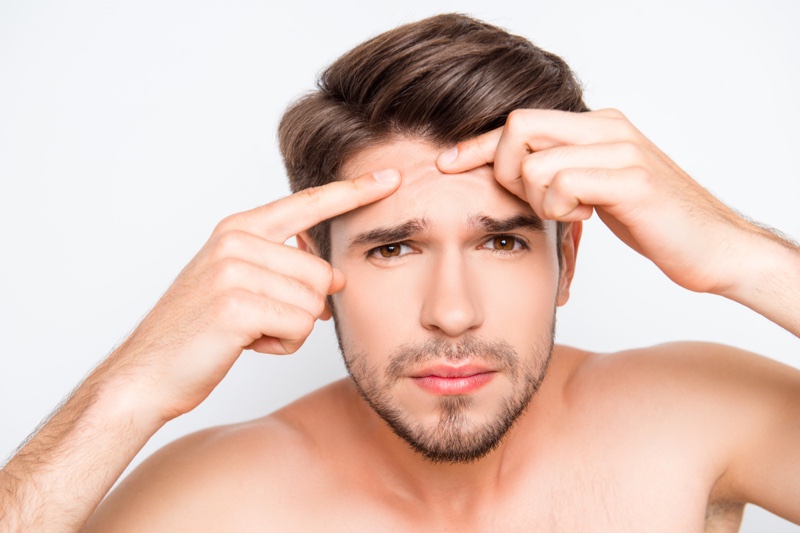 Another thing to be mindful of is to stay hydrated. Drink eight glasses of water a day, and no, coffee, tea or alcohol doesn't count. Dehydration leaves your organs, like your poor parched kidneys, in agony and your skin susceptible to acne flare-ups.
Don't touch your face, it is the cardinal rule for the acne-prone, especially after a sweaty workout. Sweat that is quickly washed away doesn't do any damage to your body, but when you just leave it there, it will clog your pores and cause pustules to form. Touching the wet surface of your skin with bacteria-filled, fresh from a workout, hands is just like asking for acne.
Get the sleep you need to stay sane (and acne-free). Sleep deprivation increases cortisol levels that spike your skin's oil production. Not to mention increased stress, black bags under your eyes and lowered productivity. By the way, just in case you were wondering, masturbation doesn't cause acne and… never shave before going bed.
With acne it's important to remember that after all your homemade and over the counter treatments fail, remember to see a dermatologist in a timely way. A small flare-up is easier to contain than a full-body acne breakout.