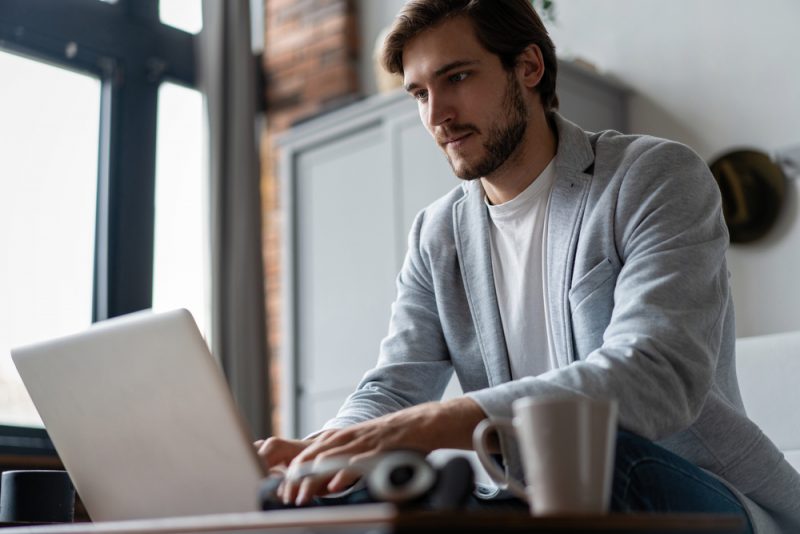 Are you a fashion brand looking for ways to promote yourself on Twitter? As a business brand, you are probably aware that audience engagement is the key to any campaign's success on social media. Twitter might be one of the most popular social media platforms today, but creating promotional content on the platform can be confusing.
Often companies are found complaining about having next to no success in their marketing on Twitter. However, put your worries aside. Your fashion house can create successful promotional campaigns and gain audience trust with a high number of Twitter followers. You must be aware that different social media platforms work slightly differently, and hence, success may be measured differently. This is exactly why so many find it hard to get their campaigns going on Twitter.
To Use Twitter to Launch Your Fashion Brand's Promotional Campaigns Successfully, Keep the Following in Mind:
1. The 5000 Twitter Followers Benchmark
You have probably heard of the "follow to get a follow back" marketing strategy on social media sites. It is a popular route to gain audience traction and push up one's activities on other users' feeds. Suppose you are planning to employ the same technique on Twitter to gain visibility. In that case, you must remember that Twitter has a policy of allowing all account holders to follow up to 400 accounts a day until they reach 5000 accounts. That is to say, and if you do go around aggressively following accounts, you will probably get this threshold in under 2 weeks. Hereafter, you won't be able to follow any newer accounts.
This might confuse you. Indeed, you have seen accounts following more than 5k users on the platform? If you look carefully, the accounts that follow more than the said number also have at least 5000 Twitter followers. Twitter's limit is in place to discourage spammers and bots. Hence, the limit is not an absolute one. When an account gets 5000 follow-backs, they can start following more accounts again. How many more is something the platform determines on an account-to-account basis based on the ratio of follow-backs from organic accounts.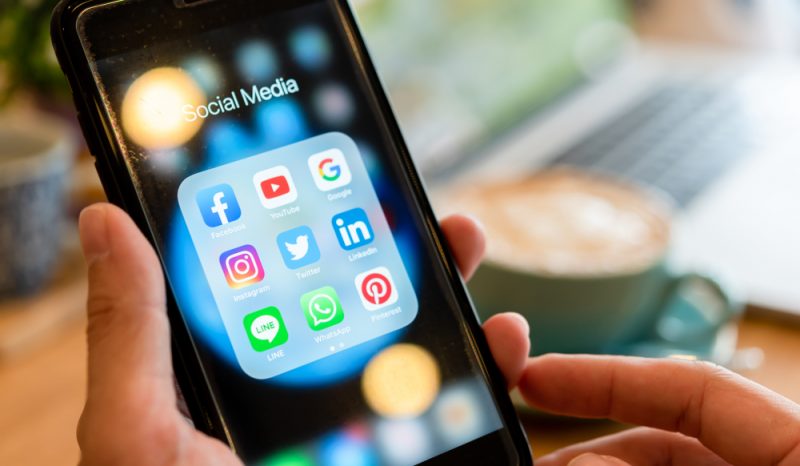 Why is This Benchmark Important to Keep in Mind for Promotional Campaigns?
Often businesses start to randomly follow Twitter accounts and engage with the feed of these accounts in the hope of gaining new visibility. Accounts that have no interest in your product may never follow you back or engage with your posts. If you have such accounts in your following list, it is worth your time to filter and unfollow them first, as once you are following 5,000 accounts, you will not be able to follow more accounts until the number of people following you reach 5,000. Keep in mind that 500 active followers are better than 5000 inactive ones, especially if you need your campaign to gain (or surpass) certain desired metrics to be counted as a successful one. Follow-back people who follow you and follow other members of your industry to keep yourself in the loop of things.
What Else Should You Do? 2. Optimize Your Twitter Account
Now that you know the change required in your Twitter marketing strategy, check what would likely make the audience follow your account and engage with your posts and tweets. Is your Twitter profile all set to attract an audience? Here is what you need to check to ensure your Twitter business profile is optimized for your goals:
Use a Cover Photo that creates an impact. As a fashion brand, you may consider using an image from popular advertising your business has recently done, a celebrity wearing your merchandise, or some professional photographs of your apparel here. Dress to impress. In this case, dress up your Twitter account in a manner that catches the taste of the casual browser and encourages them to become a follower of your account.
Check Your Bio. Twitter lets you introduce your brand in 160 words here. Ensure that it is optimized with primary and secondary keywords. You want people to find you on a high ranking on their feeds when searching for these keywords. So, think up your bio carefully, create a memorable tagline, and let your audience know what sets you apart. Do not skip out on hashtags here. Ensure your writing is error-free.
Provide a Landing Page. Your fashion brand may or may not have a website of its own, but you can use the space meant for the website for any landing page you wish to direct your audience to. You could use this space to provide an URL for special campaign pages/links. This is a great way to direct Twitter traffic to see your promotional campaigns on and off the platform. Be sure to update this frequently and to keep your landing page link a relevant and functional one at all times.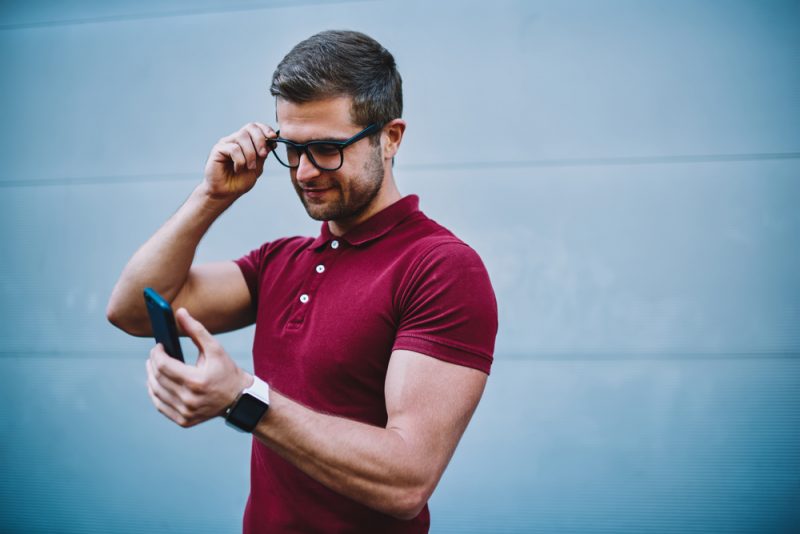 3. Revisit Your Promotional Strategy
What you ideally want from a successful campaign is the build-up of audience trust, client conversions, lead generation, brand building, and profitable sales. Whatever is your primary goal, all of these are possible. You need to reorganize your promotional strategy first. Here is how to do this:
Identify if you are getting the right audience. Once you have placed your campaign out there actively, are you getting the right kind of views? It is not enough for fellow Twitter users to spot your content; the right users must be able to see and engage with it. Use Insights to check if you are reaching your target audience

.

If you are not generating user engagement from the right audience, revisit your market research.

Analyze what kind of content is your target audience consuming on Twitter. Are there any particular kinds of posts that they seem to like, engage with, or retweet more? Remember here that what worked for you on another social media platform may not work here. Suppose you are using a campaign that already showed success on other social media sites but is gathering mixed or lukewarm responses here. In that case, you may have to adapt and modify it to suit the audience behavior of your target audience on this platform.
Stay focused on your goals. Consider your posting strategy as part of your promotional strategies at all times. It is easy to slip into making personal posts or random posts when you are trying to tweet content to gain visibility frequently. In other words, focus on the quality and aim of your tweets.
Remember your brand guidelines. No matter the purpose of your Tweet, you must never stray away from your guidelines and professional ethics as a brand. Brands that can build themselves up as credible also have tremendous success with their promotional campaigns.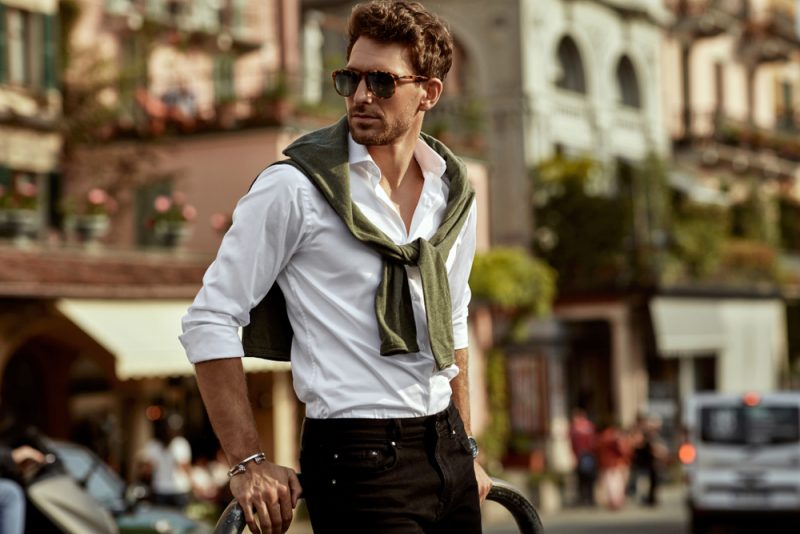 4. Incorporate High-Quality Visuals
As a fashion brand, your clothes speak for you. Use high-quality photographs of your apparel when you tweet your campaigns. The words and hashtags you use to accompany the photographs should be relevant and add value to your campaign. Are you inviting people to a sale? Are you launching new seasonal stocks? Would buy from your brand send proceeds to a social cause? Your caption space should be keyword-enriched and hashtag-enriched. It should supplement the photos you put up. Let the clothes do the talking for you.
If you are using photos, avoid using out-of-focus, poor resolution, or blurry content. As a fashion brand, you need to show that you pay particular attention to presentation and finer details. Invest in a product photoshoot if you must. Your campaign will stand out only as much as you put in your efforts to make it do so.
If you are using videos, run a similar quality check before posting it up. Videos do better at getting audience engagement, so consider spending on professionally done videos as an investment. Videos also have a higher rate of discoverability on search engines like Google, especially SEO optimized with keywords and hashtags. This means non-Twitter users can also discover the link to your Twitter campaign. Moreover, Twitter supports both short and long video campaigns.
Check out successful Twitter promotional campaigns in your niche to better understand how to create a visually impressive campaign that attracts organic traction.
5. Avoid Hard-Selling
This may seem contrary to the aims of your promotional campaign, but sometimes adding a different dimension to your campaign may help you push up your sales at a better rate than direct hard-selling. Social media platforms are a great space to showcase the humanized side of your company. Use campaigns to build and reinforce this side of your company image.
Overly promotional content can be off-putting for your audience. Consider instead to focus your marketing on:
Anticipated audience response: How do you perceive your clothes make your clients feel?
Lifestyle awareness: What niche is your apparel category best suited for?
Product reviews: Can you get real clients to endorse you online?
Announcements: Are you coming up with a new line?
Live feeds: Can you bring authentic, unedited content to your audience in real-time?
Whether you engage influencers or other collaborators, attempt presenting your campaign uniquely. Think about the box, but at the same time aim to create a sense of connectedness with your audience.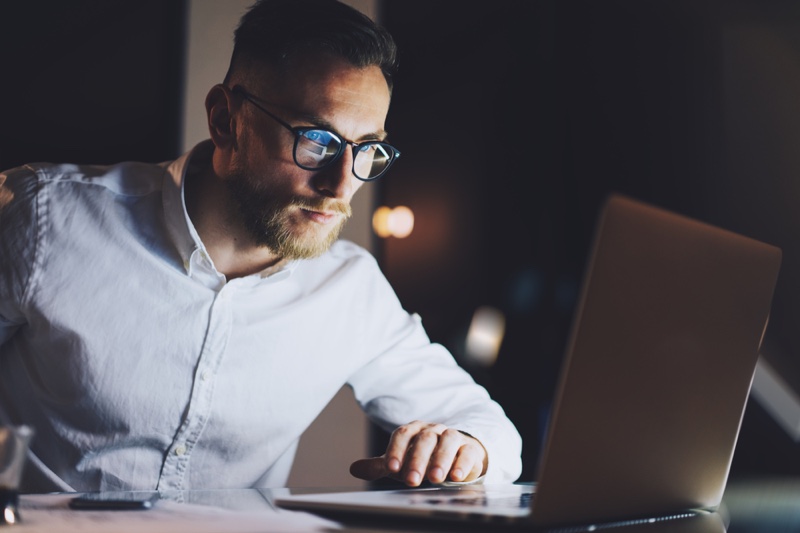 6. Make Engaging with Your Audience a Top Priority
Twitter is primarily an engagement channel, hence keeping communication alive has to play a significant role in your promotional tactics. Here are a few ways to do this:
Encourage shares and retweets. Ask your viewer to spread the word or involve them in a fun contest, with retweets being a participation criterion. Depending on the content of your campaign, choose how to encourage your audience to make your content viral

.

Encourage mentions. Ask to be tagged into posts your viewers' tweet as a response to your parent post. If someone mentions you, remember to thank them for the tag, retweet their post, and help both parties reach a wider audience together.
Answer your audience. Whether it is a compliment, criticism, or query, find the time to respond to your audience's comments. You can also schedule an auto-reply that acknowledges the comment posted. Keep your language cordial and friendly, even if your audience may engage in hostile talk.
Interact with others from your industry to build a community. Keep competition healthy, and learn from your peer. Mention them when they are a source of inspiration for you. Retweet if they post something interesting. Collaborate with them for campaigns and common interests. Build conversions together.
7. Familiarize Yourself with All Aspects of Twitter Ads
You can customize Twitter Ads to suit your budget, audience, and promotional timeframe. Whether you are a big brand or just starting, Twitter has a customizable ad-creation setup. Learn more about how bids and auctions work here and what billable actions are to ensure you are setting up your promotional campaign right. Then further follow Twitter's campaign optimization guidelines.
To Sum Up
Twitter is slightly complex when it comes to marketing and promotions. If you are familiar with monetizing yourself on the platform, you will find running successful campaigns here requires a similar approach to the site. Treat Twitter as a communication channel and experiment with how you present yourself here. Consistently review yourself by using performance analytics and reinvent yourself when needed. If you can develop a strong organic foothold for your brand, you will have better success with your promotional campaigns. Build your fashion brand a real-time community, and success will soon follow you!