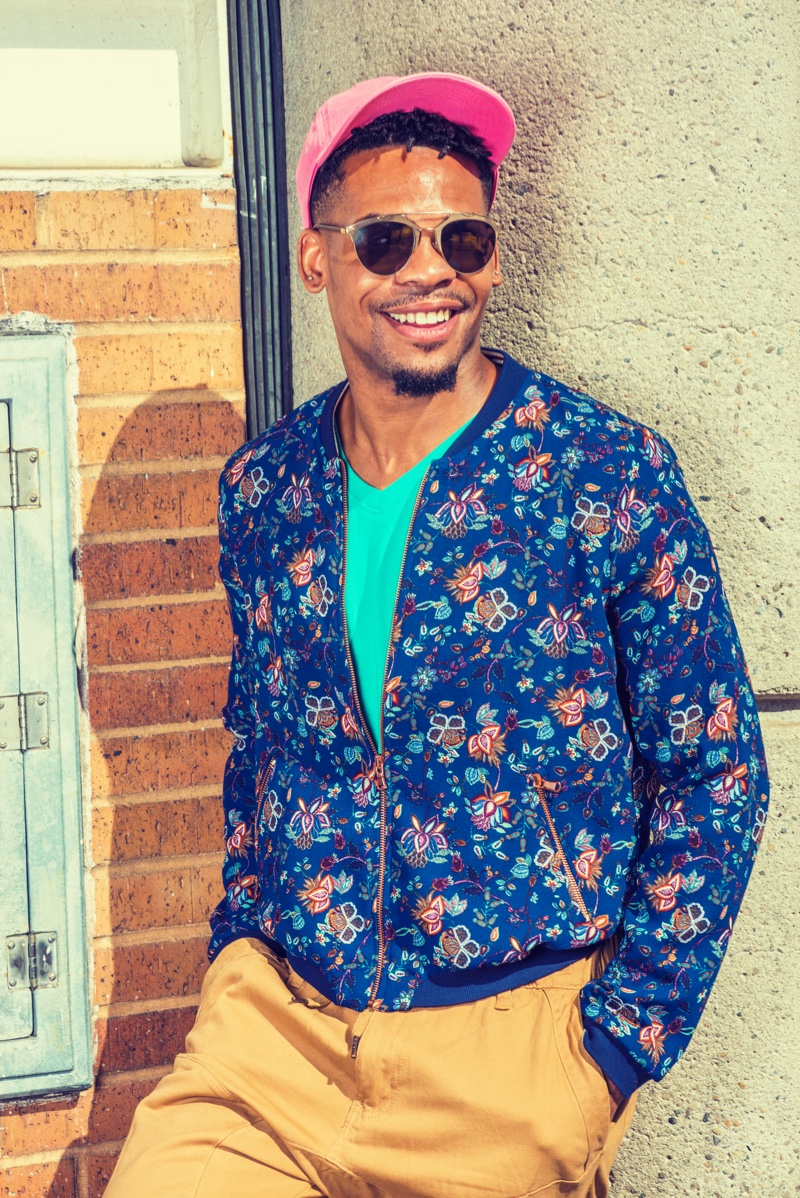 From selecting quirky pieces to embracing prints and choosing pieces from an ethical African streetwear line, read on to learn how you can add some funkiness to your wardrobe.
1. Choose a quirky piece to build an outfit around.
Your first step to dressing in a funky style is to curate a selection of quirky pieces in your wardrobe that you can use to build outfits around.
After all, having funky style is all about thinking outside the box, so you want to select a unique piece that you love you can then use as inspiration for the rest of your look.
Whether you are inspired by the world through ethnic-inspired designs, the past (so you love vintage pieces), or more modern, contemporary styles, you want to choose items that both excite and delight you.
From there, you don't need to be matchy-matchy; instead, you can style pieces in ways that demonstrate your quirky personality.
Dressing in an eclectic style is the best way to create a look that is unique to you. No one wants to dress like everyone else, so look for ways that you can let your own creativity shine through. Accessories are one fantastic way to do this, but you can also go more extreme by wearing unique color combinations, bold shoes, or lots of layers.
When embracing this kind of funky style, the most important thing you can do is to feel confident in your outfits. When you feel good, you look good, and the funkiness is only enhanced.
2. Embrace prints.
One of the best ways to add some funkiness to your wardrobe is by choosing to embrace prints. Even if you have a minimal wardrobe or usually shy away from bold colors or motifs, there are still options for printed pieces that will work for you.
You can select more timeless prints such as florals, polka dots, stripes, and ginghams for starters. These prints have been in vogue for many decades and will continue to be for many more to come. Therefore, while they may not be the funkiest prints around, they are an excellent option to start dipping your toes into the print world.
If you are ready to wear prints that are a little funkier, consider prints from a tribal clothing line as these are inspired by cultural elements which give them a fresh twist and stylish look. In many cases, these pieces are unlike anything else that you will find, making them ideal for those who are looking for one-of-a-kind pieces.
Tribal prints are some of the most beautiful designs that you can incorporate into your wardrobe. Not only are they colorful and bold, but they are also feminine and chic, making them perfect for integrating with other garments in your closet.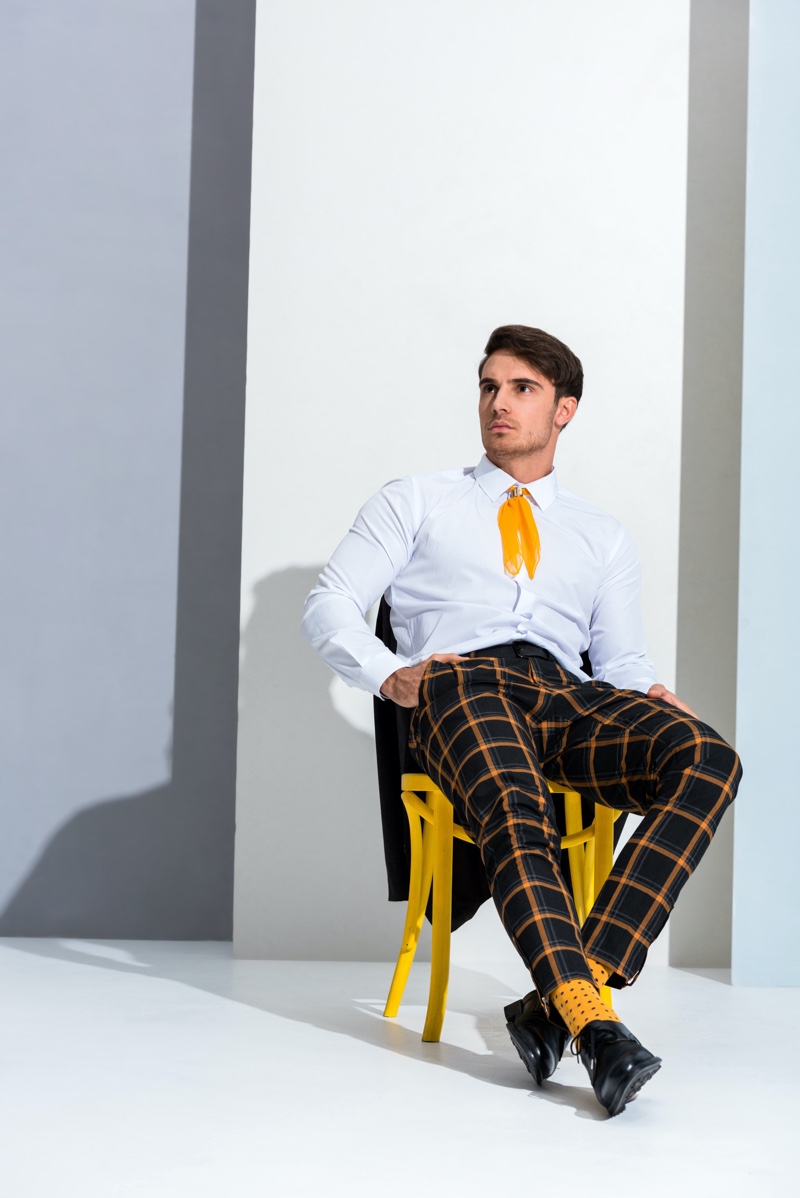 3. Consider wearing "funky" pants.
Wearing printed pants is a fantastic way to bring some funkiness into your wardrobe in a chic manner.
Year after year, printed pants remain on trend and can be seen on the designer runways. For this reason, you can find printed pants in a range of designs, from tropical prints to glamorous florals, as well as retro styles. So, if you don't already have printed pants in your closet, this is your sign to try some out!
For those who have a funky contemporary style, opt for printed pants with a striped or geometric pattern. Alternatively, if your style is generally a bit edgier, you can opt for animal printed pants. Finally, individuals with a more feminine, romantic style may prefer to wear printed pants with florals or polka dots.
If you are new to styling printed pants, you may feel slightly nervous; however, there are a few styling tips that will make it easy for you to feel confident while wearing them.
For starters, make sure you keep your whole outfit cohesive by coordinating the colors you pair with the pants. In other words, select one color in your pants and then wear this shade for your top.
You can then either wear the same shade or another color from the pants for your shoes and accessories. Usually, you want to wear a solid color top on top (without prints), and you can never go wrong with a black or a white option.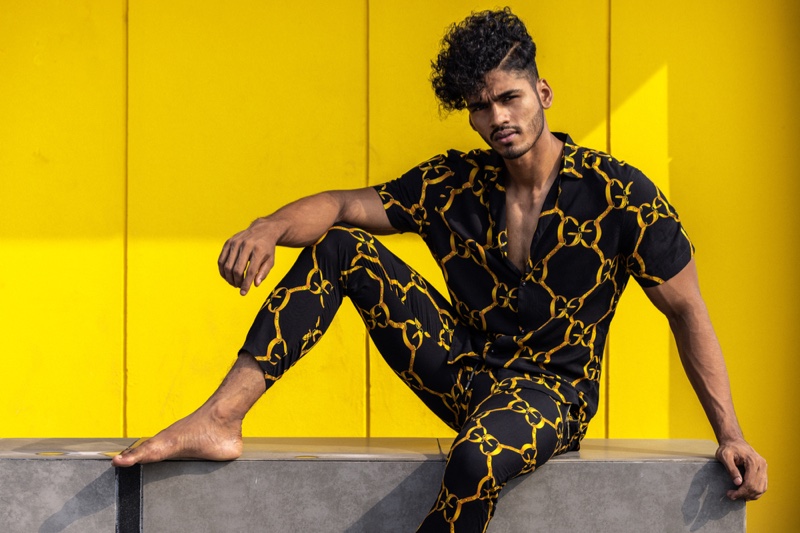 Final Thoughts
When purchasing new clothes, the "funkiest" thing you can do is to buy from an ethical manufacturer who prioritizes design, as well as people and the planet.
For example, Finchitua, an African streetwear line, designs beautiful, funky clothing while also providing sustainable employment for dozens of skilled Habesha weavers in rural Ethiopia.
Therefore, when you bring Finchitua pieces into your wardrobe, you are not only purchasing a beautiful new garment but also bolstering African tribal fashion and helping to preserve the art form. At the same time, you are supporting families who have been making these types of materials and garments for generations.
AUTHOR BIO
Ethiopian-born and Dubai-based fashion designer Feiruza Mudessir discovered her curiosity to mix the traditional with contemporary at a young age, and this has become the trademark of her designs for Finchitua today. With her unique style standpoint, she served the VIP Color Forecast Panel 2017 for Al Jazeera Paints Company and VIP Color Forecast Panel 2019 for Asian Paints Berger. Ms. Mudessir is a shortlisted nominee for the prestigious Fashion Scout London 2018.