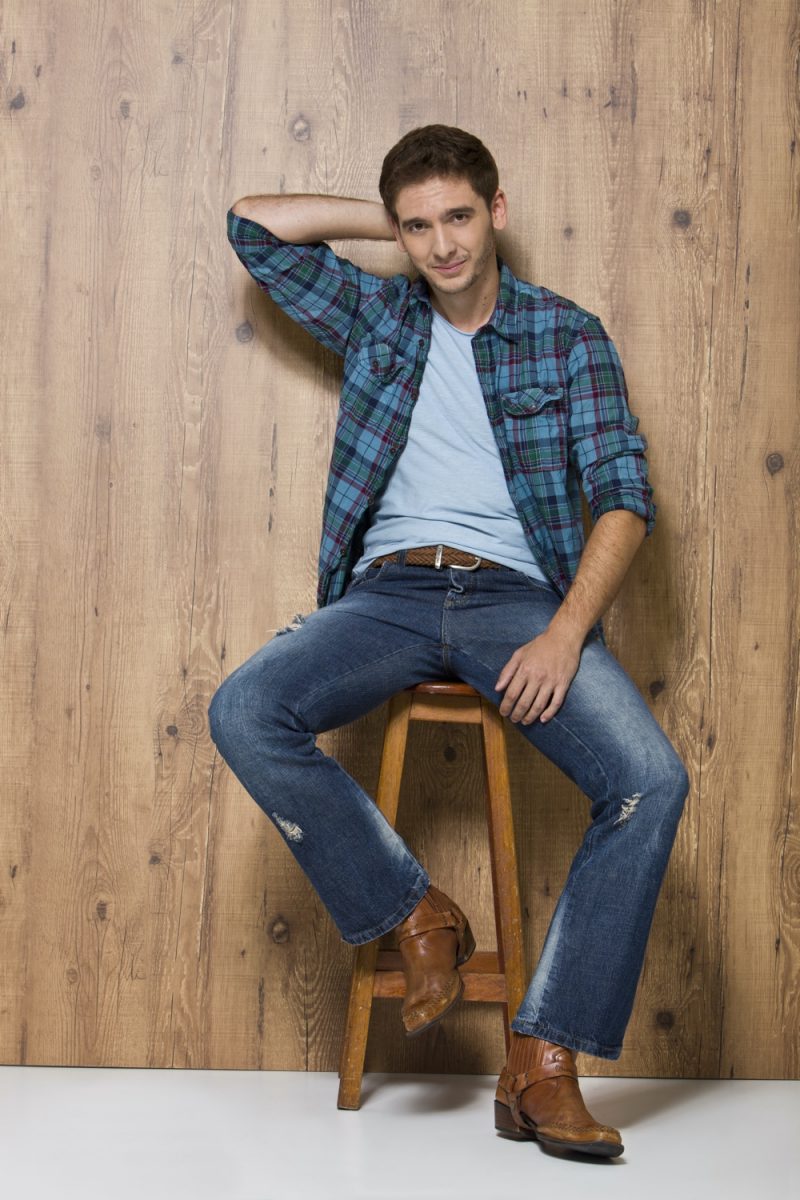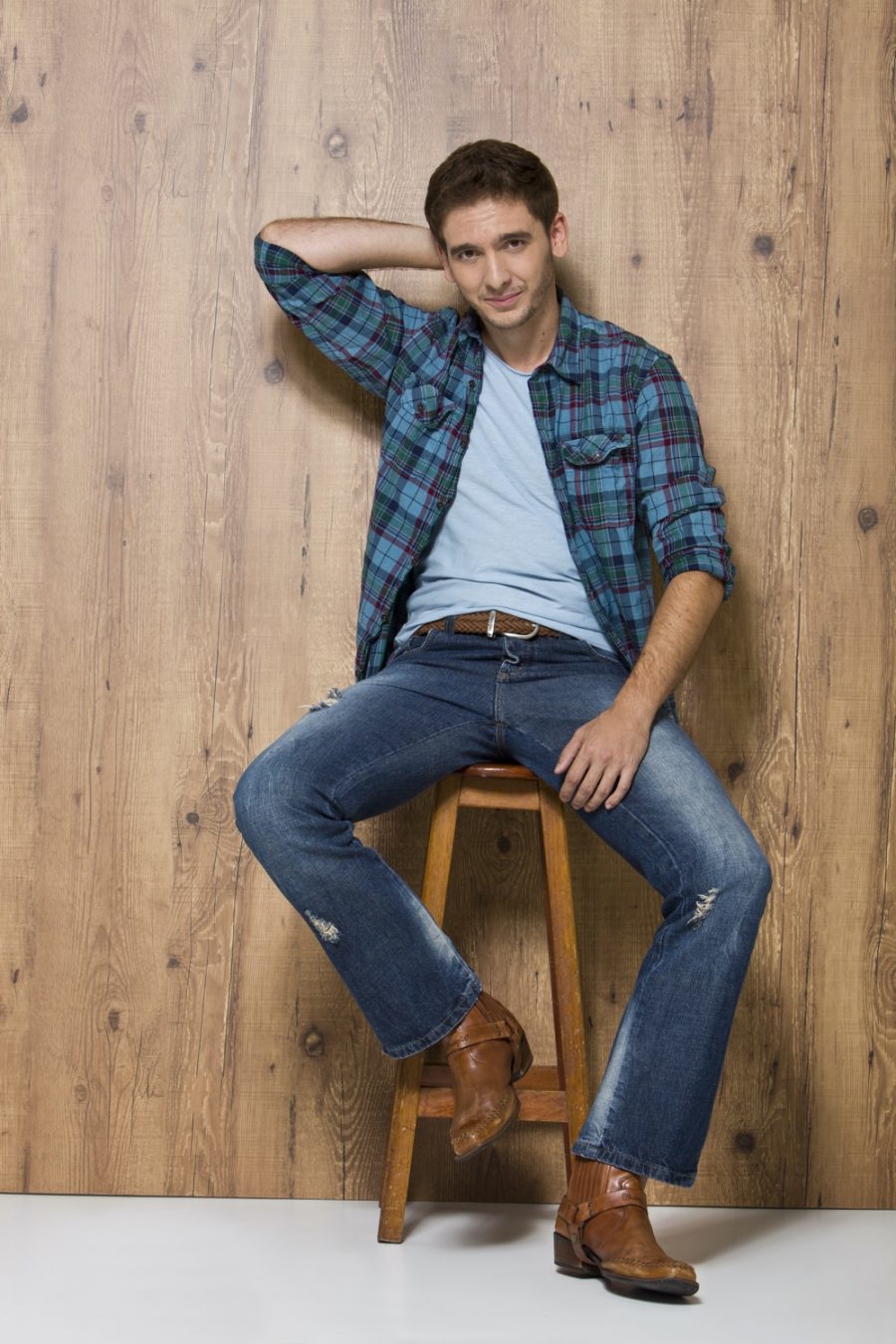 As the year comes to an end, it's essential to reflect on what trends made the year unique and what to look out for in the upcoming year. Some trends are great enough that we hope they'll stick around for several more years! Others are best left in decades gone by. It's important to review these trends to discuss what worked and what didn't work. 
This year, the highlight was: boots! We loved a good boot in 2019 and will continue to enjoy them in 2020. 
Boots have been a staple in American fashion since the dawn of time. They represent the foundations upon which America was based: strength, longevity, durability, sensibility, heavy-duty, and all-around good quality. And, occasionally, inconvenient and funky. 
Boot fashion hasn't strayed too far from these staples, even now. Boots are a completely versatile choice of footwear and can be dressed up or down for almost any occasion. Observe Vanity Fair's report of Keanu Reeves' fashion aesthetic: black suit and boots. He knows what's up. 'Nuff said. 
Here are some strong boot trends from 2019 and how we feel about them going into 2020. 
1. Cowboy Boots
Cowboy boots have made a comeback this season, and we're not mad about it. These funky boots add a hint of western flair to any outfit. They've proven themselves to be a timeless classic, staying strong over the decades. It's true – no matter how many trends ebb and flow, cowboy boots have remained strong. We will see more of these in the next year. 
Cowboy boots don't have to be a "casual" look. You can dress them up with skinny black jeans and a suit jacket for more formal occasions. To find cowboy boots and make your own bold statement, research some of the most popular brands, such as Dan Post, Durango, and Laredo. You'll find many of those reviewed on this page. But there are many others, which I'll leave up to you to discover on your very own!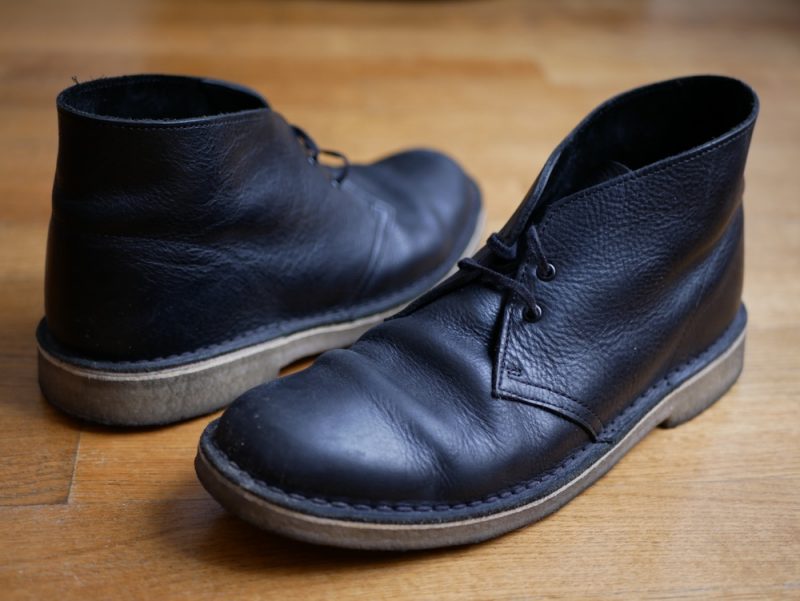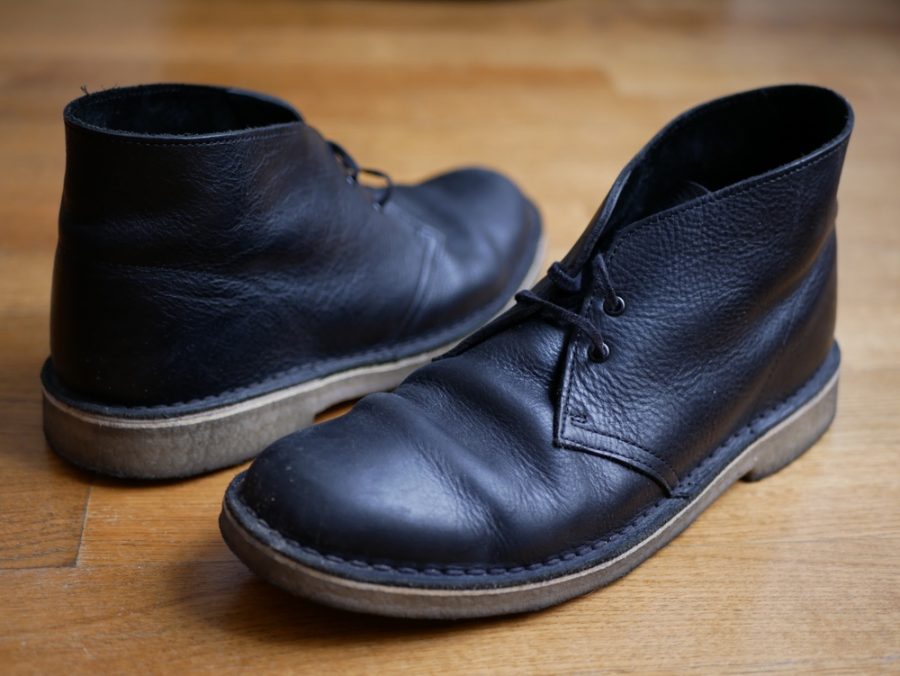 2. Leather Desert Boots
The classic desert boot has been a men's footwear staple for decades and isn't letting up. Mostly made in suede, in recent times, they've started being marketed in smooth leather – which is what we're hyping for upcoming months in 2020.
Perfect winter boots, leather is waterproof and smart. Transition back to your suede pair in the spring and summer for a more casual vibe. A black leather pair gives off a Dr. Martens work boot vibe while a dark brown colorway will work well with blue jeans. 
3. Platform Soles
No, we're not talking glam rock, skyscraper style platform heels – but a little lift never hurt anyone, especially those of us under 6ft. The Dr. Martens Jadon boot repeatedly sells out every time the classic boot-makers release more, so be on your guard and hopefully snag a pair in 2020. 
4. Chelsea Boots
The Chelsea boot is a timeless London-style classic that can be dressed up, down, and anywhere in the middle. A slim-fitting suit can be updated with a leather pair, whereas suede and even canvas styles are great for weekend trips and casual lunch dates. 
There's even a Chelsea-Cowboy hybrid on the scene now that we're championing for 2020. With a slightly upturned toe, a taller heel, and the addition of buckles, you've got yourself a toned-down and slightly more wearable cowboy shoe. If you've got cash to splash, Calvin Klein is making a sleek, jet-black velvet pair with a silver toecap, though you can find more affordable styles in stores like Urban Outfitters.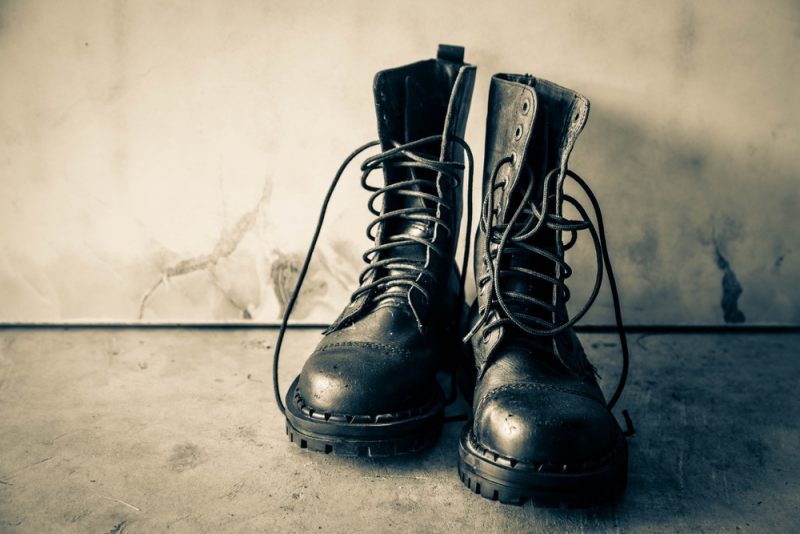 5. Combat Boots
The combat boot is the perfect way to top off an outfit with a "meaning business" vibe. Jean shorts and a button-down, short-sleeve shirts look great slung together with a combat boot for an extra edge. 
This is a shoe that can be worn with pretty much anything – with a long wool coat in the winter for a "dark and mysterious" tone, or as we said, with a pair of shorts in the summer for effortless cool. 
6. Contrast Toe Boot
This boot is all about the funky match of colors. Go for something subtle like the Calvin Klein silver-toed pair we mentioned earlier, or bring back 2008 emo in time for My Chemical Romance's reunion this year and go for a bright red toe on a black boot. 
These boots are a statement piece and will catch the eye of anyone around you. While they can make an outfit pop, they're not necessarily a staple piece for 2020 – just a bit of fun! 
The Takeaway
We loved our boots in 2019, and we only hope to see more of them in the upcoming season! This trusty footwear can be paired with just about anything in your closet. Don't underestimate the power of a good, sturdy boot. Invest in some of these staple footwear pieces in the new year – you're probably be wearing them still come 2021.