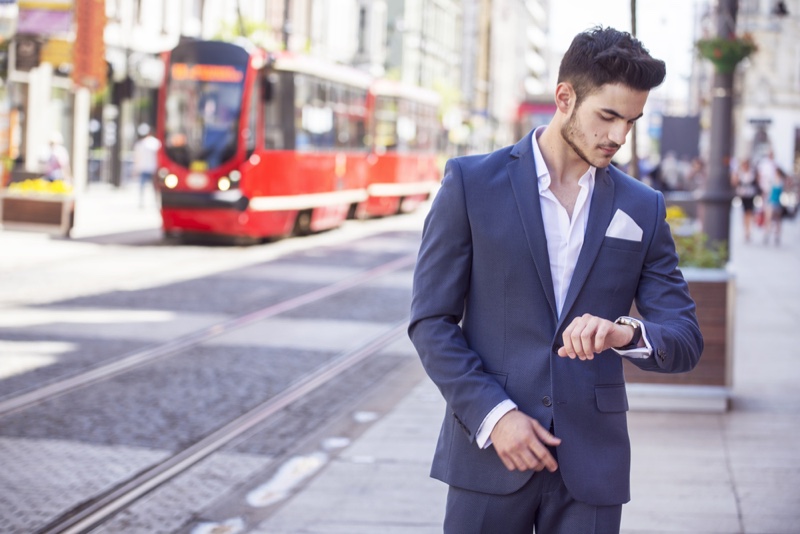 At some point in life, every guy will require a suit. With the development of fast fashion over the last decade, it's no wonder that men's suiting has followed suit, with online tailoring businesses sprouting up all over the place, asking for nothing more than your measurements to create a suit in four weeks. However, not everything appears to be as profitable as it appears. The cardinal criteria of a perfect suit are fit, structure, and material, and it's pretty simple to get these incorrect while buying a suit in front of a monitor while sitting in your pj's. When purchasing your next suit online, remember these helpful hints, and you'll save a lot of pain, trouble, and money while remaining the stylish lord of your realm.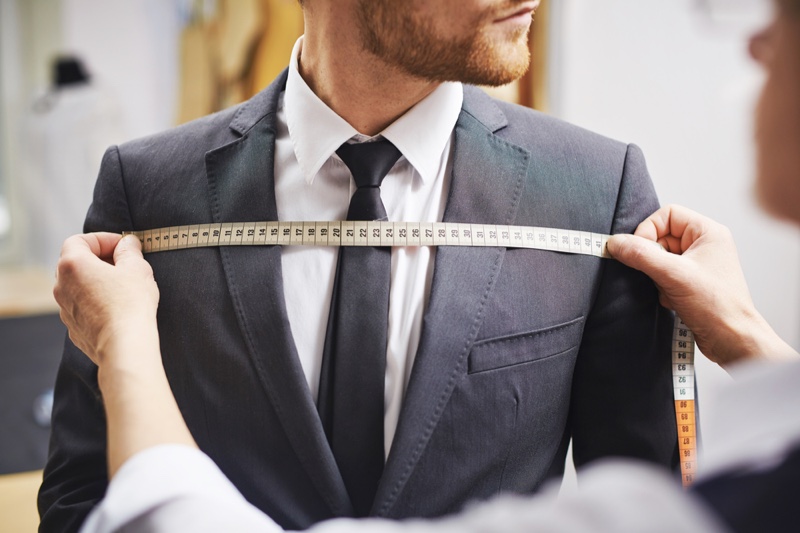 1. Measurements
You must understand your metrics. It isn't about your stature in this situation. When purchasing a suit online, here's what you'll need to measure using a measuring tape. This is also true if you want to buy party dresses online:
Spread the tape around your body as if it were a towel from armpit to armpit if you have man boobs. It may seem self-evident, but make sure the tape's end is towards the front of your body so you can observe the precise measures.

Take the tape to your waistline, about the area where your trousers typically sit and wrap it around it. Allow for some comfort by placing two fingers between the measuring tape and your body. After

taking your measurement

, put on a pair of your most comfortable trousers and compare the sizes since this will be closer to your actual

waist size

.
Always have a tailor available who can aid with minor changes, as with most suiting difficulties. The waist is much more difficult to alter than the length.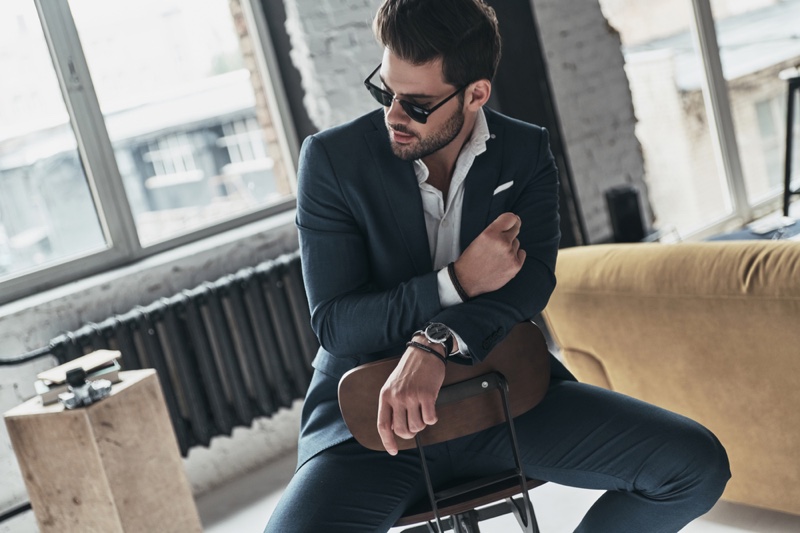 2. Understand Your Size and Fit
Your personal preferences should lead you to a particular suit type, usually divided into three categories: Traditional Fit, Current Fit, and Slim Fit. The appropriate one depends on your body form, which is why it's so important to take measures first. A decent suit should follow the natural contours of a man's physique, whether he is slim or bulky. Here are a few general guidelines when finding the perfect fit.
Slim Fit

: Slim fit suits have cut-down elements like the lapel and leg openings to sit tight to a man's body. The length of the blazer will also be shortened, making the body look taller.

Current Fit

: The contemporary fit suit has slim fit features but allows users a little more breathing room. The armholes are taller than a slim fit, but the shoulders are smaller than a traditional fit.

Traditional fit

: The traditional fit suit is for those who like a more traditional look. The classic fit, often known as power suits or corporate suits, allows maximum space in the shoulders and torso.
3. Fabric and Pattern Selection
This is a matter of climate and individual preferences. A solid color is the safest option when shopping online because pinstripes and patterns are difficult to judge from a computer display. As a result, solid navy, grey, and a linear check are all excellent choices. Patterns on window panes may also be winners. A basic rule of thumb is to wear wool in the winter and linen in the summer. Most online suit vendors won't provide you with a choice of fabric weights, so make sure you know what you'll be wearing it for.
Many guys believe suits to be trendy and exquisite for various events, and as a result, they must have the ideal suit for each occasion. You'll be sure to locate the appropriate fit for your physique if you follow the advice above. Additionally, you may utilize these suggestions while you want to buy party dresses online.