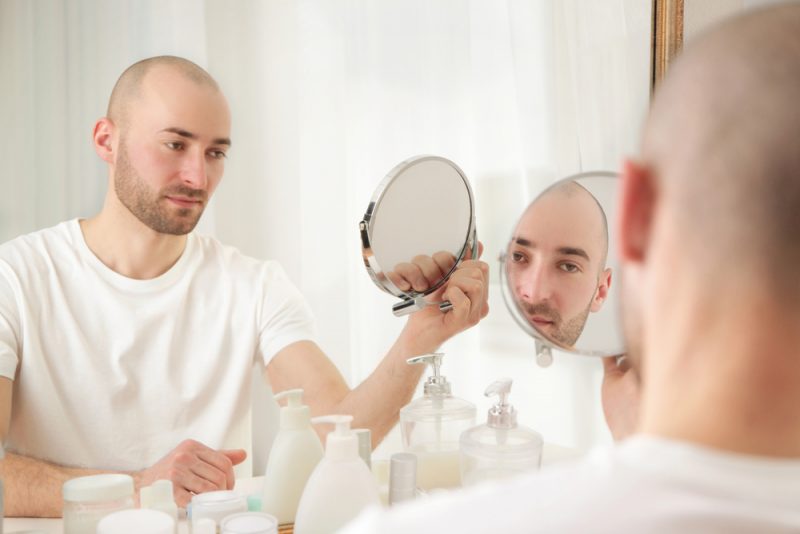 Male pattern baldness is common in men and is not something that can be avoided since it is an inherited condition.
While some men may start to lose their hair after about age 25, other men start balding at an even younger age of about 20 and can rapidly become completely bald.
This thinning and loss of hair can be detrimental to a man's self-confidence and sense of self-worth. Not only that, but it can certainly make a man feel less confident.
This is a problem which many men struggle with, and it can be hard to deal with, so the question becomes what should be done, if anything?
Some men may try to simply comb over the bald patches or wear headgear to hide the loss of hair. This may work to a point but what about men who play sports? It becomes a lot more obvious when you are running around chasing after a soccer ball or shooting hoops during a basketball game.
Many sports are televised today and have audiences that attend games, so athletes are very much in the public eye, which makes any change in their physical appearance very obvious.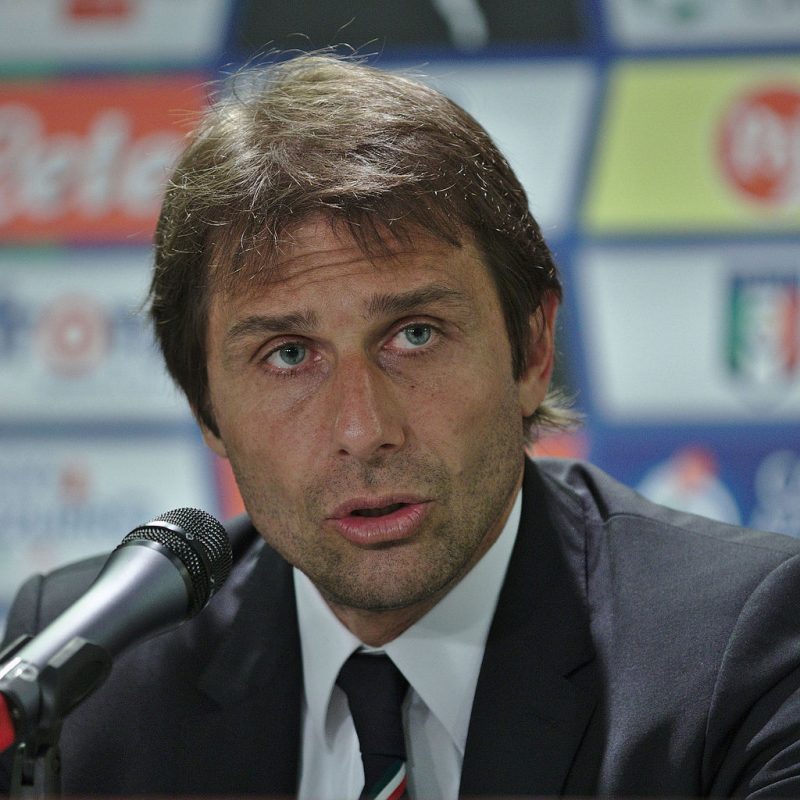 Conte's hair transplant
Antonio Conte is one such sports personality who has spent a lot of money on fixing his hairline and replacing the lost follicles through some hair surgeries.
He is, however, not the only athlete who has had hair transplant surgery done. Many other athletes have undergone similar procedures in which hair has been transplanted and grafted into regions that are balding.
For instance, football players such as Wayne Rooney, Ryan Riggs, and Anthony Strokes, have all undergone this cosmetic procedure to overcome thinning hair and receding hairlines.
Why athletes like Conte worry about their hair?
It may seem rather silly to worry about a receding hairline or thinning hair, but besides the psychological impact hair loss has, it can have a financial impact.
This is particularly true for people who are in the media spotlight. Famous people are image-conscious, and to some extent, they have to be.
Many individuals who are successful athletes make a lot of money by doing commercials for athletic wear and other products.
Marketers are looking for athletes who project a particular image so that people are more likely to buy their product. It is only natural then that these companies are more likely to give contracts to men who look youthful since this is their target demographic.
Conte's hair transplant procedure
The actual detail of Antonio Conte's hair transplant procedure is unknown, but it could be that he underwent what is known as an FUE (Follicular Extraction Unit). This is a method of hair transplant that moves individual follicles rather than strips of skin.
Places in Turkey that are well-known for performing FUE and doing an excellent job include the Vera Clinic. This is a clinic that is high-recommended and has a very commendable track record for excellent service and specialist care.