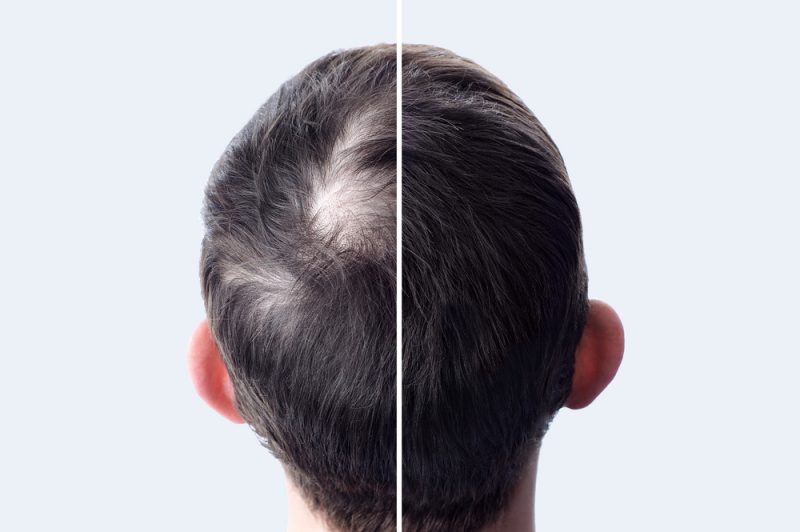 Almost 60% of men worldwide suffer from hair loss, a physiological condition that affects not only physical appearance but also self-esteem and psychosocial development. For this reason, over the past few years, the hair transplant market has risen to the extent that it is expected to reach $30 billion by the end of 2025.
This simple and safe procedure has significant success rates, which added to the growing body of research focused on improving techniques, leading to popular, affordable procedures that use the latest technological advancements. As a result, the demand for hair transplantation is growing. By considering the social relevance of this kind of surgery, a brief review of the most frequently asked questions about hair transplants is performed below.
What is a Hair Transplant?
A hair transplant is a minimally invasive procedure by which a surgeon removes hair follicles from one part of the body to a bald one under local anesthesia. Current techniques emulate the natural growth of hair so that groups of hair are put into the follicular units. Specifically, two types of procedures depend on the amount of coverage needed:
Slit Grafts: groups of 4 to 10 hairs per follicular unit.
Micrografts: 1 to 2 hairs per follicular unit.
Although a hair transplant improves appearance and well-being, not everyone is a good candidate for hair restoration surgery. The best candidates for this kind of surgery are (1) men who suffer from male pattern baldness, (2) men who have been balding for so many years, (3) men who lost hair due to injuries, and/or (4) men who underwent rhytidectomy (tightening of tissues under the skin).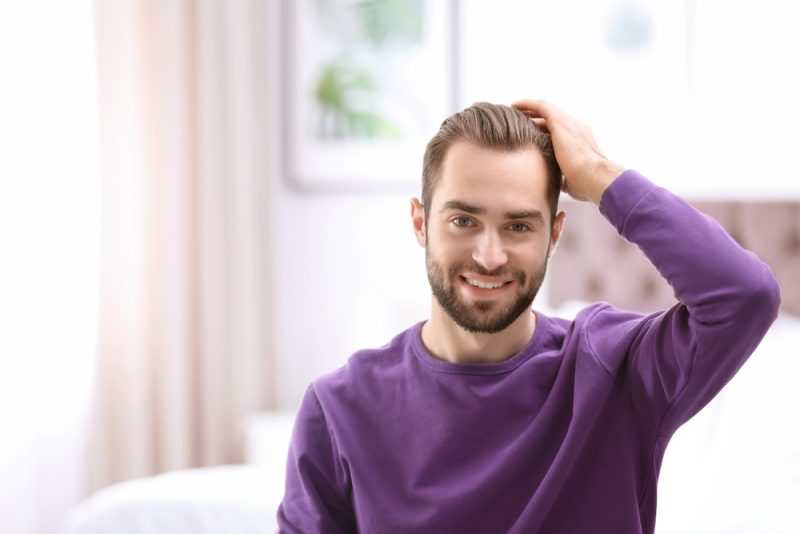 Do Hair Transplants Really Work?
As transplants are done with existing hair, the procedure may be less effective for people under chemotherapy or whose hair follicles can no longer grow hair. Despite this, over 80% of transplanted hair grows successfully in an estimated time of four months.
To ensure this success, it is important to follow a few medical recommendations like washing hair softly with no pressure, sleeping on the back, avoiding vigorous-intensity exercises, and staying away from direct sunlight for at least 2 weeks.
Taking all these factors into account, it is possible to state that hair transplants work conclusively. Also, they are more successful than hair restoration products. According to a systematic review carried out by the Department of Dermatology and Dermatopathology of the University of California, out of 34 patients, 26 got benefits from a hair transplant which led to the conclusion that this treatment is indicated especially for primary scarring alopecia.
Do Hair Transplants Have Side Effects?
As a surgery, a hair transplant procedure does have side effects. The most common is scarring, but by following topical treatments recommended by the surgeon, it is possible to minimize this effect. Furthermore, other potential side effects may be infections, inflammation, bleeding, headaches, and lack of sensitivity around the surgical sites. These side effects are not as common as scarring, and their appearance might be linked to not following postoperative care recommendations.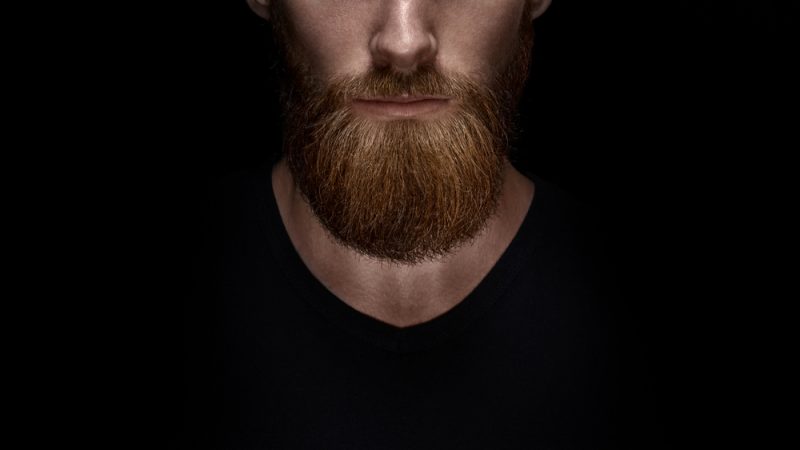 What About the Mustache & Beard Transplant Procedure?
Hair transplants can also be used to restore beard hair, chest hair, eyebrows, eyelashes, and even pubic hair. But apart from scalp restoration, the most frequent graft procedure is beard hair transplant. This surgery is indicated for men who experience hair loss on the beard and/or mustache and for those who cannot grow their beard. Results appear in about one week, and full recovery takes 15 days. This procedure does not have side effects, and final results show after 12 months when hair grows naturally.
Which Place is Best for Seeking a Hair Transplant?
When looking for a clinic for a hair transplant, it is common to find out information about Turkish clinics, which are considered leaders in all matters related to the hair recovery process. Far from being a myth, the truth is that patients worldwide travel to Turkey (specifically to Istanbul) seeking the best and newer hair restoration techniques. In this sense, testimonials and reviews from these patients show huge satisfaction with the results.
Turkey is the best place to get hair restoration surgery because this country has been specialized in health care tourism. Hospitals are equipped according to European requisites for best practices, and surgeons master skills and techniques to provide high-quality services.
Not only that, but Turkey is also one of the cheapest countries in Europe so that patients can afford a $4000 procedure at a clinic for hair transplant in Istanbul – Turkey in contrast to other countries that cost around $10000. Then they can sightsee the city, which allows an economic contribution from 'Health Tourism' to state coffers.
Final Observations
The hair transplantation process is a long-distance race that evolves. The most interesting part about this is that current techniques are minimally invasive, and the results are natural, which provide a youthful good-looking appearance to indicate patients for this procedure.
Although the global hair market industry is becoming really popular, Turkish clinics have a monopoly due to implementing the best techniques under European regulations joined to low prices. In such a way, hair transplantation becomes leisure travel for patients who can enjoy the strong cultural component. Each case is unique, so it is important to perform individualized studies to determine the adequacy of the scheduled process. Depending on the amount of coverage needed and hair strength, a particular treatment will be pursued.
Effectiveness rates are high; for this reason, a growing number of people are opting to get hair transplants to reinforce their self-esteem and improve their physical appearance. This aesthetic choice is now within the grasp of everyone independent of socio-economic level or even gender. Almost every area of the body can undergo a hair restoration that ensures a healthy well-groomed appearance.