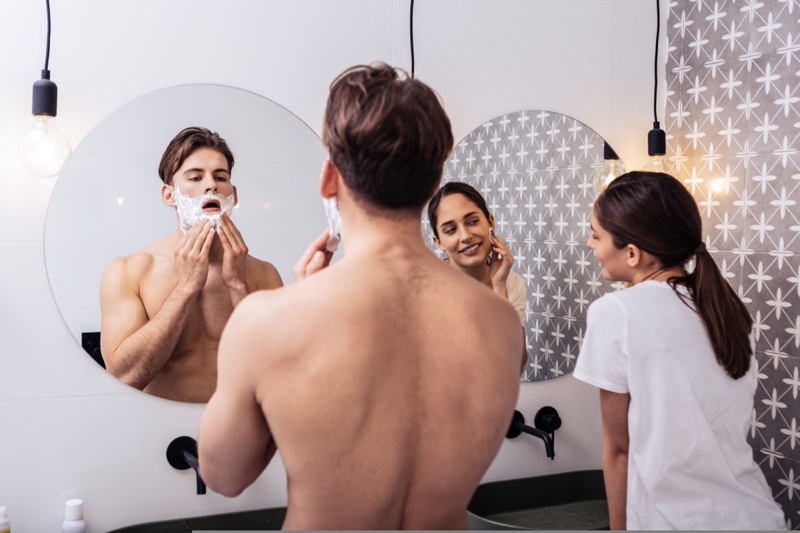 We are hardly aware of any woman who does not own at least one makeup mirror. It might be difficult as a man to understand the difference between different make-up mirrors. If you are wondering how is make-up mirror different from the usual mirrors, well, we are going to clear that up for you. Makeup mirrors are designed specifically to make sure you get a clear view of the makeup you apply.
Here are different types of makeup mirrors available to gift your girlfriend and the reasons to choose each of them.
1. Vanity Mirror:
These are large stationary mirrors that you will usually find in the majority of homes. It lets both hands be free for makeup application. The mirrors can be moved and adjusted based on user needs. The surface area of such a mirror is large and comes in various shapes like rectangle, square, and circle. This mirror is placed below bright light or lights can be attached to the mirror to make sure you get the right light to do precise makeup.
Remember, these are large mirrors, hence it cannot be carried around, which is why there are handheld mirrors that can fit into your girlfriend's purse.
2. Handheld Mirror:
A handheld mirror as the name suggests is held in hand to closely monitor the makeup applied in a specific area such as lips or eyes. These mirrors are not suitable to do a full-on makeup as it has no stand hence it needs to be held up. Also, the size of such a mirror is small, which means your girlfriend will not be able to see her entire face in it at the same time. The plus side is that it can easily fit her purse so she can quickly apply that mascara or retouch her lipstick.
Handheld mirrors also come with a magnifying mirror, which is particularly helpful if your girlfriend wears glasses and needs to remove it for applying makeup each time. It makes it easier to achieve perfection if she has poor eyesight.
3. Magnifying Mirror:
Magnifying mirrors are quite popular as it allows a woman to apply makeup with better precision. Especially if she is applying multiple shades that need perfect blending, the magnifying mirror can help in achieving the best result. Remember, higher magnification does not always mean it is better. Go for a maximum magnification of 10x with a clear reflection.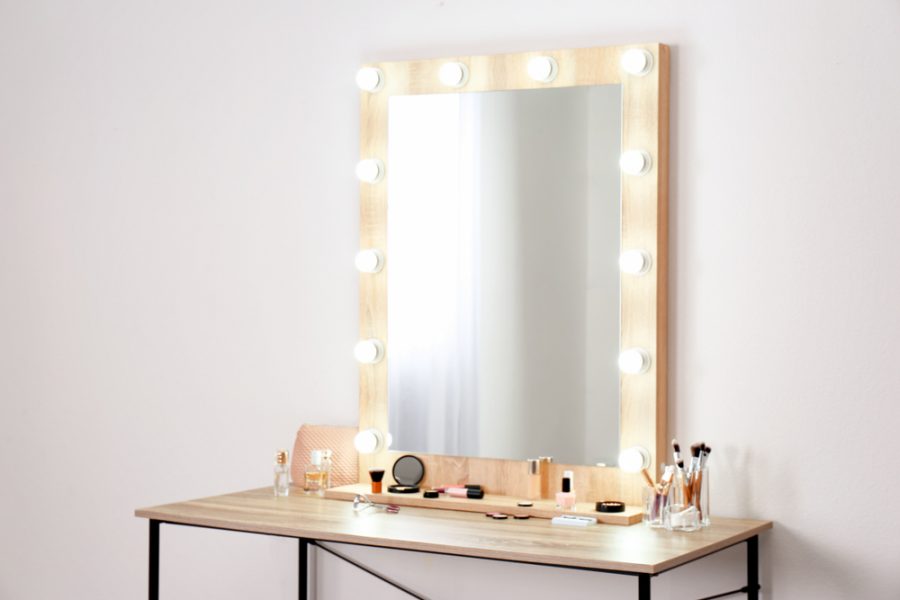 Hollywood Mirror:
How many times has it happened that your girlfriend got ready for a date with you and you notice her makeup looks uneven under bright lighting? This happens due to improper lighting, which can be resolved simply with the help of Hollywood Mirror from Luvo Store. These mirrors are designed with integrated LED lighting which enhances the brightness. She will never end up with uneven makeup application disaster once you install such a mirror for her as a gift.
Honestly, if you wish to surprise your girlfriend with a memorable gift, there could be nothing better than gifting her the perfect mirror that lets her apply perfect makeup and continue looking gorgeous throughout the day. It is not just a useful gift, but also should how thoughtful you are. We suggest you go for a Hollywood Mirror for her to apply the perfect makeup along with a magnifying handheld mirror for her to touch up her makeup the entire day.