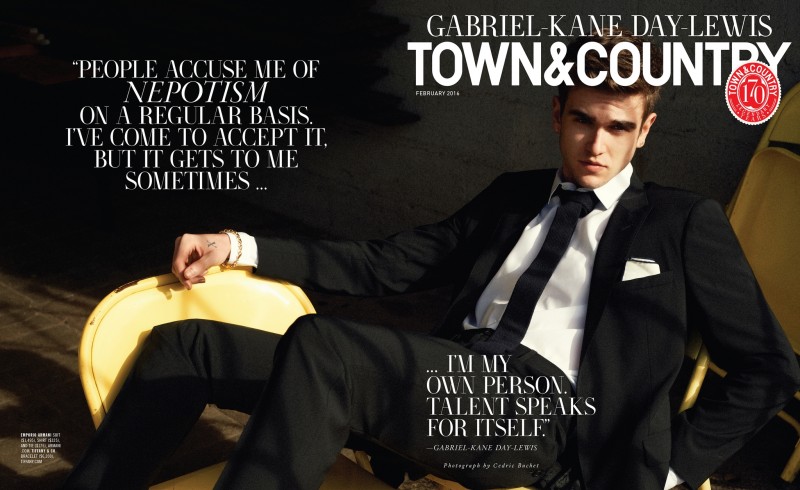 No stranger to featuring famous children (think Scott Eastwood), Town & Country looks to model and musician Gabriel-Kane Day-Lewis as its latest cover star. The 20 year-old covers the February 2016 issue of Town & Country, posing for images by photographer Cedric Buchet. Styled by Will Kahn, Gabriel showcases spring designer fashions from the likes of Burberry, Dior Homme and Tom Ford.
Related: Le Nouveau Chic | Gabriel-Kane Day-Lewis for Galeries Lafayette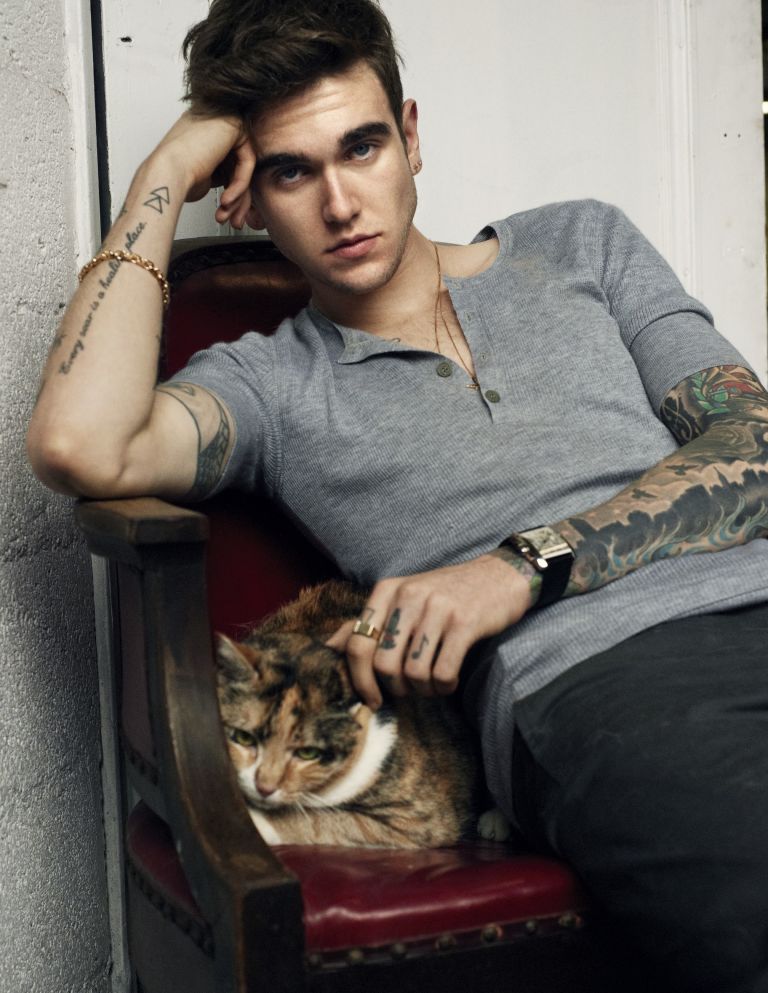 Discussing what's associated with being the son of Daniel Day-Lewis, Gabriel explains, "People accuse me of nepotism on a regular basis. I've come to accept it, but it gets to me sometimes." However, he declares, "I'm my own person. Talent speaks for itself."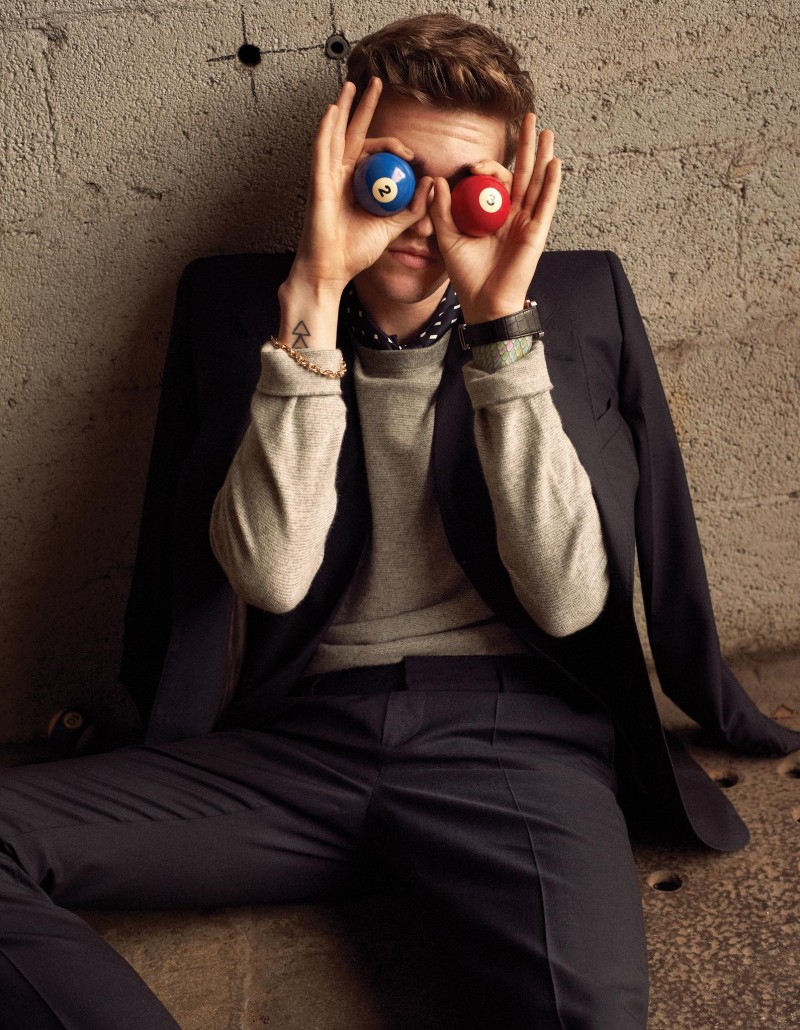 Gabriel talks to the magazine about how he ended up working with Chanel. He recalls, "I stopped to get coffee across from the Chanel studio, and I saw Karl Lagerfeld." Having spent time at Lagerfeld's house in the south of France with his parents at the age of 10, Gabriel decided to reintroduce himself. He continues, "When I told him who I was he couldn't believe it. He was like, 'Wow, you've really grown into yourself. I would love to have you in the Chanel show.'" Read more on TownandCountryMag.com.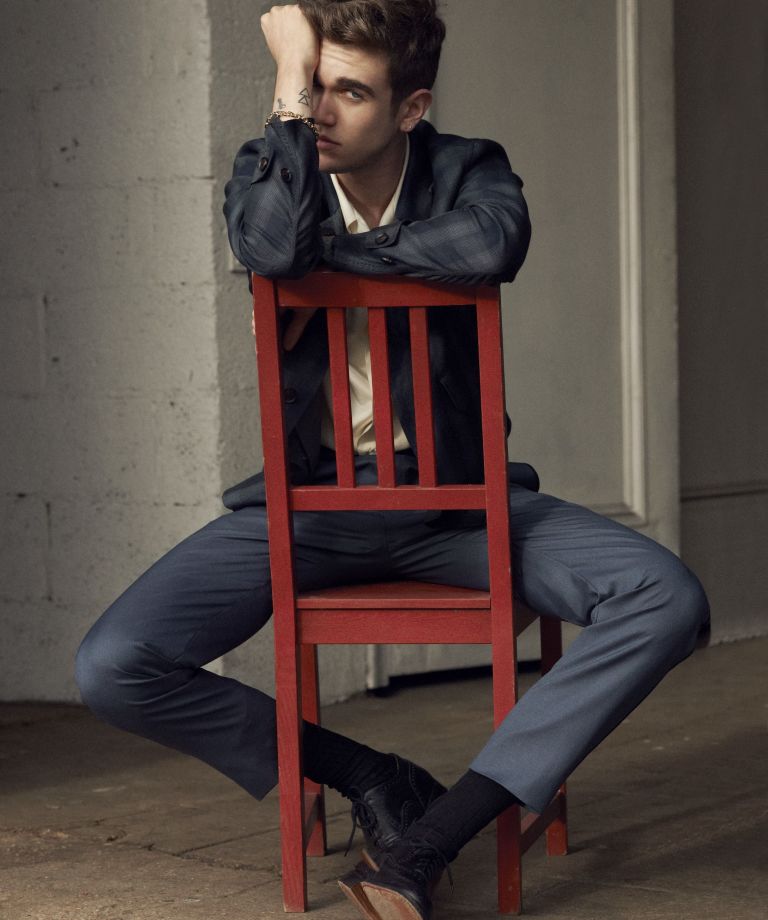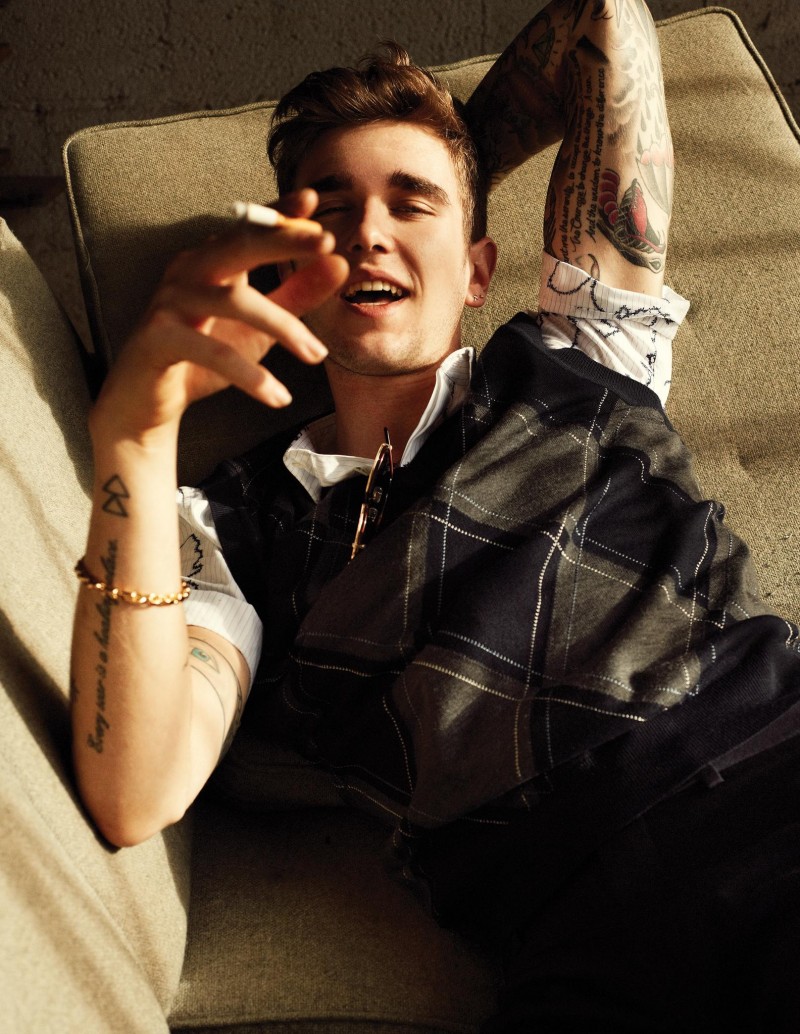 Gabriel-Kane Day-Lewis Stars in Editorials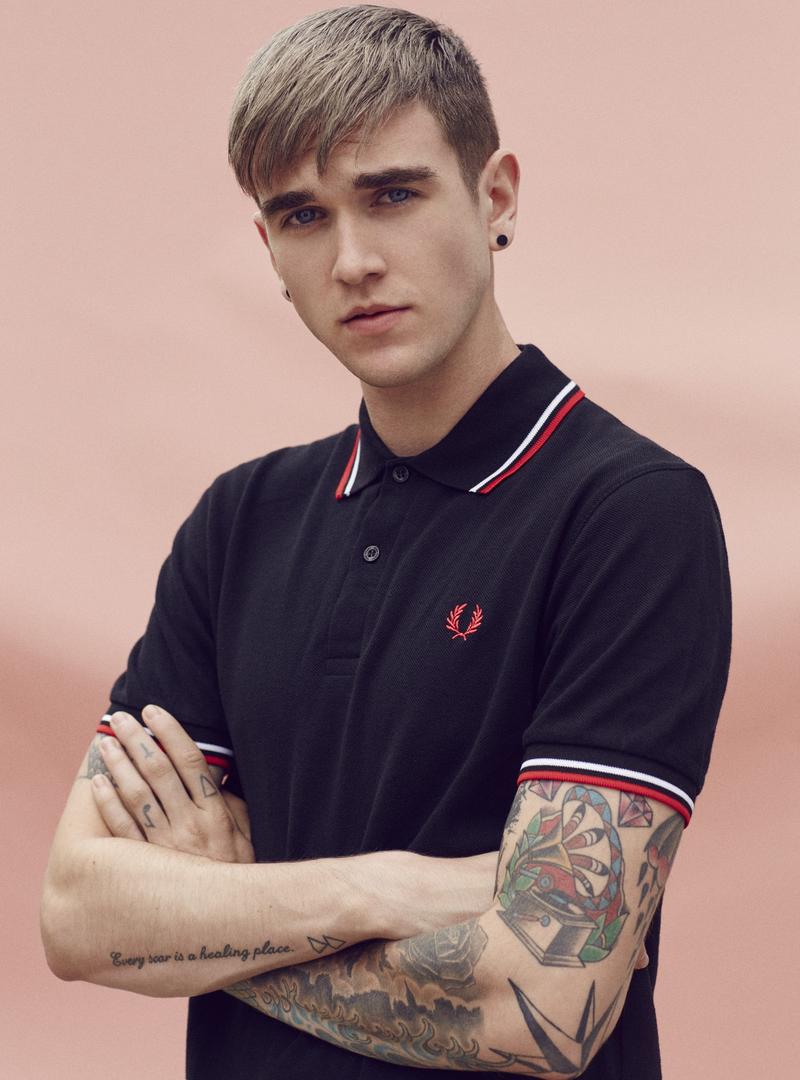 Recently, Gabriel-Kane Day-Lewis has received quite the introduction to the world of fashion. Appearing in various editorials, Gabriel has embraced everything from everyday style to the fashion-forward. Teen Vogue, L'Uomo Vogue and Details are among the magazines Gabriel has added to his portfolio of work.