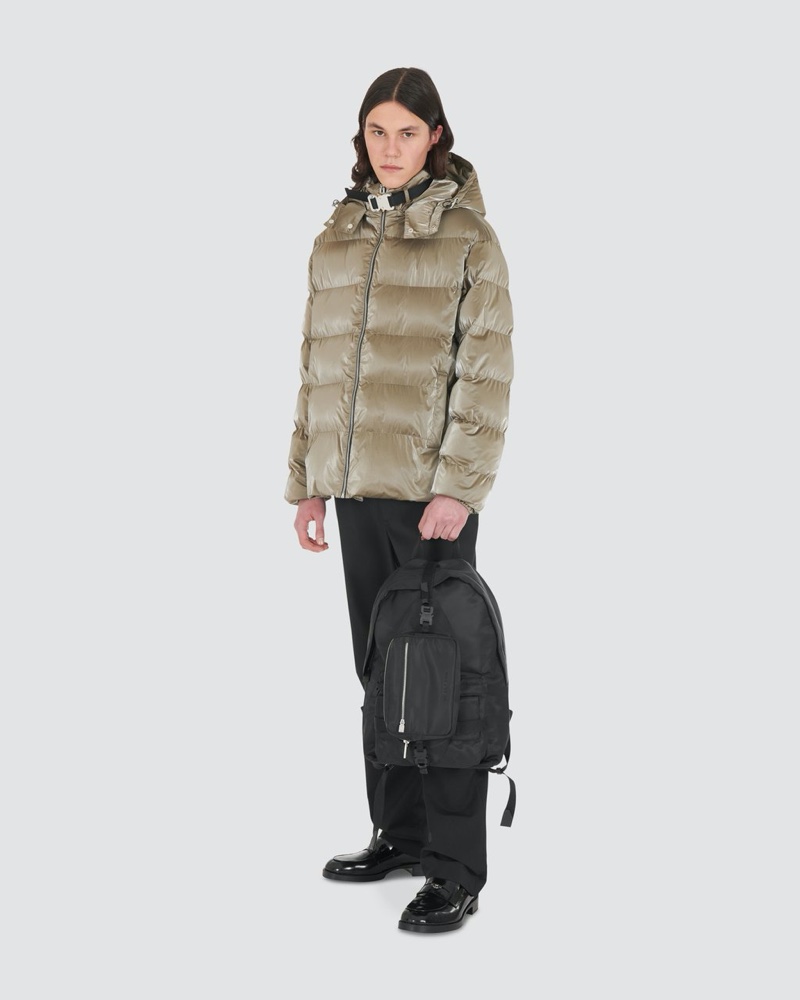 When Alyx hit the streets back in 2015, the start-up attitude was all over his full men's collection. Matthew Williams showed all the grit in his creative designs and it was only a matter of time before his clothing landed on top shelves of the fashion pecking order. Alyx is a luxury brand founded by Matthew Williams, and its streetwear line usually has a queerly street name, 1017 Alyx 9SM.
In this piece, Roden Gray dives into the designer's journey and how he has managed to stay relevant in the fast-paced fashion industry.
Williams is a Chicago-born designer, raised in California, and currently lives in Ferrara, Italy (ALYX's Powerhouse). He grew up yearning to be an emergency doctor as his family has many medical professionals. Mr. Williams came to discover fashion when he was 19, and that's when he moved to New York City. He thought he'd spend his whole career, and having worked with a friend's denim line Corpus, Williams had already dedicated his life to fashion. "It's the only job I've ever had," said the 34-year old designer.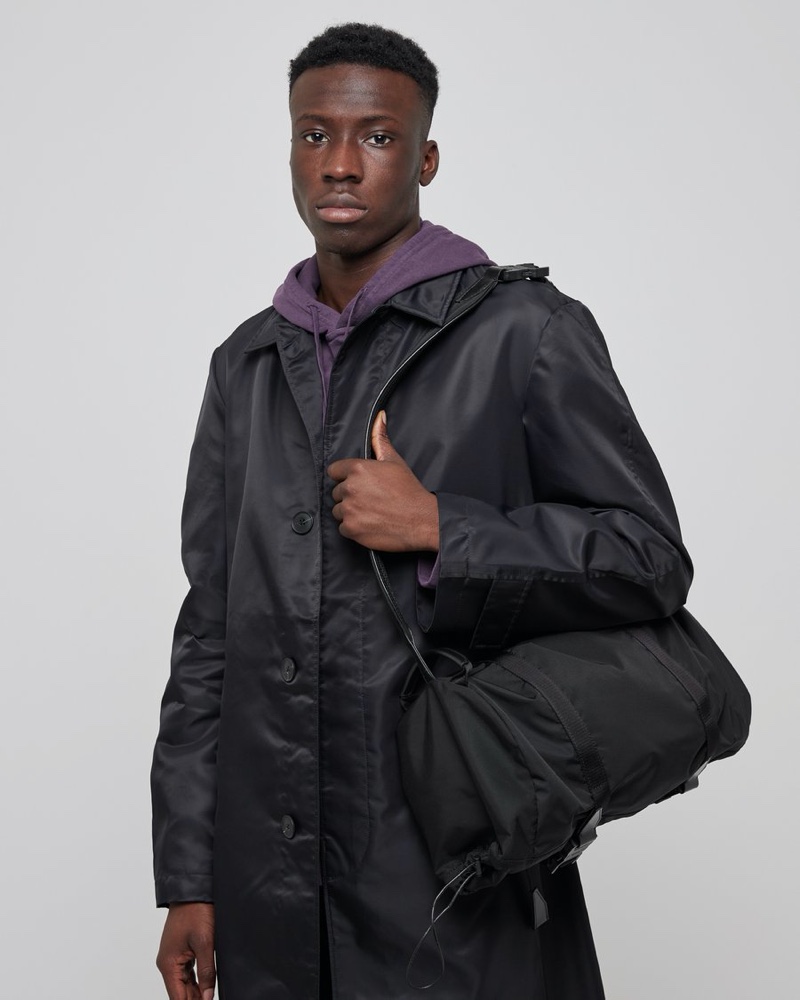 The Business Of Family
Williams met someone who he describes as exceptional both in his life and career and a streetwear designer. At only 20 years old, Williams met Jennifer, who had already worked for designer brands like Hood by Air and A. Miller. The two worked hand-in-hand to develop 1017 ALYX 9SM and divided their roles to "Creative and design" and "Commercial and Sales." Jennifer would work on the latter.
As the company became big, Jennifer's influence on the design was visible when she helped release one of Alyx's biggest bags: the Brie Bag. Williams is now deep in the fashion industry for more than a decade, and he still feels older than his age. Maybe that's because he had his first son, Cairo, in his early twenties and has spent most of his time with people who are a few years ahead of him. Yet he still is a product of his generation as visualized through his line of clothing.
Perhaps one of the most personal moves Mr. William made was changing his brand's official name to 1017 ALYX 9SM. The somewhat cryptic name has a personal reason behind it. The number 1017 was coined from his birthday, October 17, and 9SM is the short form of its first studio address in Saint Mark's Place, New York City. "Fashion, creativity and design is such a big part of my life. I am concentrating on being more present, while I am not traveling and staying inside." he told Roden Gray.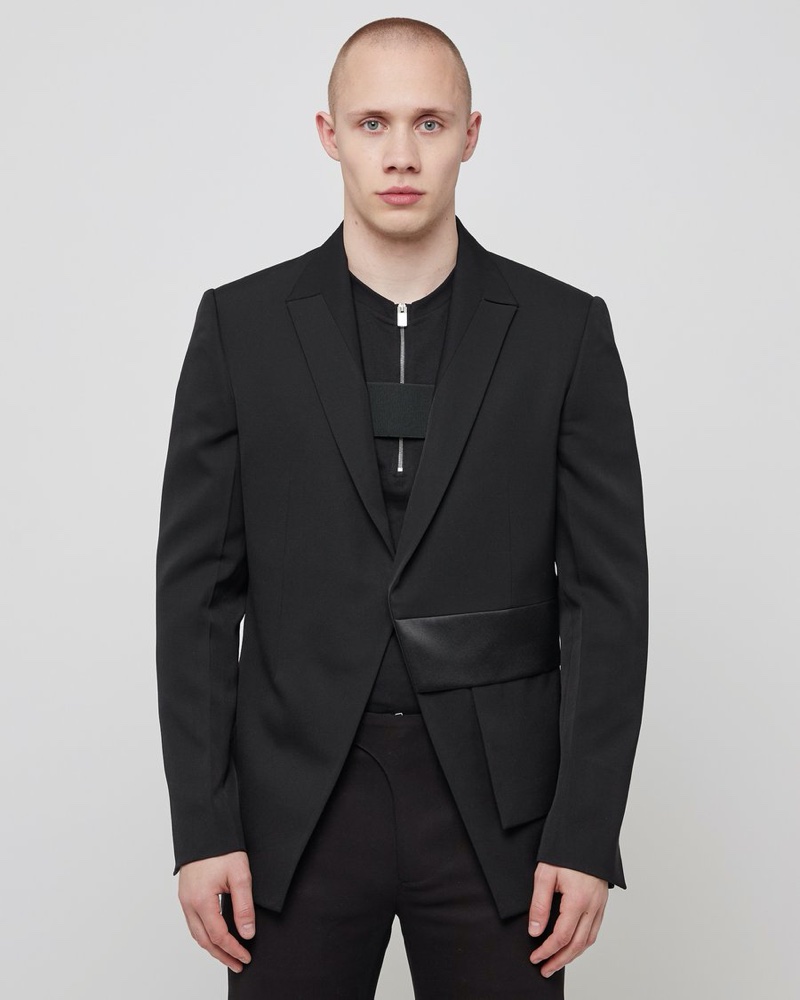 From "Streetwear" to "Luxury Streetwear"
While in New York, Mr. and Ms. Williams had a bit of a misunderstanding and split up (temporarily anyway). Williams was a party kid, and during his escapades, he found himself in the realm of pop stars. He started collaborating with (and dating) Lady Gaga and did many projects with the pop star. He worked on her videos, on and offstage appearances, as well as videos. During his work with Gaga, he met other players like Nick Knight, the famous English photographer, Travis Scott, and Kanye West.
Mr. Williams later moved from Gaga's team and started working exclusively for Kanye. During this time, Williams reunited with Mrs.Williams and became West's art director on his album designs and touring productions.  Mrs. West worked with Williams for quite some time, and he had a lot to say about the whole six-year journey with the renowned rapper. "Jenn and I had gotten married. We just had Alyx, and I was eager to begin my dream of having my fashion brand.
He later found a partner, Mr. Benini, who would put a lot of effort into developing the brand Alyx. Along with his company, Slam Jam, Benini had introduced skate brands such as Stussy but never had a shot on his line. He was piqued at Mr. Williams's deep enthusiasm for context and culture, music, and the fashion industry, which he learned as an art director for Kanye West.
The Givenchy Role
Later this year, Givenchy decided to embark on a different direction with its new look. Perhaps the motivation was spurred by Clare Wight Keller when she stepped down earlier in the year. Two months later, Givenchy announced a new designer, and it was none other than designer Matthew Williams. He became the third designer to be announced by the French brand in three years. His role entails all creative aspects of the brand, including both men's and women's wear. One of Mr. Williams's most emotional aspects is his experience in design was never based on formal training, but determination and focus on fashion.
Given the LVMH conglomerate's frugal nature, it is clear that the fashion industry is not just merely based on a designer's ability to cut a pattern but rather their instinct to accommodate the broader cultural moment. But it seems LVMH already had an eye for Mr. Williams, and he was a finalist in the 2016 young designer's event organized by the French conglomerate. Indeed, the CEO of the LVMH confirmed these suspicions in a statement while announcing Mr. William's new role, "Since he took part in the LVMH Prize, we have had the pleasure of watching him develop into the great designer that he is today."
Ever since Givenchy's announcement, Mr. Williams is relocating with his family from Ferrara, Italy, to Paris. He is enthusiastic about Alyx and says he will continue to develop the brand independent of LVMH. He has an excellent track record, working with Nike and Vans, and he is well known for his sneaker-love. We should expect a Givenchy sneaker if Mr. Williams extends his sneaker experience and expertise to Givenchy.
With the current coronavirus pandemic, we expect Mr. Williams to shift focus on current and future consumer behaviors as it will determine his first line of clothing with Givenchy. But we have to wait until October when the Chicago-born designer makes his first Givenchy debut in Paris.
Shop 1017 Alyx 9SM at here.