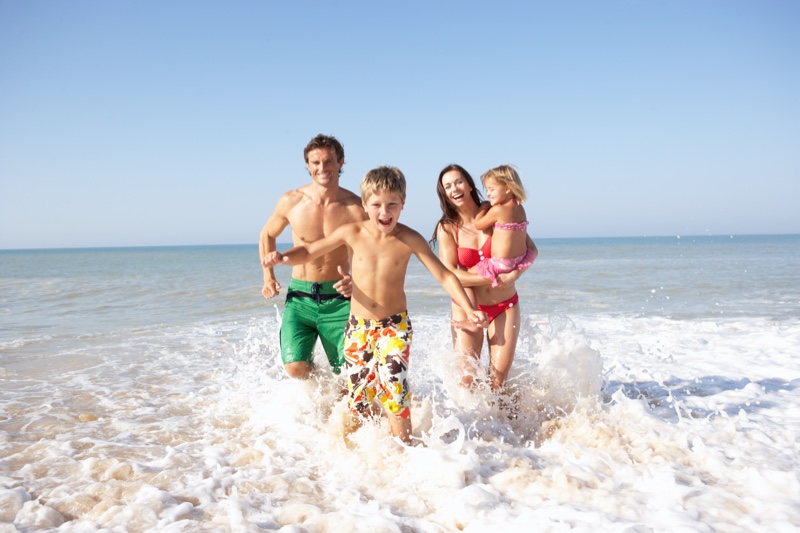 Warmer weather is just around the corner, and after the gloomy winter we've had, it's no surprise that people are already planning trips to the beach. Not every dad has a dad bod, but swimwear can still evoke insecurities or frustrations. As much as we'd all love to rock Daniel Craig's shorts in Casino Royale (2006), it just isn't possible.
This article will give you some things to consider when picking swimsuits for your family, and then we'll share our thoughts on matching swimsuits.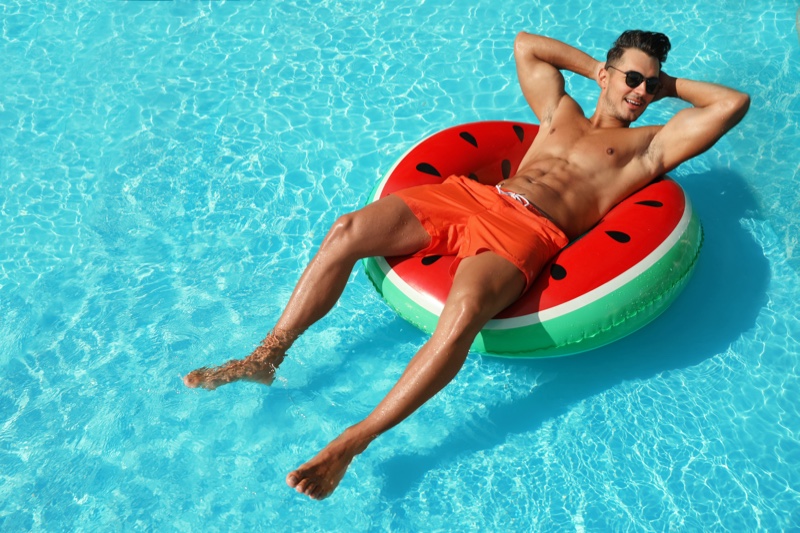 Swimsuits for dads
Finding the ideal suit isn't too hard. There are three main factors to consider: length, tightness, and pockets. In the last decade, the choice in men's swimwear has grown – it's no longer just baggy board shorts or speedos, with nothing in between. Many companies now offer all of their styles in a range of lengths so you can select the one that you find most flattering.
Unlike women, men have the luxury of choosing if they want form-fitting or baggy swimwear. Men's swimwear can most easily be compared to basketball shorts. It runs the gamut from very tight and very short to ridiculously long and baggy. With fashion as diverse as it is, any and all of these styles are acceptable.
Pockets might seem like a minor issue, but they're worth considering. If you're busy with your kids and trying to do a million things at once, you need to ask yourself how likely is it that you'll get distracted and forget your phone or keys in your pocket. This is less a question of style and more one of practicality.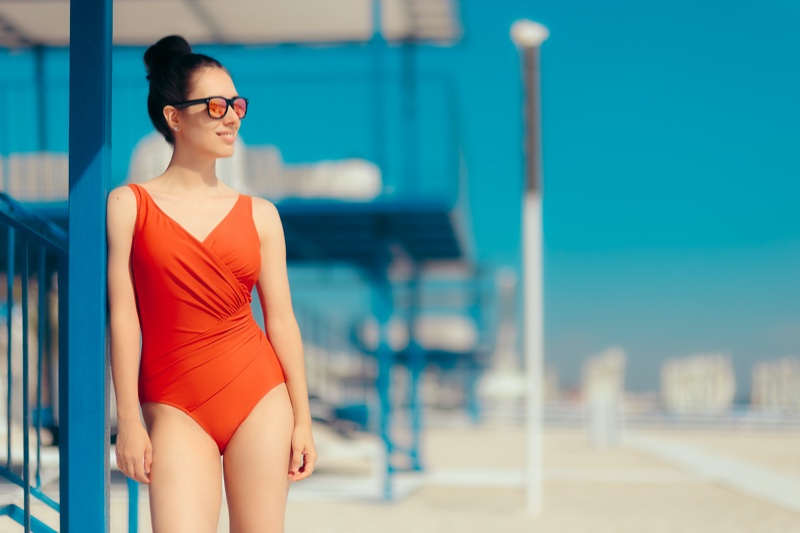 Swimsuits for moms
Mothers often end up putting themselves last. Taking care of everyone around them can leave a mom with little time to take care of herself. The same thing can happen with picking out clothing or swimsuits – once all of the kids have a suit, then mom can finally think about getting herself one. It's time to break that habit.
Picking out a swimsuit that you like is a simple step that can do a lot. It's very easy for a woman's identity to become wrapped up in "being a mom," and she can forget that she's a person with her own sense of style. As a supportive partner, you can help by setting aside time where she can shop and encourage her to find something for herself.
Not everyone feels comfortable jumping right back into a bikini after having a baby. Finding modest swimsuits for moms is thankfully easier than ever. Choosing a modest swimsuit doesn't mean that she's "given up" or that she's not sexy anymore. It really means that chasing after a toddler intent on throwing themselves into the pool is a lot easier when mom is not worried about a wardrobe malfunction.
Coverage
As much as we love the sun, we know just how much damage it can do to us. Wearing sunscreen should be a part of your daily skincare routine, but it's even more important to regularly apply sunscreen when you're outside in the sun. Making children get out of the water every two hours to reapply sunscreen is a major hassle. In order to protect your family and remove some of the stress, consider adding swim shirts or rash guards to your swim wardrobe.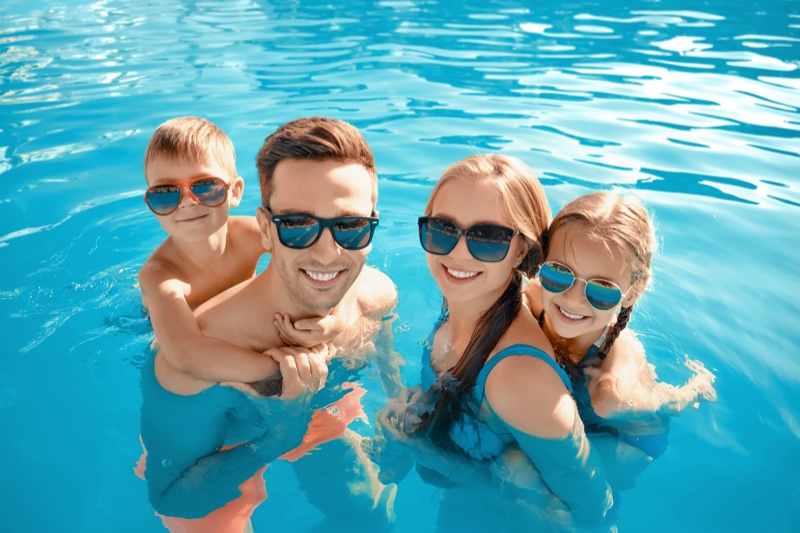 Matching swimwear
Matching can be cute for the whole family. Matching swimwear is also very helpful for keeping track of your children at the beach or the pool. Since children grow out of their swimsuits pretty quickly, it can be hard to remember which suit is this summer's or last summer's. It's much easier to just look at what you're wearing.
There is a very limited period of time where you can get away with matching swimsuits for the whole family. For toddlers and young children, dressing just like mom and dad is one of the most exciting things that can happen – it's right up there with being allowed to wear a superhero costume or princess dress on a regular day.
As children grow and begin trying to establish an identity, they tend to become more resistant to wearing clothing that matches that of their parents. Don't try to force it – as cute as the Instagram pictures could be; it just isn't worth the battle. An excellent alternative would be to pick a color or pattern as a family, and then everyone can choose a swimsuit that they like and feel comfortable in. Just be careful about how you structure the voting – there just aren't that many dinosaur swim trunks to choose from!