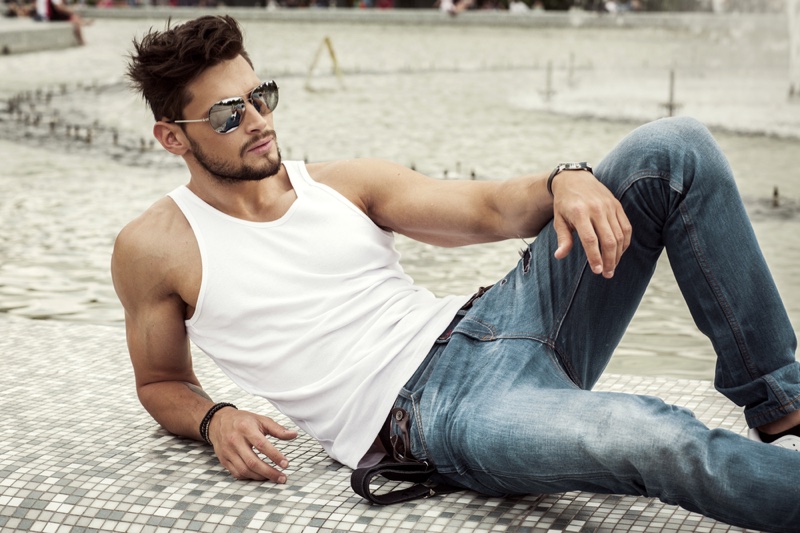 Jeans have long been a staple of our closet for decades. Once used as workwear in agriculture, quality jeans are typically made from denim. Denim isa fabric containing dense fibers and is famed for both its durability and breathability.
Flash forward to the present day, jeans have come a long way from their humble roots. They have been styled, dyed and cropped to suit all ages and genders. With so many options available now and the men's fashion market booming, a once simple task like buying a pair of jeans has become a quest in itself.Stores now offer a wide variety of fits and sizing options. For most men, trying to decipher what these fits mean consumes valuable time and energy. Trying to work out which fit best suits your body and own sense of style is also complicated. That's why we have put together this simple guide that explores the most common fits and will help you find your new favorite pair of jeans in no time.
Regular Jeans
The old adage, 'don't fix it if it's not broken', remains true today when it comes to regular jeans. These jeans fit in a straight line from your hip downwards. The most neutral of options, regular jeans will work with all body shapes, sizes and ages to offer a balanced appearance.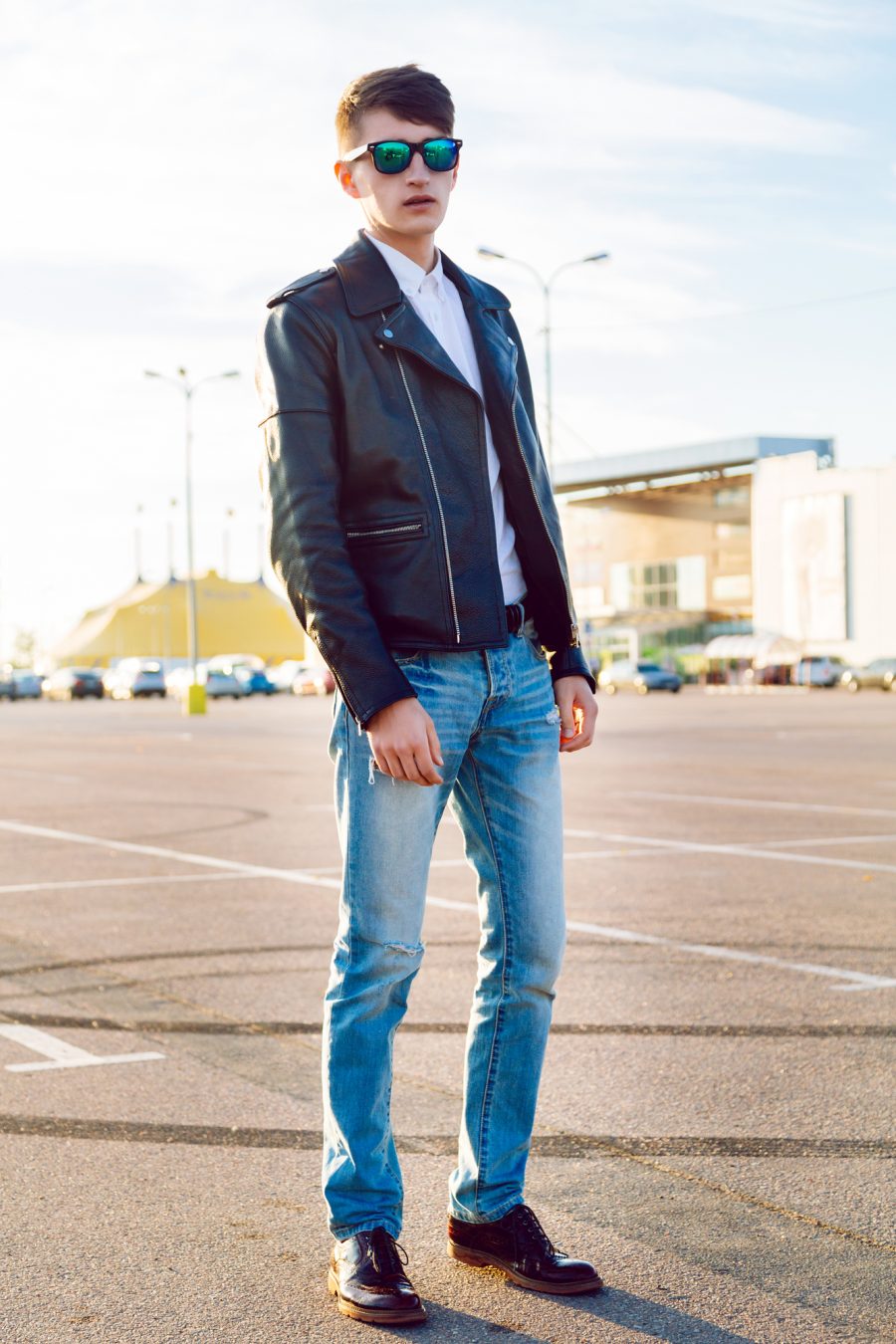 Slim Jeans
Slim jeans help define your body shape without sacrificing too much on comfort. Due to their slimming characteristic, they work well with shirts and shoes to create a tailored appearance, perfect for a smart casual look in the workplace. Slim jeans fit best for tall or muscular men as they accentuate the upper body to form an athletic "V" shape.
Skinny Jeans
Skinny jeans can be a great look for men wishing to show off muscle definition or create a more stream-lined figure. Like slim jeans, skinny jeans also perform well in more formal environments, allowing them to become a versatile part of your wardrobe. It's worth noting that they tend to be worn by younger men and provide less comfort than most jeans, so consider slim jeans if you find them too tight.
Relaxed Jeans
Relaxed jeans are like regular jeans, but with a little more added comfort. They take their unique form during the manufacturing process, where the area around the thigh is loosened, broadening out the legs. Relaxed jeans are ideal for casual environments but can also be styled to create a mature appearance. Create a classic look by wearing them with a tucked-in shirt and boots.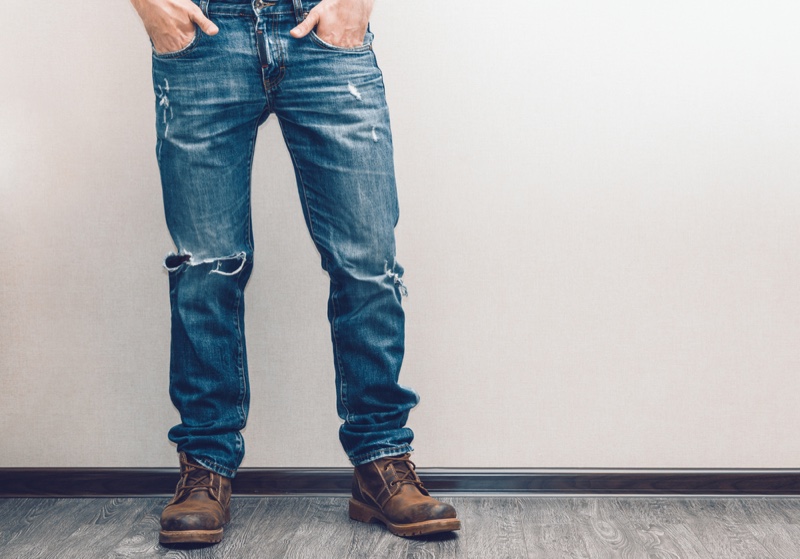 Loose Jeans
Loose fits showcase a more extreme level of comfort. Once famously associated with skater and urban scenes in the 00s, loose jeans are now more niche with men's fashion preferring slim or tapered styles. Don't let that completely stop you from buying a pair, however.Loose fits offer comfort and go well with casual boots and sneakers. Avoid the 'dad jeans' look by making sure the jeans don't bag excessively at the bottom, particularly if you are on the shorter side of 6 foot.
Tapered Jeans
Unlike relaxed fit jeans, tapered jeans have taken the market by storm these past few years. Tapered essentially means 'cut off' or reduced thickness at one end. When it comes to tapered jeans, the bottoms of the legs are shortened or loosened to create space around the ankle. They pair particularly well with white sneakers and dark sweaters, and even denim jackets. It is worth noting that these jeans aren't exclusively a fit in themselves, and can be found blended with other fits, such as tapered skinny jeans.
Find Jeans That Fit
Whichever way you wish to style your look, finding the right fit is essential. The fit determines what impression our style makes to others. A tighter fit creates definition and tone to our body. A more relaxed fit gives us comfort and size. If you find jeans to be either too long or too tight, consider trying on stretch jeans or even seeing a tailor. The important thing to keep in mind is that confidence is key to pulling off any look. So, find the jeans that suit not only your lifestyle, but also personally make you feel good when you wear them.