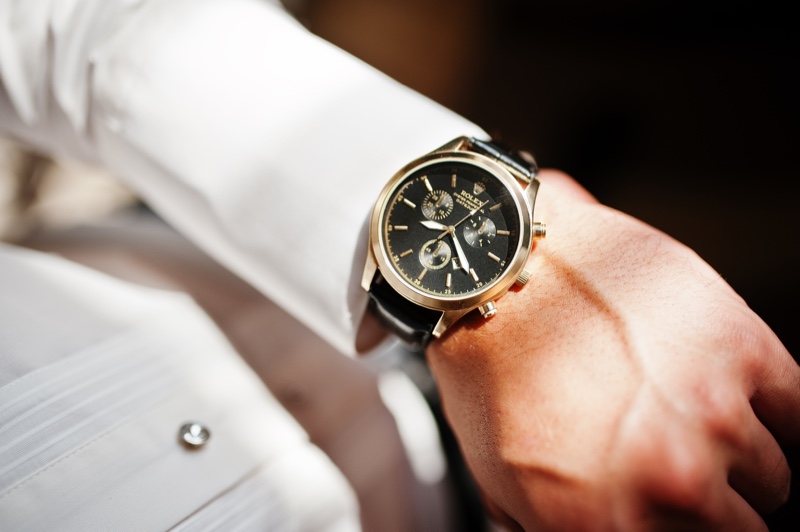 No one could blame you for taking a look. It's a Rolex. That's all you need to know. Right? Not so. Over the years, many fly by nights have tried to cash in on the sophistication and style of a Rolex. They count on naive buyers drawn to the quality name with few clues about what makes a real Rolex watch special.
It's more than good looks. That said, there are also genuine sellers offering a real certificated Rolex bargain. It's hard to ignore them all. So, is it possible to outsmart the fraudsters and know for sure you've found the genuine article?
Here are a few things to bear in mind to help you ensure you don't end up handing over your hard-earned money for a fake Rolex watch.
Check the Quartz Dial Movements
If you're looking at the cheapest fakes, it's simple to see that the quartz dial movements are not perfect. On an original Rolex, the second-hand movement is exceptionally smooth. That's not the case with a counterfeit watch. The stuttering is a big give way that the watch you are looking at is a Rolex fake.
In case you're still having an issue deciding if it's a Rolex by just looking at the watch, listen to it carefully. Do you hear ticking? If you do, you're not holding a Rolex. A Rolex watch's smooth movement means this is the watch that never ticks.
Check the Heft of the Watch
Another way to check your Rolex watch for its authenticity is by how heavy it feels. An original Rolex uses precious metals, and this adds to their weight. If the watch you are holding feels light or just regular, it's not a Rolex. You know a Rolex by its weight.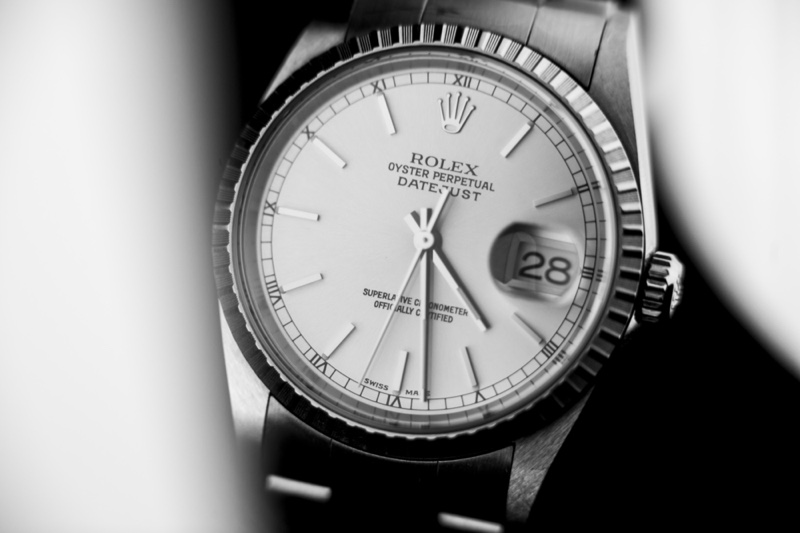 Pay Attention to the Winder
To ensure the watch you're buying is an original, you should pay attention to its winder. If it seems relatively basic, the chances are you're looking at a fake. A genuine Rolex has a finely crafted winder for quickly adjusting the hour and minute hands with engravings and grooves that are an easily identifiable Rolex design feature and expensive to copy.
Check the Cyclops Lens
Another way to ensure that you're not looking at a fake Rolex is to check for a cyclops lens. It magnifies the date. If the watch has one, it's more likely to be an original Rolex in front of you. While it is difficult to replicate the Cyclops lens cheaply, you should use it as a check-in conjunction with the other tips mentioned here. If all the boxes get checked, you're as likely as not, buying an original Rolex.
It is crucial to keep in mind that even if you have considered all these points, you could still end up paying big money for an apt counterfeit model. This is why it always makes the best sense to buy from a reputable Rolex watch seller. You can read more at NanaDC that will help you buy the real thing. We all know buying a genuine Rolex is about much more than purchasing an everyday timepiece, but if you only take one thing away from how to identify a fake Rolex, make it this. If there's doubt, it's not Rolex. Walk away.