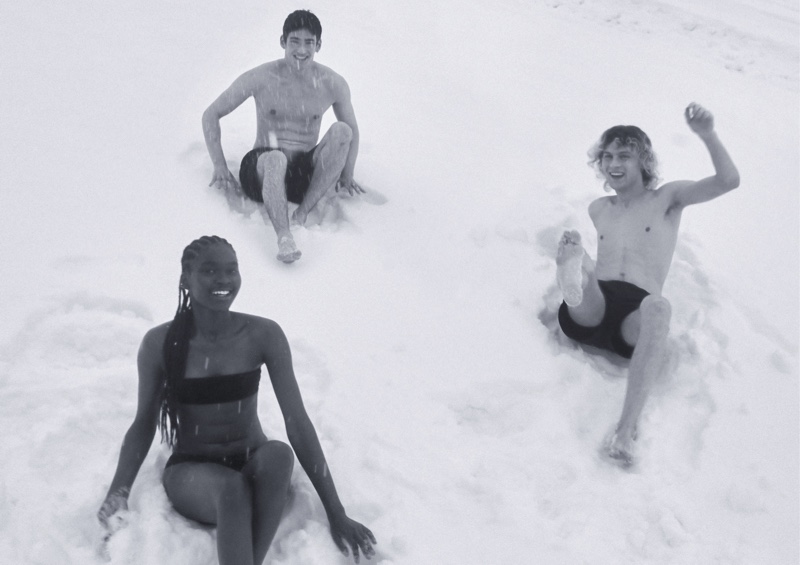 Liisa Kessler, the newly appointed Filippa K creative director, makes a powerful first impression with her debut campaign for the brand. The advertisement focuses on a swimwear capsule collection. Kessler draws inspiration for the ad from the Swedish practice of ice bathing. For the icy trip, it's off to the snowy tundra of northern Sweden.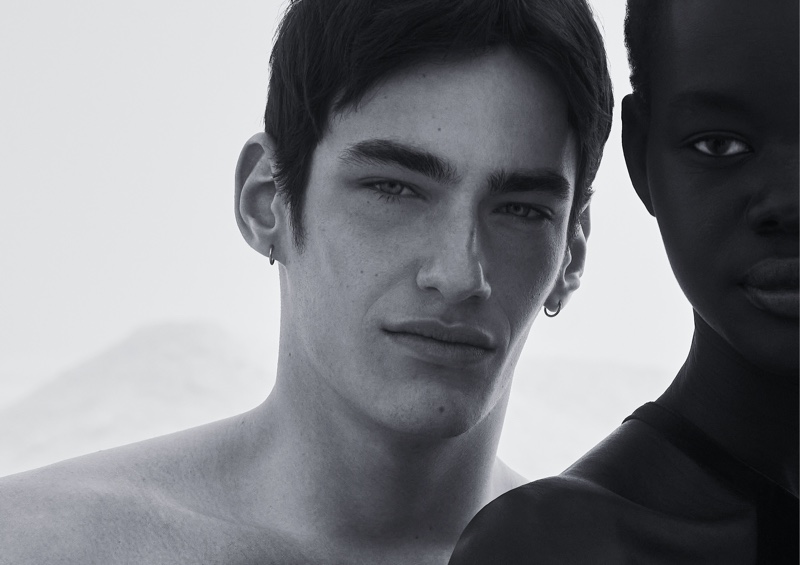 Filippa K Swimwear Capsule Campaign
Filippa K's new swimwear collection has simple shapes that pay homage to the minimalism of the 1990s. The range is environmentally friendly due to the utilization of existing upcycled and repurposed textiles. Board shorts and swim shorts in black recycled polyamide and blue recycled polyester are available for men.
Related: FILIPPA K EMBRACES A SCANDINAVIAN WINTER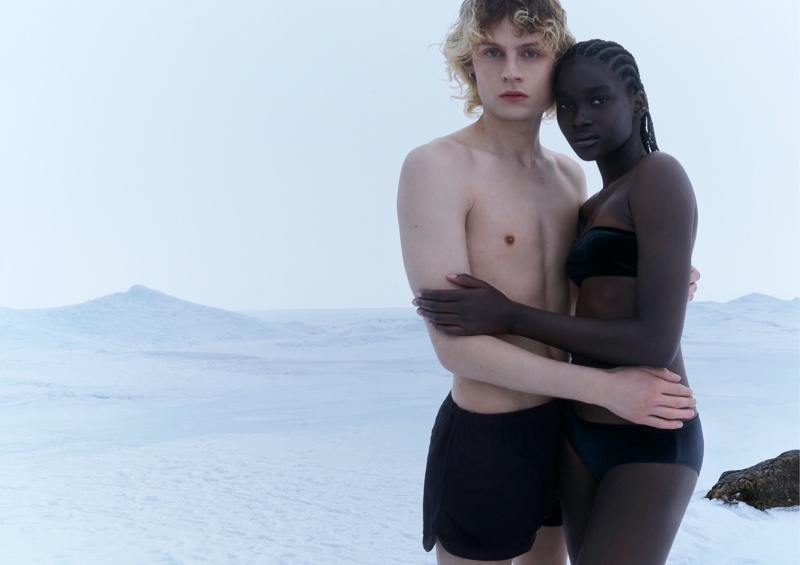 Timothy Schaumburg photographs Filippa K's swimwear capsule campaign. Schaumburg captures joyful and liberating moments through the viewpoint of Scandinavian culture. Meanwhile, the ad stars Afra Wendel Bommarco, Kuany Atem, Raphaël Cousin, Lucia Clement Wani, and Samuel Rydbacken.