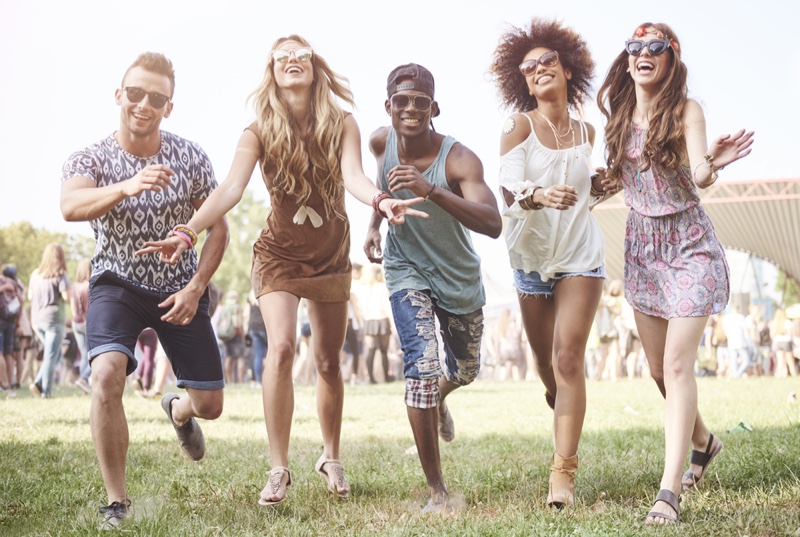 Australia is famous for its rich and varied wildlife and vast, picturesque landscapes. But the Land Down Under also has some of the hippest and liveliest festivals and parties on the planet. The Adelaide Festival celebrates different art forms like opera, visual arts, dance forms, and classical and contemporary music. The country also celebrates the Byron Bay Bluesfest, one of the most stylish music festivals that feature international headliners to serenade music lovers.
Since these festivals attract fun-loving attendees, festival-goers always make it a point to dress up in the most fashionable festival clothing in Australia. If you plan to join the next festival celebration in the country, here are several tips to look more stylish during each public party.
Footwear
Most festival-goers opt to use cowboy boots as their statement shoe. They select pairs with sleek silhouettes or covered with animal prints. It can work well with a pair of fun socks, or wear it with a pair of simple denim jeans. Aside from adding style to your overall get-up, it also protects you from the cold weather when the temperature suddenly drops at night. However, you must avoid wearing footwear with stilettos or high heels since festivals require you to stand up for a long time.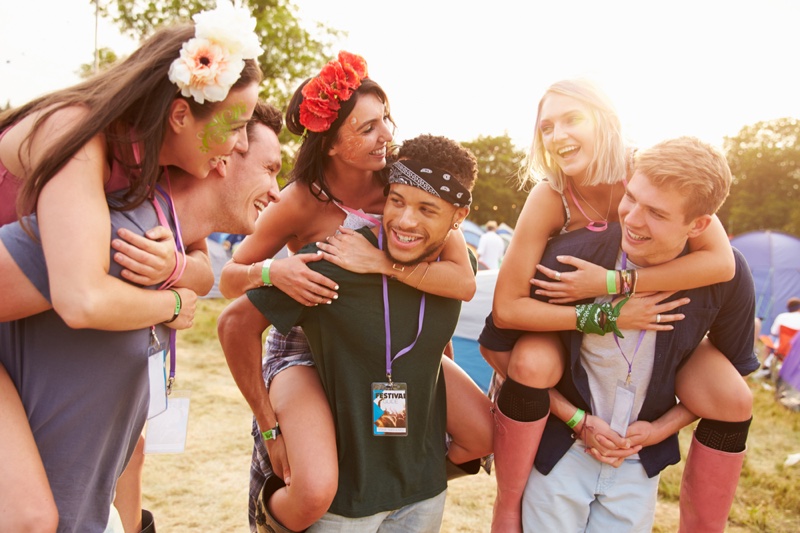 Accessories
One of the advantages of festival fashion is its leniency when it comes to the accessories that you can wear. However, make sure that the pieces that you will wear are also functional. For example, bucket hats look cute at any time of the day. But aside from looking good, it can also protect you from the harsh sun in the morning and the cold wind at night.
Meanwhile, stay away from pieces that will pinch, pull, or tug your body since it will make you feel uncomfortable during the event. Go for something that helps you stand out from the crowd but will not sacrifice your safety and well-being.
Layering
One of the most consistent trends in festival clothing in Australia is layered clothing. But this style can easily go wrong if not done correctly. Even if you put on the most expensive designer clothes, it will not look good if you cover it up with a heavy jacket to combat the cold. To prevent this, you can choose to put on some under-layers to keep your body warm. Put on chic yet lightweight clothes made of breathable fabric that you can remove when needed, especially if the weather in Australia becomes erratic.
Bags
As much as possible, leave your hands free when attending festivals in Australia. It will allow you to move conveniently. But if you need to use something to keep all your valuables during these festivals, you can choose to pack hands-free bags. Your options include belt bags, waist bags, or cross-body bags. But you need to remember that bringing oversized totes must be avoided. It can hinder you from moving freely. So, make sure that the bag that you will use is something that you can strap to your body.
Dressing up for a festival in Australia is usually fun and exciting. As long as you choose the right pieces well, you can enjoy the event without feeling uncomfortable due to the wrong choice of outfit. It will also make you look good and stand out from the crowd. So always make it a point to choose your festival get-up wisely.
Author Bio: This article was written by Theresa Garcia, a writer, blogger and social media editor at a number of fashion related sites.