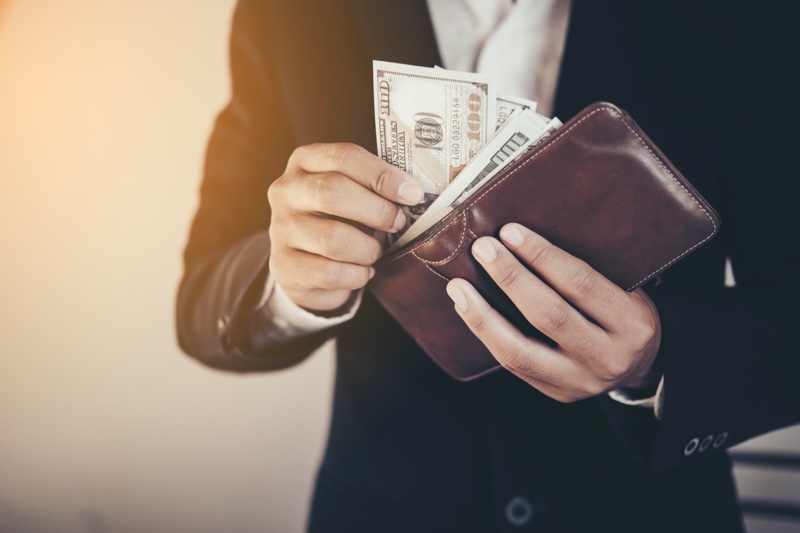 The interesting thing about wallets is that people require them of practically every age group. We are all aware of how amusing a newborn may seem when crawling around with a coin bag, carefully containing its first coin.
While at the same time, we have most likely stood in line behind an older adult who was meticulously managing their wallets and digging out the precise amount on the receipt while we were waiting in line.
The idea is that we all require wallets, regardless of our age; nonetheless, different wallets are appropriate for different generations and serve other purposes like making personalized wallets for a special occasions.
Essential Wallet Features to Consider
Before we tweak the wallet and create personalized wallets, we must be able to choose the following features so that your personalized wallets will be of the best quality:
Material
Every time you take your wallet out of your pocket, whether you are conscious of it or not, you make a statement. In particular, the material of a wallet is a characteristic that may allow you to control the statement you wish to address while making purchases. If it is the elements of elegance and style that you like to accentuate, then leather is the material of choice.
There are smooth leather wallets, of course, but there are also styles that use brushed leather. When it comes to durability, if your wallet must survive strong external effects due to your profession's nature, you may want to choose a less expensive variation made of synthetic materials rather than a more expensive variant made of a sturdy fabric such as hemp.
Color
When it comes to giving a wallet to a child for the first time, a brightly colored wallet would be an excellent choice, and you should have no problem finding an appropriate option for children. Other versions feature themes from various cartoons and superhero movies printed on their surfaces, making them suitable for both younger generations and those who do not want to leave their childhood heroes behind and thus entrust them with the responsibility of keeping their money secure.
When we think of more serious models that a businessman or a businesswoman would want, we think of leather variations in a deeper shade of brown or perhaps black, which are more appropriate for the workplace. Indeed, you do not need to be a businessperson to build your style on elegant apparel, but if you choose a classic design, you will undoubtedly give the image of someone who has refined taste.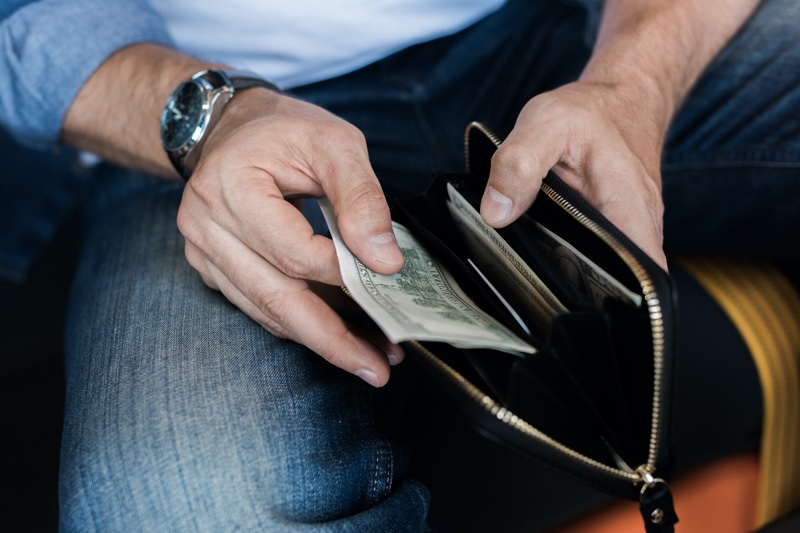 Type
It is not uncommon for people to have only one wallet that they use anytime they need to pay something. When it comes to wallets, specific models are specifically built to meet the needs of various individuals. The sort of wallet would indicate that a particular model would fulfill your needs in support of a charitable organization.
Flat or Fold
If we were to split the world into two groups based on how they handle their paper money, we could say that some fold their paper money, and others prefer to keep their paper bills as flat as possible. As a result, it should be evident why there are two primary sorts of wallets.
Aside from the fact that they are designed to keep money secure differently, we should point out that the flat wallets take up more room while the folding wallets take up less space. In addition, when it comes to folds, some models fold once, but other varieties are bifold or even trifold.
As a result, keep this in mind when selecting a model to ensure that you do not wind up with a version that you find inconvenient.
Conclusion
A wallet is not something you acquire every day, so make sure to choose correctly when making such a purchase. Hopefully, the information provided above will assist you in making an informed decision and selecting the most appropriate option for you.