All the Way–Elite Barcelona new face Jayro Castro snags the starring role in a new exclusive from photography duo Pablo Estévez and Javier Belloso. Joined by stylists Javier Lozoya and Gema Martín, Estévez and Belloso hit the studio, capturing Jayro in inspiring shots that depict a a playful wardrobe that juxtaposes statement suiting with denim essentials. / Grooming by Lola Make-up using GRAFTOBIAN. Digital assistance and retouching by Daniel Plateado. Special thanks to Monster Studio.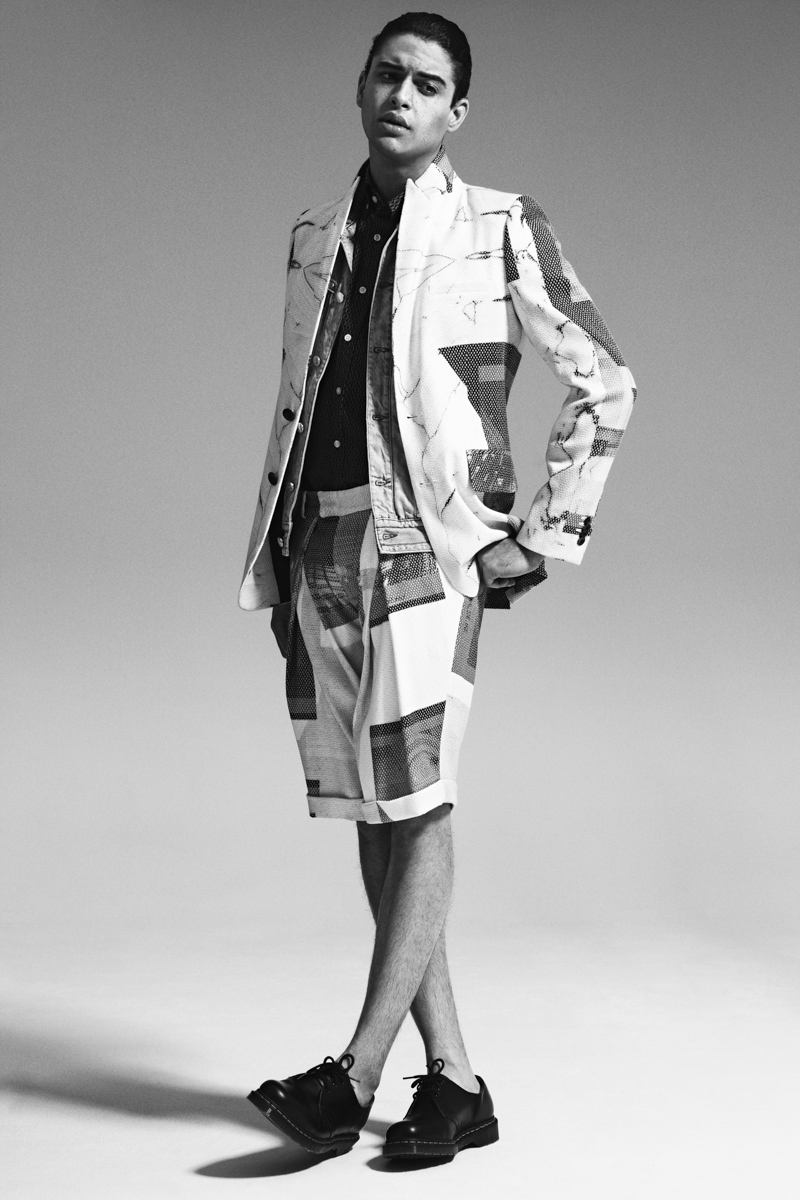 Jayro wears blazer and suiting shorts
Ana Locking
, shirt
Hoss
, vest
Just Cavalli
and
shoes
Dr Martens
.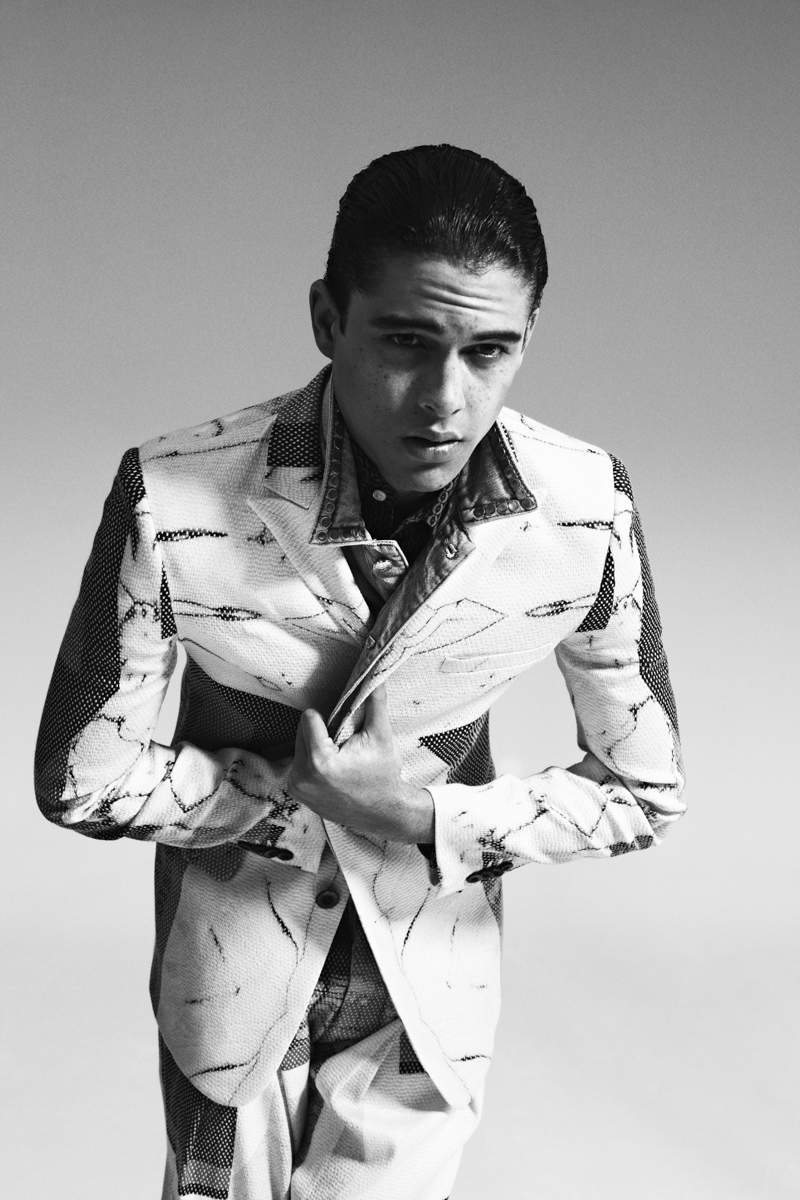 Jayro wears blazer and suiting shorts Ana Locking, shirt Hoss and vest Just Cavalli.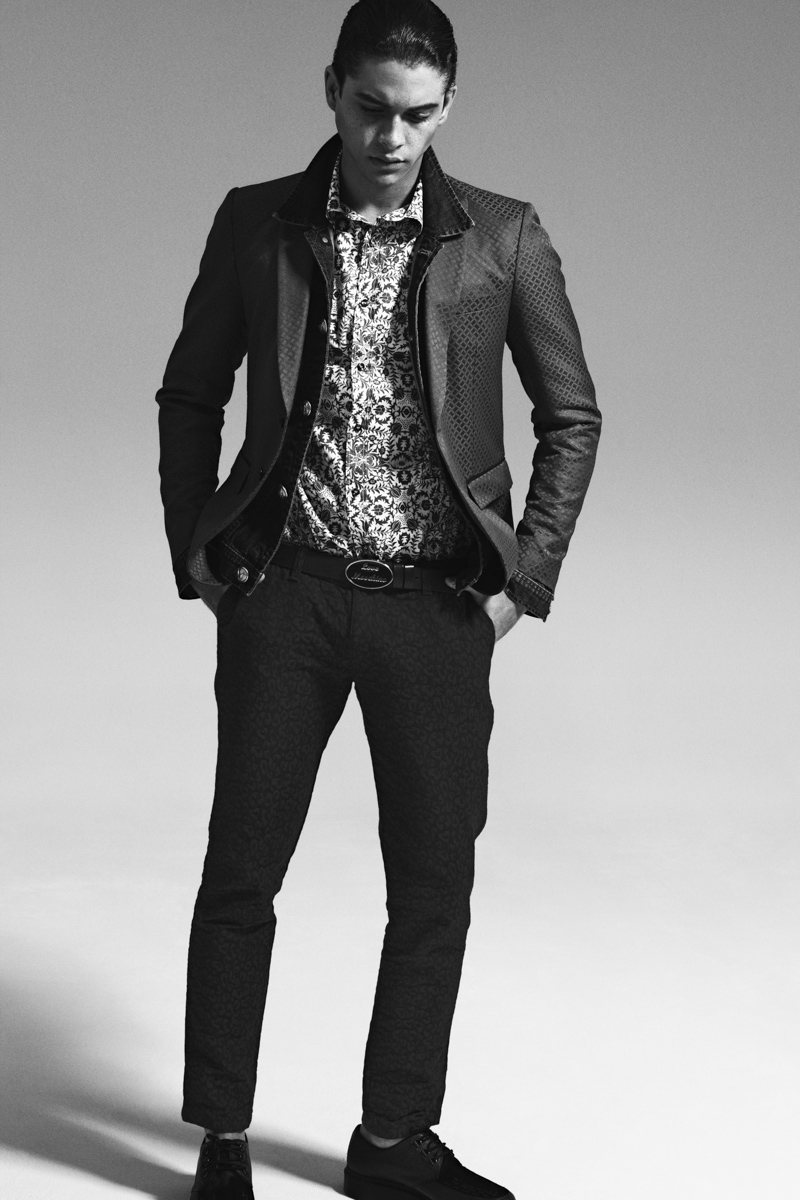 Jayro wears shirt and blazer
Just Cavalli
, belt
Love Moschino
, trousers
Hence
, shoes
Dr Martens
and
denim jacket
Philipp Plein
.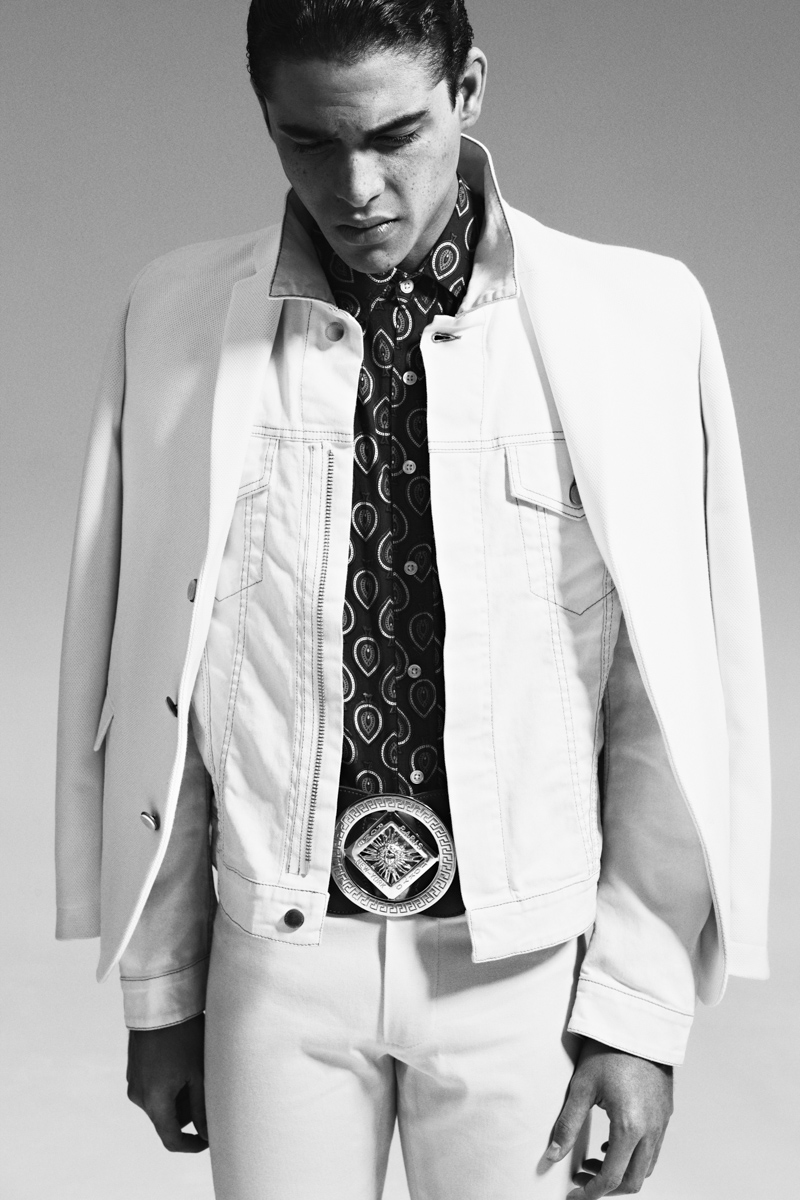 Jayro wears trousers Napoleon, shirt Hoss, blazer Adolfo Dominguez and denim jacket Diesel.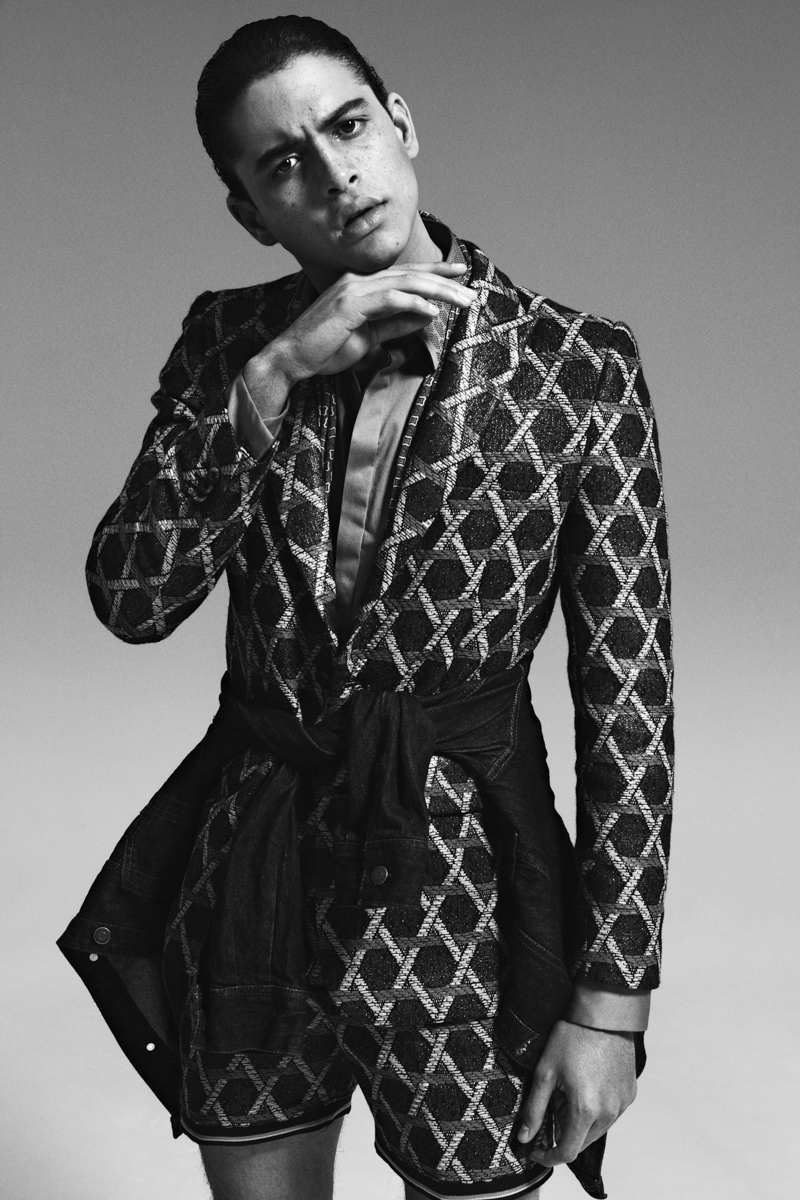 Jayro wears suit Ana Locking, shirt Just Cavalli and denim jacket Levi's.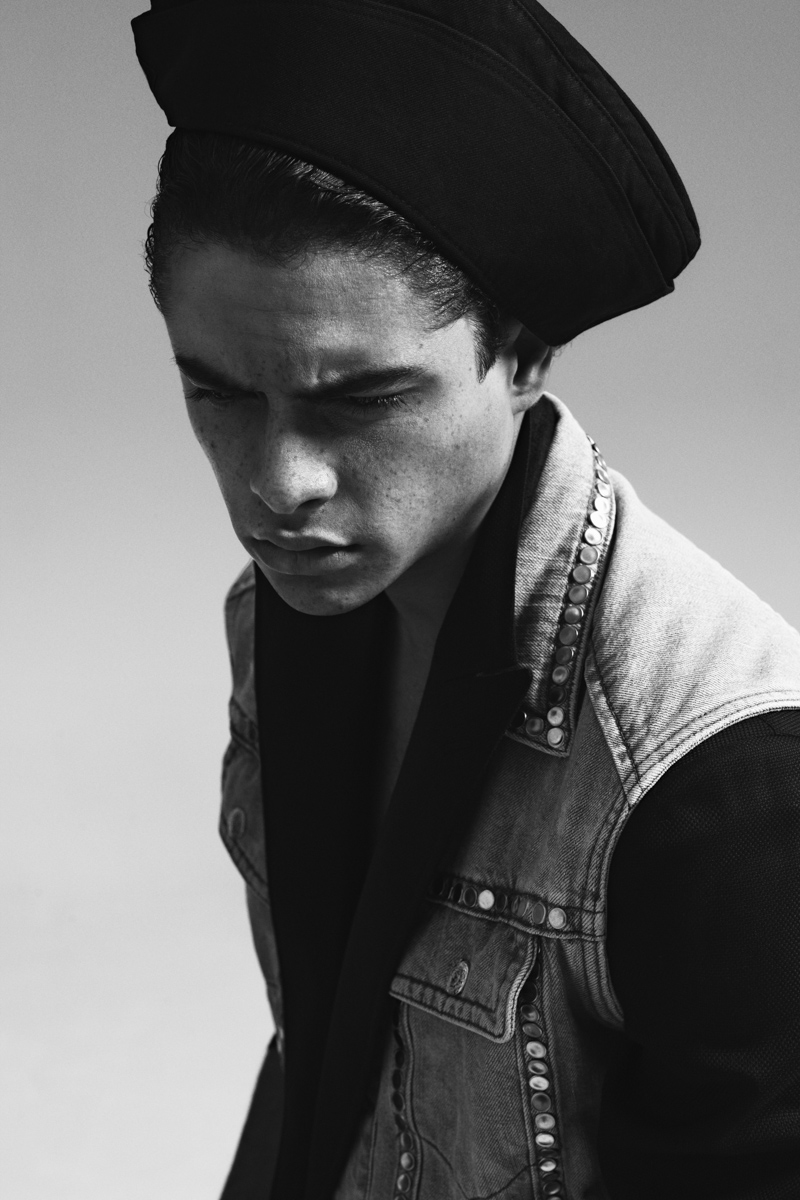 Jayro wears blazer Pal Zileri, vest Just Cavalli and hat Magpie.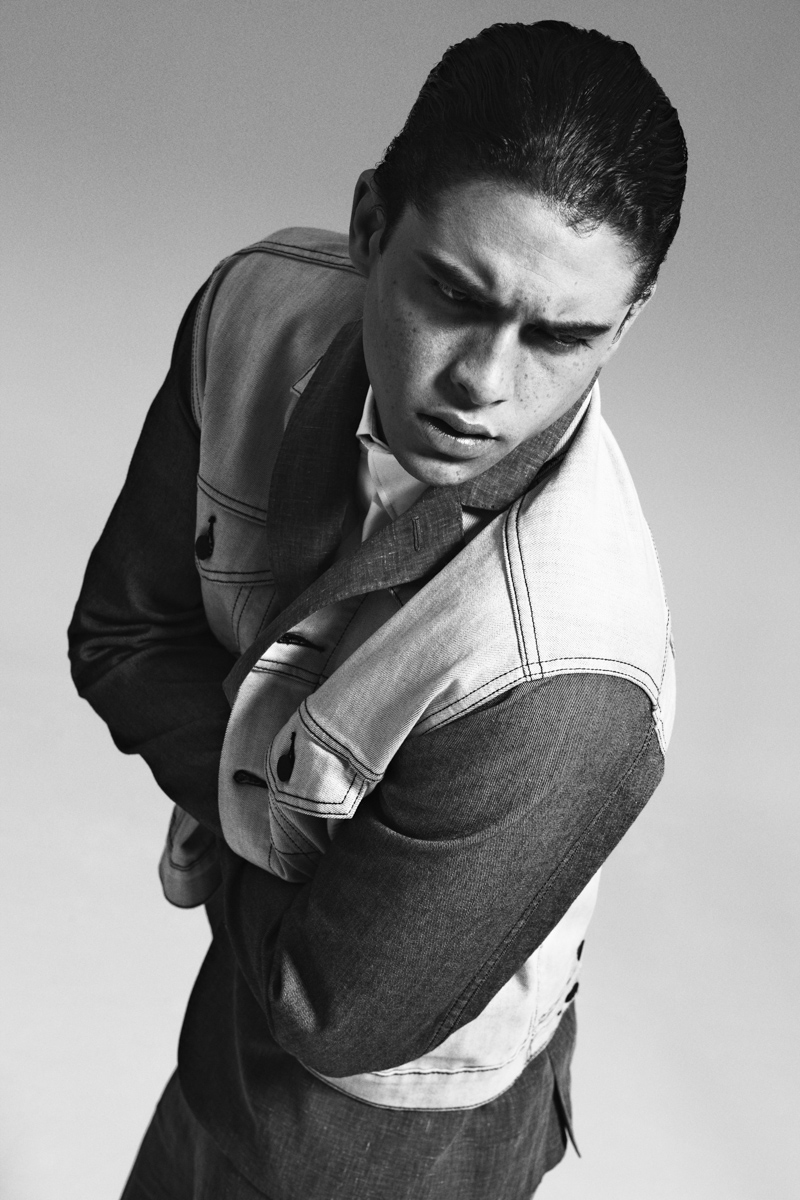 Jayro wears denim jacket Levi's Strauss, shirt and suit Pal Zileri.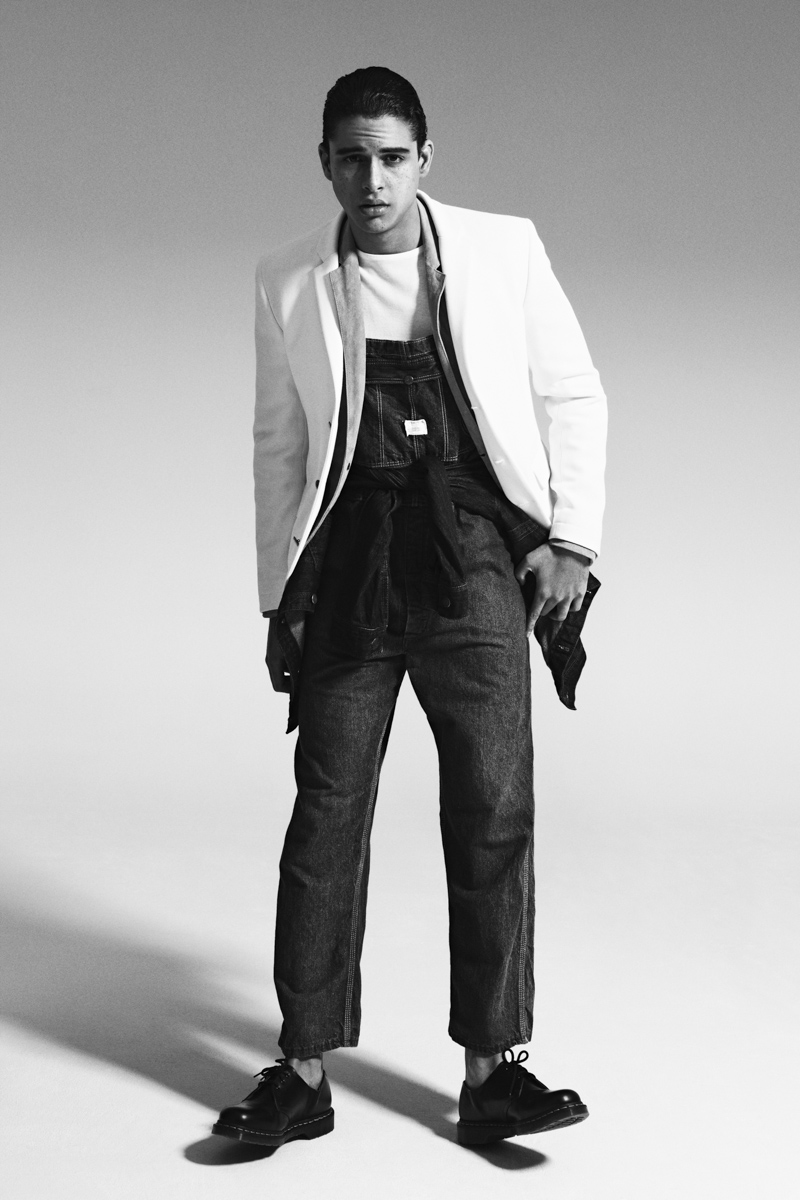 Jayro wears jumpsuit Magpie, denim jacket Moschino, t-shirt Adolfo Dominguez, suede blazer Pal Zileri, white blazer Adolfo Dominguez and shoes Dr Martens.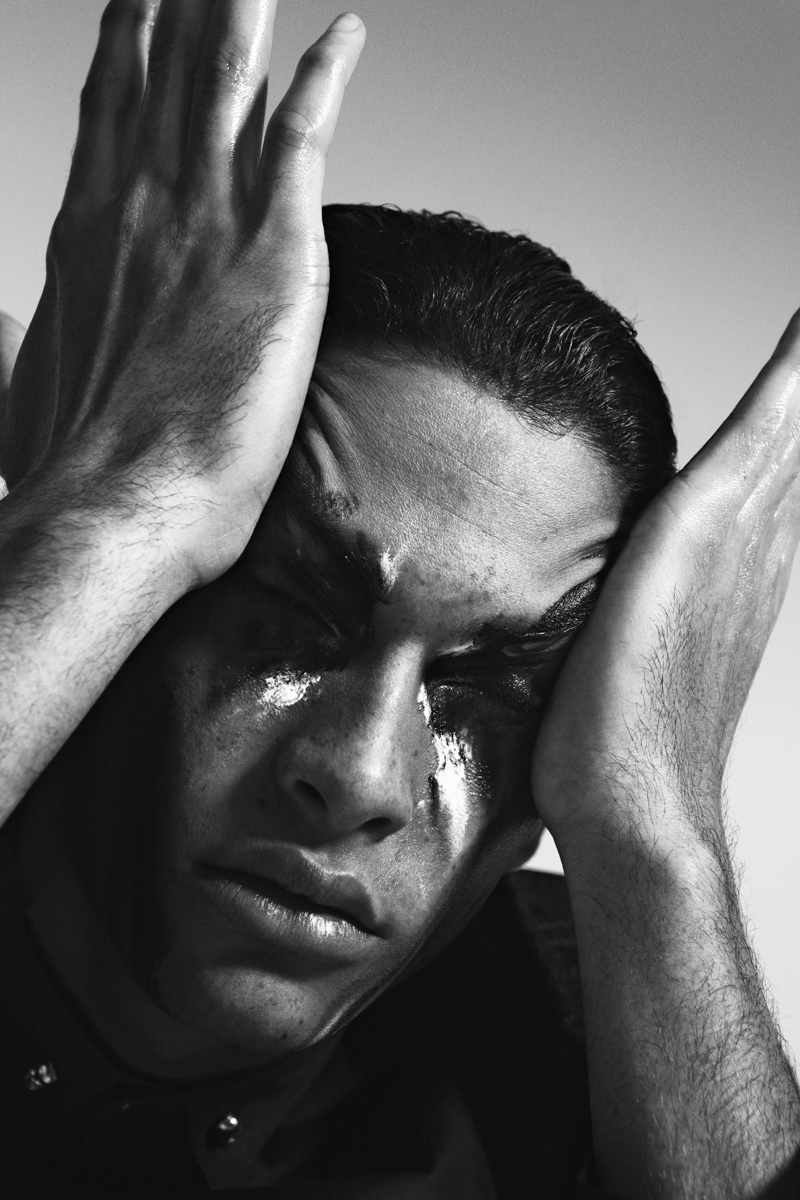 Jayro wears shirt Religion and denim jacket Just Cavalli.