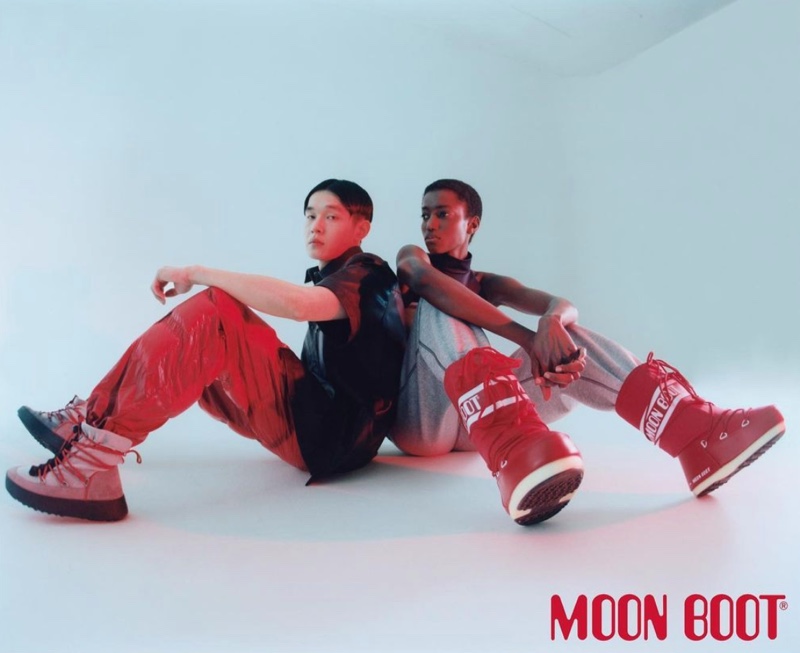 With a cult status among its ever-increasing number of devoted fans, Moon Boot is more than just a winter fashion made in Italy. Over its half-a-century-long existence, people have tried to describe Moon Boots with many adjectives. Some called it an icon, a phenomenon, a legend, and many other terms. The more people got enthralled by its snug, remarkable, and practical design, the more pressing was the need to articulate it in words.
While the search goes on, we can proclaim Moon Boot to be more than just trendy footwear made in Italy. Perhaps, it would be more justified to its cult followers if we rather call it a lifestyle. You see, it's a pair of boots that offers a perfect synergy of functionality and fashion, practical winter footwear with an unbelievable story to tell. So, today, please allow us to introduce you to the legendary tales of Moon Boots – a fashionable winter boot made in Italy.
A Giant Leap for Mankind
It was the year 1969 when humanity finally managed to set its foot on the fascinating surface of the moon. The three astronauts who bravely traveled through space were wearing all sorts of protective gears, the most fashionable of which was their pairs of boots.
As the legend goes, the beauty lies in the eyes of the bearer. So, when everyone was enthralled by witnessing the moon landing on live TV, visionary designer Giancarlo Zanatta quickly spotted the charming boots the history makers were wearing. He pulled out his drawing boards and got busy translating the delightful, comfy design into a practical yet fashionable boot. The Moon Boot was born.
Since then, the fabulous Italian design and the superior quality of Moon Boots have allured many fashion enthusiasts worldwide. Quick to embrace the latest trends and expertly combine them in their iconic shapes, Moon Boots remain the trendiest winter footwear pairs even today. It's amazing how a giant leap in the scientific world also ensued a giant leap in winter fashion.
Moon Boots in the 21st Century
Noticing how the lifestyle has changed at the turn of the year, Moon Boot started to rethink their design philosophy as part of the Made in Italy tradition. Since then, they have incorporated many technical materials, played with shearling and colors, and introduced many fashionable designs to set the latest trends. Even so, the unrivaled functionality with enhanced protection and secured lacing has remained pretty much the same throughout their incredible journey.
Today, Moon Boot is even more accessible than ever. Thanks to their resourceful, well-designed online store at moonboot.com, you can now scroll through all the different options and choose your favorite pair from the comfort of your home. You can also get your boots delivered to your doorstep while enjoying their unrivaled customer service and flexible return policies. So, why not check out the latest collections at moonboot.com now!