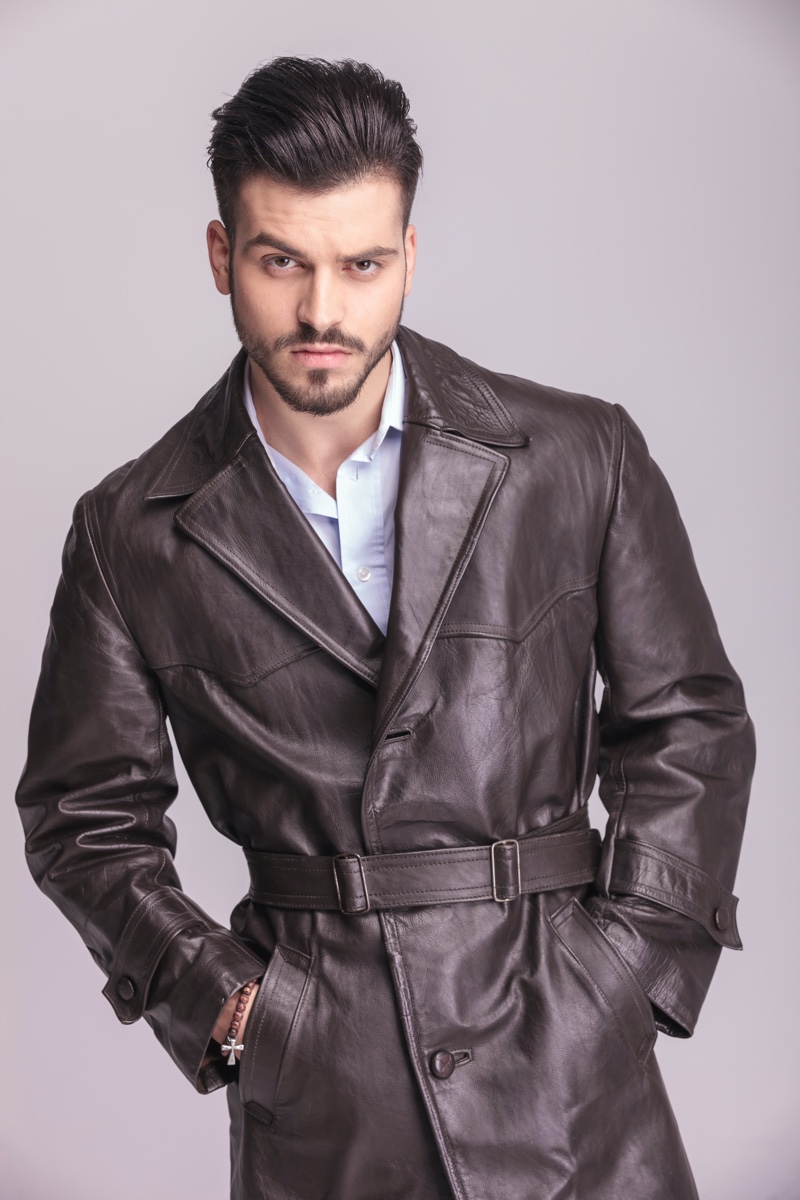 It's almost that time of year. The time where grocery stores start stocking shelves with Halloween candy and department stores switch from shorts to scarves. It's also time to check out your wardrobe. Are you still hanging onto outdated looks? Maybe it's time to let go of a few raggedy pieces and replace them with new cute sweaters your girlfriend will want to steal because it smells like you. Or to add something from the Gucci fall collection to impress someone new. Here are the fashion essentials you'll want to get this fall.
Sweater Vests
This preppy waistcoat is making a comeback in all its glory. Colorful, bright patterns and new unique styles are making this popular to wear with or without a shirt underneath. Cowl style necklines add to this trend and this year, a sweater vest is a must-have item for any man's wardrobe. You'll start seeing these fashionable looks in stores very soon.
Leather Coats
Just like the basic white t-shirt is a men's fashion staple, a solid leather coat also belongs in every man's closet. This fashion trend is classic, with a twist. Think trench coat, combined with unique tailoring, and add in some leather, and you have a recipe for fashion success. There are even vegan leathers that have the same look and feel as the real thing. Fashion in 2021 just got more exciting with leather coats.
Varsity Jackets
Get a blast from your high school past with a new take on the classic look of a varsity jacket. You don't need to be the star football player to sport this trending look. If a leather coat isn't your thing, why not add a varsity jacket instead? They add color and texture to almost any fall look. With unique patterns and different cuts, add your favorite letter and rock this style.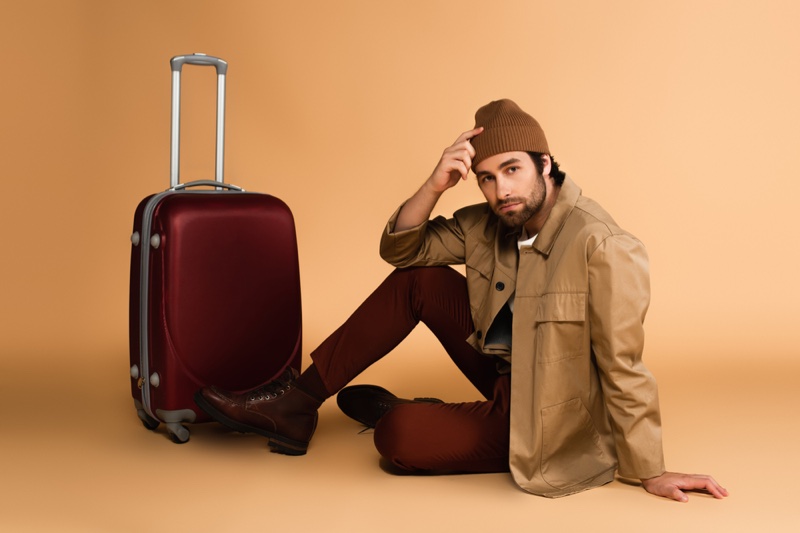 Tan Colors
The color of the desert is on trend this year. With sandy colored shoes, coats, slacks, and sweaters, you can easily create a monochrome outfit that would be runway worthy. Tan in different shades adds intrigue and makes these looks more accessible and easy to coordinate. If you're wondering what goes with tan, the answer is: more tan.
Turtleneck
Whether you want something ribbed or smooth, or solid color or patterned, your closet needs a turtleneck. With the other trending essentials, this fall fashion trend is making a comeback in a fabulous way. There are so many ways to wear it. Throw it under your favorite coat or blazer. Wear it with jeans or baggy slacks. Wear bold colors to make an even bigger statement. Dust off your old ones, and grab a few new ones.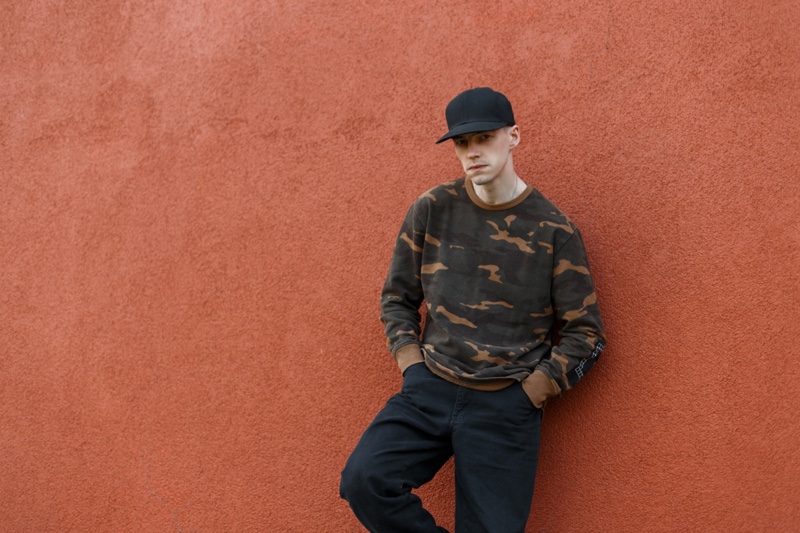 Loose Pants
Goodbye skinny pants and hello comfort. Tailored, loose fitting pants are in. These dress pants aren't like the sagging loose pants of the 90's. These fit in the waist and run free in the legs. Wear them to work, on a date, or when you're out on the town. They come in basic black, tan, blue, and white, and even some bright color options. Dress them up or dress them down. You won't be disappointed to add these to your fall fashion essentials.
Jewelry
Thanks to famous men in music and sports, jewelry has remained a staple in men's fashion for decades. However, the average man may have seen shiny necklaces and earrings fade into the background in recent year. This fall, it's time to bring out that earring and those necklaces that you once loved. Layer them over a turtleneck and walk with confidence. Jewelry will always be a men's fashion essential. Pick up some trending pieces this year including pearls.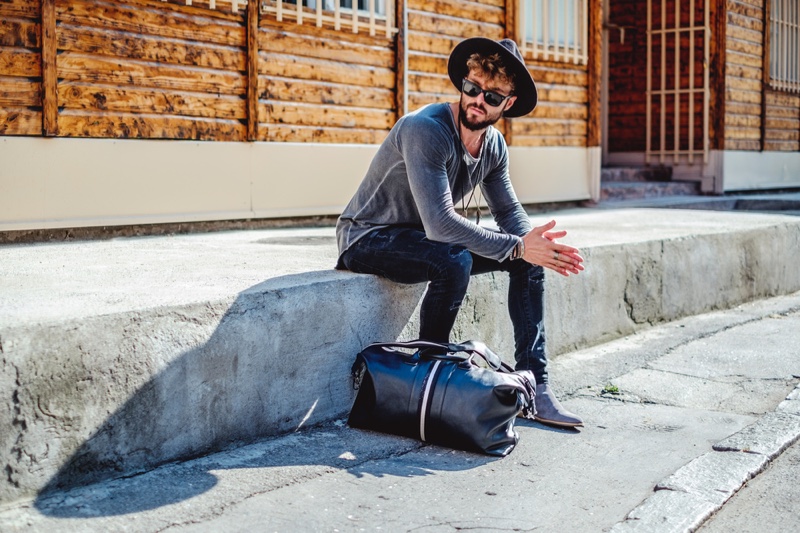 Man Bags
Over the years, the size of the approved men's bag has evolved. There was the large messenger bag, then backpacks, and now men's bags have gone small. The truth is that the average man has no need to anything so large. They simply need a place for their wallet, keys, and maybe a few small essentials. A bag is a practical fashion accessory that never really goes out of style. While trends may change, choose a few bags for different needs. If you need something to hold extra work, pick a bag large enough for that and your essentials.