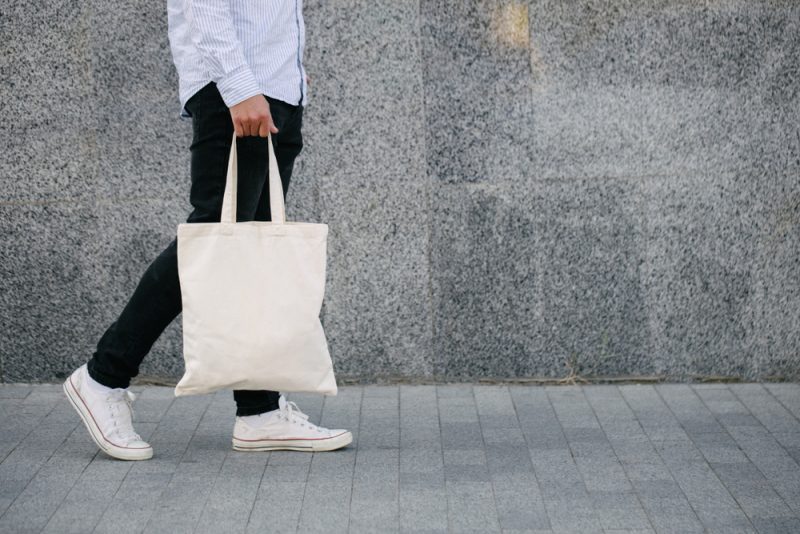 The history of tote bags can be traced back to the 1800s. The word tote translates into "to carry" and fits right to its objective. From edibles to personal belongings, people have used tote bags for carrying all the possible tangibles.
As for something commonly used, it may appear strange that a tote bag carries an in-depth history and a proper thought process. Below, we share some exciting facts about tote bags that you may have never heard of before.
History of tote bags
In the 1980s, a US brand named L.L.BEAN turned a tote bag into "Ice Bag," meaning to carry ice in bulk. It was then that people adopted the idea of using a tote bag for multiple purposes. The same brand in the 1960s transitioned a tote bag into a canvas, which meant that these could be personalized as per brands and different ideas.
Many of the tote bags that we use today are made of polypropylene. Owing to its durability and reliability, manufacturers started using polypropylene in everything for commercial use, from carpeting to even laboratory tools. Tote bags made of this material are primarily used for promotions. It is easy for brands to customize the material considering that they are easy to dye, cost-effective, and flexible.
Environmental-friendly
While plastic bags are usually destined to be trashed after a single-use, tote bags can be reused several times. If only 25% of Americans make a shift to using tote bags, they would see a significant reduction in the overall production of plastic bags. It is estimated that about 2.5 billion bags a year could be saved. However, tote bags will prove to be sustainable if only they are used repetitively. Resources employed in manufacturing a tote bag are more than that in a plastic bag. This makes a tote bag an investment that will only pay off if used several times.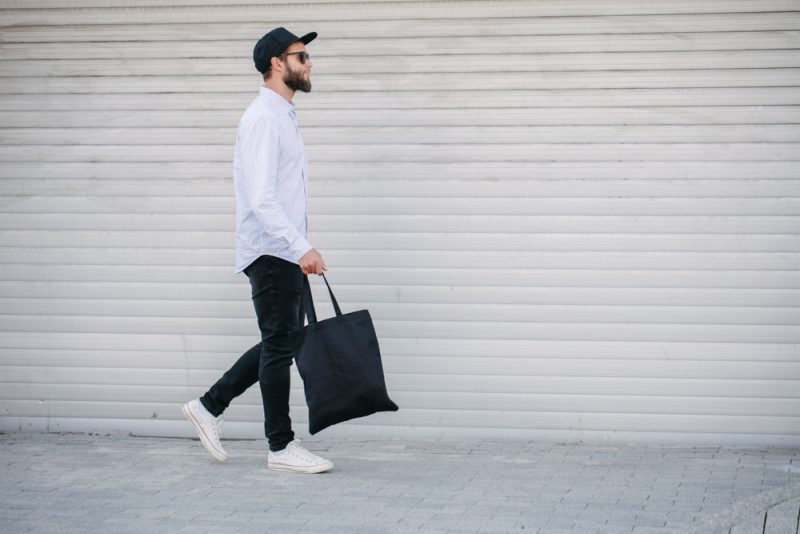 Tote Bags Materials
Depending on your preferences, there are different fabrics for tote bags that you can choose from. This comes in handy when you are a retailer and want to advertise your product/service through promotional totes. Polypropylene, cotton, polyester, canvas, nylon, jute, PVC, and polyurethane are some of the most popular materials used for producing tote bags. Tote bags are surprisingly more durable then they look. A well-made tote bag can be jam-stuffed with staple goods, piles of library books, or even a couple of bowling balls without tearing.
Fashion Accessory
Tote bags are not just for packing groceries or keeping towels for beaches. They are being used as a fashion accessory for a long time. Many world-renowned fashion brands have jumped on the bandwagon of coming up with their line of tote bags. Its versatility makes it a popular handbag option, particularly for casual and informal settings. Individuals can use plain tote bags to exhibit their uniqueness of personality. People can even use plain canvas to print moving quotes or pictures that they can relate to. Totes can make a personal fashion accessory.
The tote is not just for Women
A briefcase that first made its place by replacing backpacks and messenger bags is now itself being replaced by tote bags. Men have a lot to carry, and unfortunately, not everything can be accommodated in their pockets. What was once attributed to women is now being openly embraced by men too. Distancing from pricey designer handbags, women have gravitated towards the convenient and cheap tote. For similar reasons, men are welcoming the tote's diverse appeal.
Cellphone, keys, headphones, wallet, gum, subway pass – it is all a lot and men are searching for a large enough space to stash them. The feasibility, useful structure, and appeal for both genders of the tote have opened a spectrum of acceptance for men to use these bags. Brands like Filson and Herschel appear to be driving this trend, with patterns that may address to masculine taste.
Whether people use it as a fashion accessory or as a reusable bag for shopping, tote bags can prove to be a great ally. They work as a practical accessory to let one carry their daily essentials without having to worry about wear and tear.