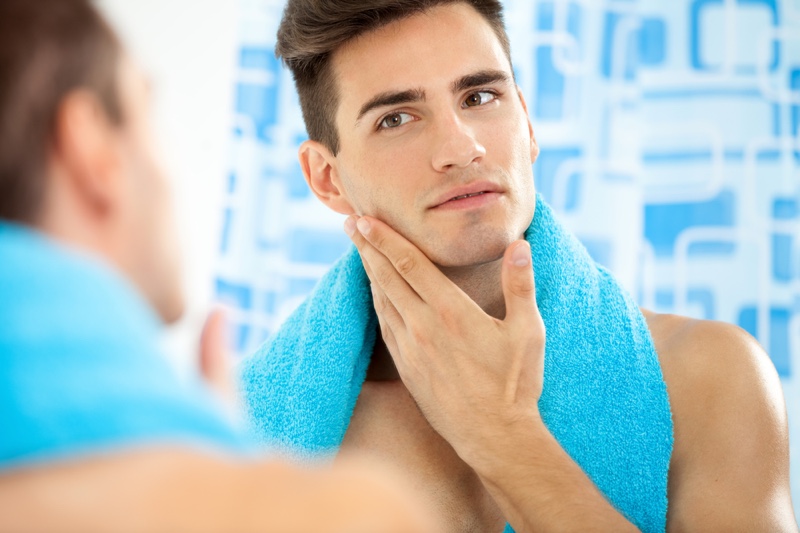 We as men tend to be a bit more negligent to our exterior than women are. I'm not sure if it's a social construct or if it's the testosterone, but we tend to focus less on grooming and useless beauty products than the ladies. Still, this isn't true across the board–there are men who are very meticulous with their appearance but if we are talking about the average guy the argument stands.
The question that we need to ask ourselves is "Do we need to change this?" Well, the answer is "Yes – to some extent."
Face it – skin care is not only for women
Skincare specialists at Skin Apeel say that men should not feel embarrassed about taking care of their appearance, and just like women, they should create a workable and regular skincare routine that allows them to retain youthful and fresh-looking skin. When men discuss facial skin care they mostly talk about shaving equipment, aftershave and the farthest most of us go is washing our face regularly, with regular everyday soap.
Compared to the female skin, the only advantage men have is the fact that we shave regularly, so the excess dead skin cells from our cheeks and our chins are removed more often. Still, our routines and jobs tend to keep our skin under more pressure. Sweat, dirt, grease, smoke, long exposure to sunlight are just some of the things that can impact the health of our skin.
Men, meet your face's best friend–the Dead Sea
Most men will search for a single product that can help them keep their face skin healthy when they run into skin problems. Let's talk about dead sea mud mask benefits that you can expect to see when you start using it. It is perfect for invigorating dehydrated skin and fighting wrinkles that started to appear. This kind of mask can help you manage future wrinkles as well and keep your skin clean, smooth and healthy.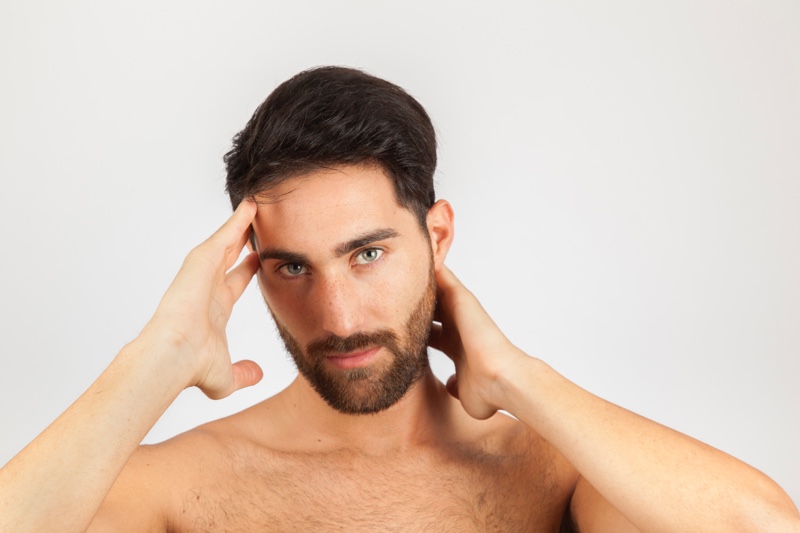 Relax with a manly mud mask to clear imperfections
While we tend to view this kind of thing like an unnecessary bother applying and relaxing with a mud mask is quite pleasant. It doesn't take too much work, involves no pain and is completely natural. Sure, you guy friends might tease you a bit, but your female friends will love your face skin.
See what others have to say about the products you plan on using
Of course, as with all beauty products, you need to know that it works otherwise what's the point of wasting all that time. You can check out dead sea mud mask for more details on premierdeadsea-europe.com reviews section. You will find testimonials from guys who used it and their experience with the product.
If you are still not convinced, you can also check out premier dead sea reviews on Style Vanity for an unbiased impression of the product.
Establish a routine and stick to it
As with all products that are focused on skin care, you need to include it in your daily routine for it to have the effect it was designed to have. The same goes for the dead sea mud mask. Once you purchase the product think about when you are going to use it, come up with a routine and don't skip it on account of laziness. That would be the equivalent of throwing your money away. The product isn't difficult to apply, the amount of time it takes to become effective isn't too long, and the skin feels great after the mask comes off. Still, not using it regularly will mitigate some of the long-term results that it was designed to have so why not get all the bang for your buck and look good while doing it?
Sure, old age adds character to a man's appearance, and as we get older, we tend to care less and less about it. Still, modern lifestyle includes a lot of stress, unhealthy foods, less water intake than we need and all that contributes to us looking older than we are. Why would you allow yourself to look forty in your thirties? Focus on skincare, and with little effort, you will remain to look youthful without any nasty blackheads or wrinkles that needn't be there. Don't let social pressure make you grow older faster.