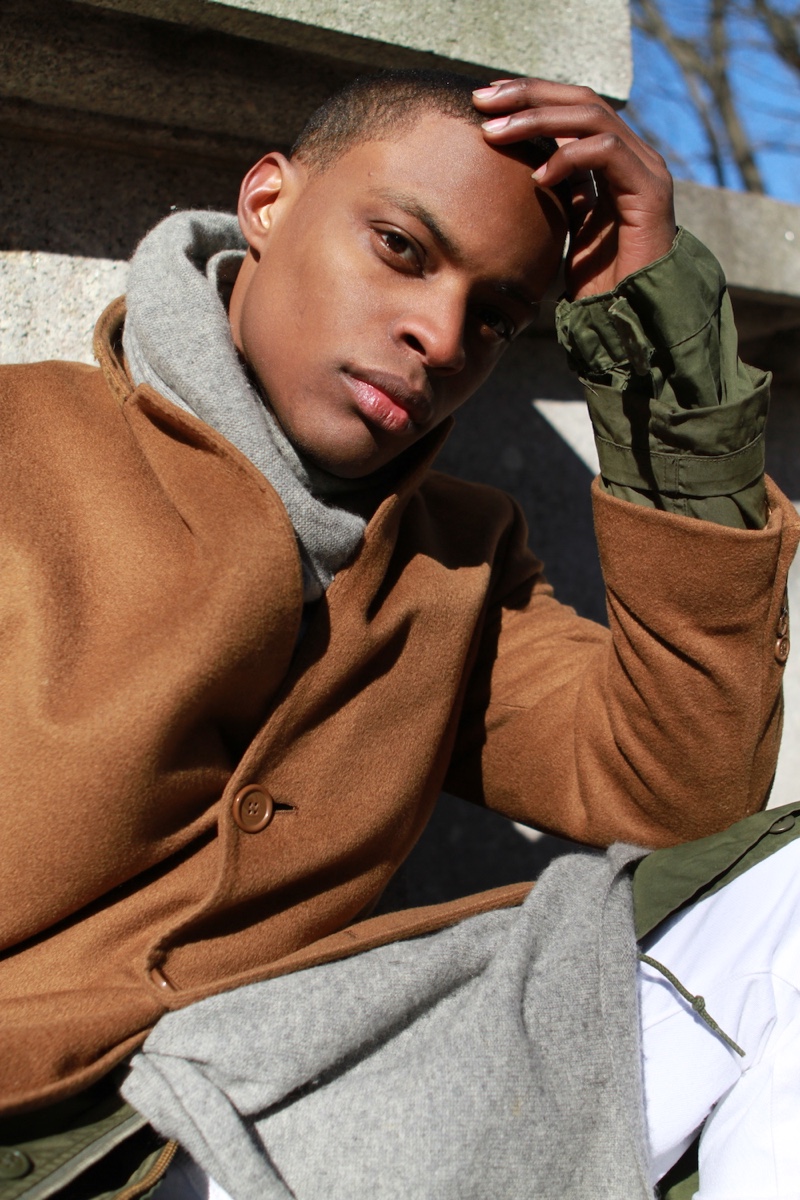 Liam Daniels (Next) makes his Fashionisto debut with a new exclusive lensed by photographer Oscar Correcher. Donavan Powell styles the American model. The son of Lee Daniels, Liam is no stranger to show business. At the age of 22-years-old, Daniels is enthusiastic about life as a fashion model. He shares, I knew I was different than the traditional kid once I got to high school. So when I got the opportunity to model at 17, I was ecstatic. Daniels continues, Coming from where I am from, I knew the opportunity would allow me to show my creative talent to through a different lens.
Moving on to the subject of style, Daniels explains, I have always found clothes as an outlet to express myself. Whether it be the super short shorts that I use to wear in soccer or a custom one-of-one leather jacket I had made for the Grammy's afterparty. Clothes are just another way for me to express my mood. Asked about his favorite brands, he offers, As a native New Yorker, I have a lot of friends that have brands of their own. So I like to support those who I started with like Akingsny and Oneofone Studios. But the more traditional brands I use to style my wardrobe are Rag & Bone, Yeezy, POLO, Helmut Lang, and Coach.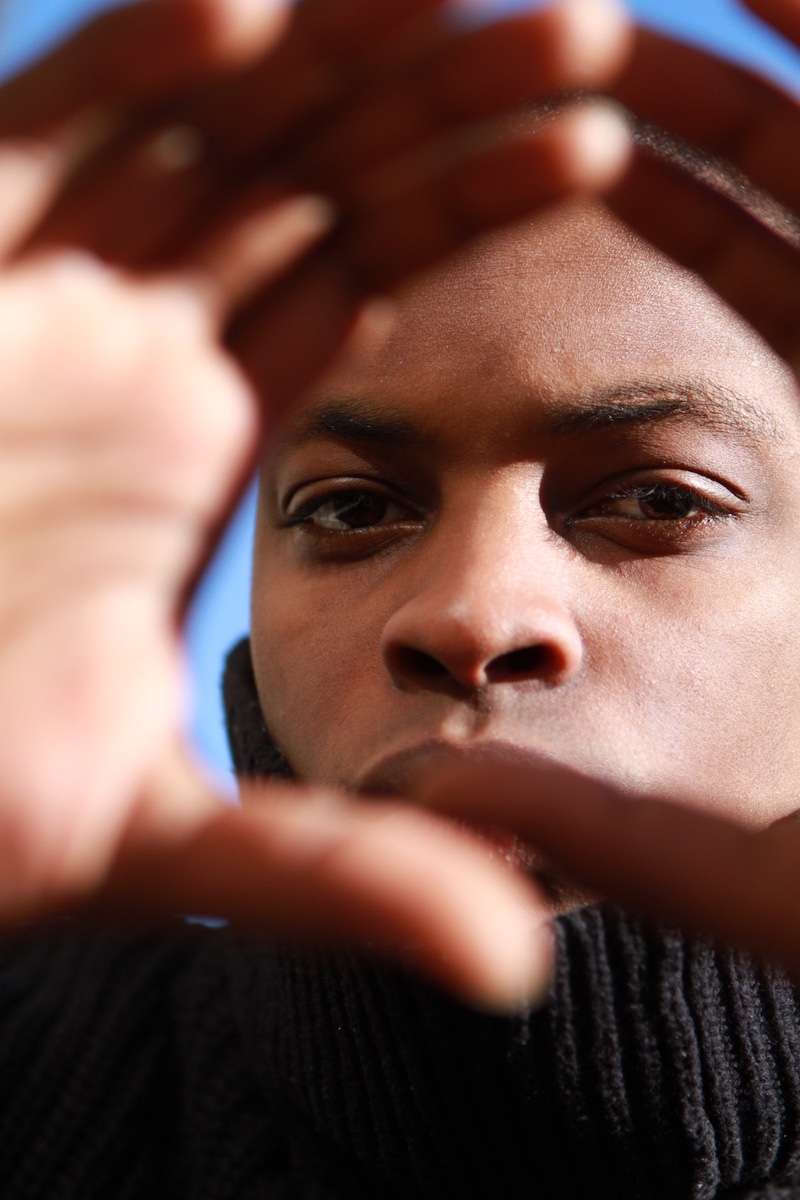 What do you see for yourself in the future?
At the moment beside modeling, I love to curate events and shoots. In the future, I want to be on the cover of 30for30 as a model and as one of the best producers in the field I choose.
What's it like modeling?
It's a blessing. Simple. Some people believe we just get photos taken of us but there is a lot behind the scenes that goes into taking care of oneself.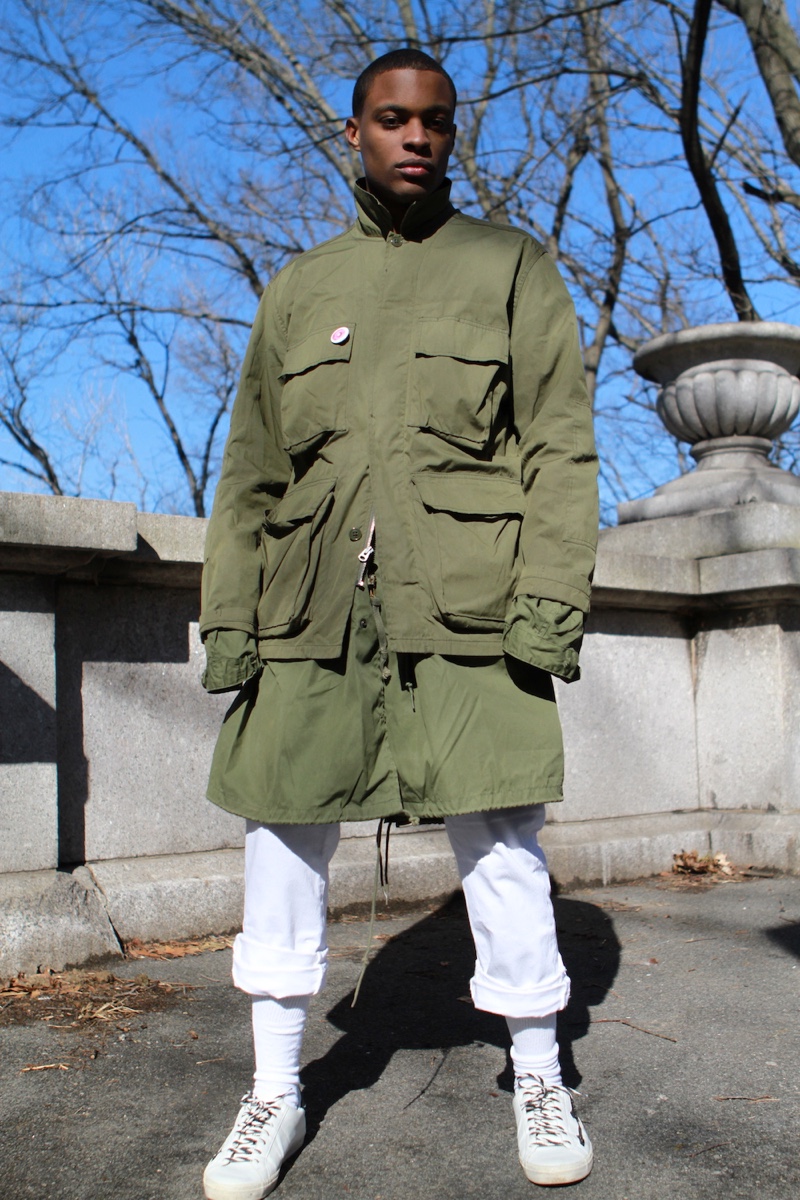 What's your father's opinion on you modeling?
My fathers are both creatives. I have two fathers that know the industry very well. I am blessed to have them both because I can always go to them for personal support and advice.
What are some of your interests outside fashion?
I have a self-started brand called Cliqup which has worked on different projects but pushes to be an event production company. Most recently, the brand has worked with Ted Park on the production for his "NO NO" video. As well as curate our own NYFW afterparty.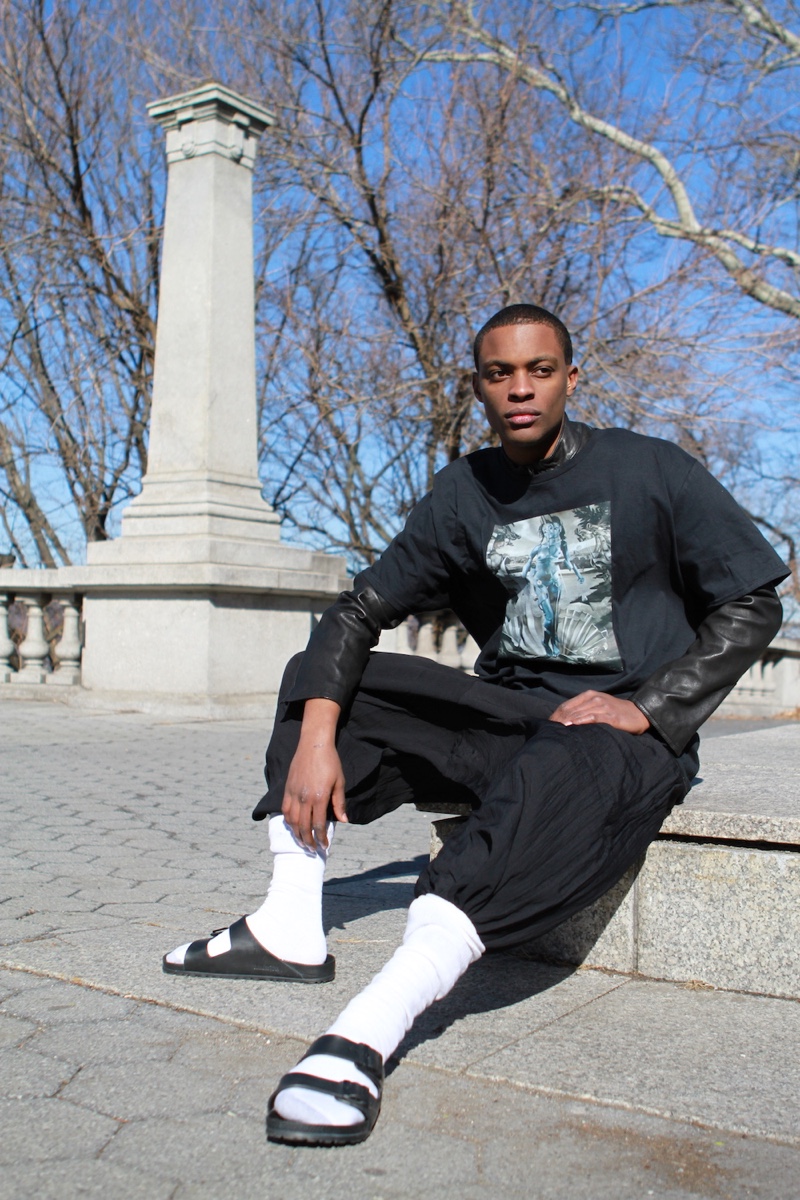 What are your thoughts on social media?
I am thankful for what it has done for the culture. It has made the industry think twice about some of their rather backward methods of choosing models only based on measurements. But it has also allowed for people who have a huge following to get jobs that would normally go to their more qualified/experienced counterparts. In the end, who am I to judge. I like to see all my peoples thrive and so I just put my head down and work and let that speak for me.