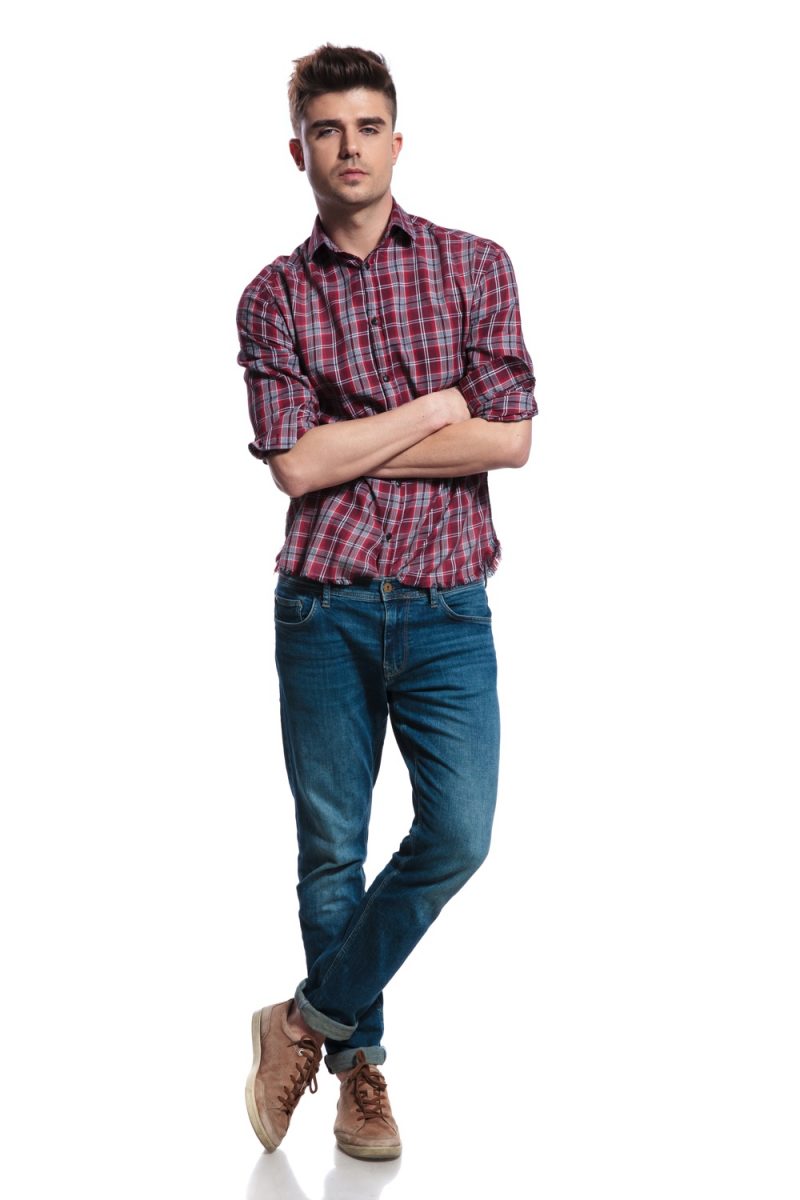 Denim has been a popular fashion choice for decades now. There hasn't been a time since the material first turned into clothing where it hasn't been popular in one way or another. While some denim items certainly had their place in history, others have stood the test of time. 
While there have been some crazy designs and jeans with too many fake diamonds stuck to them, some styles and trends have adapted and evolved. These are the top denim trends you should get involved in right now.
Rolled Jeans
Rolling your jeans has often been associated with just not wanting to get them wet. However, rolling chinos have been a thing for a few years now, and rolling your jeans not only adds a different dimension to your look but can make jeans an item for warmer weather too.
Pair your rolled jeans with a simple t-shirt and sneakers, and you have a very relaxed look that can turn into smart-casual just by adding a blazer. It's a straightforward change that can transform your outfit.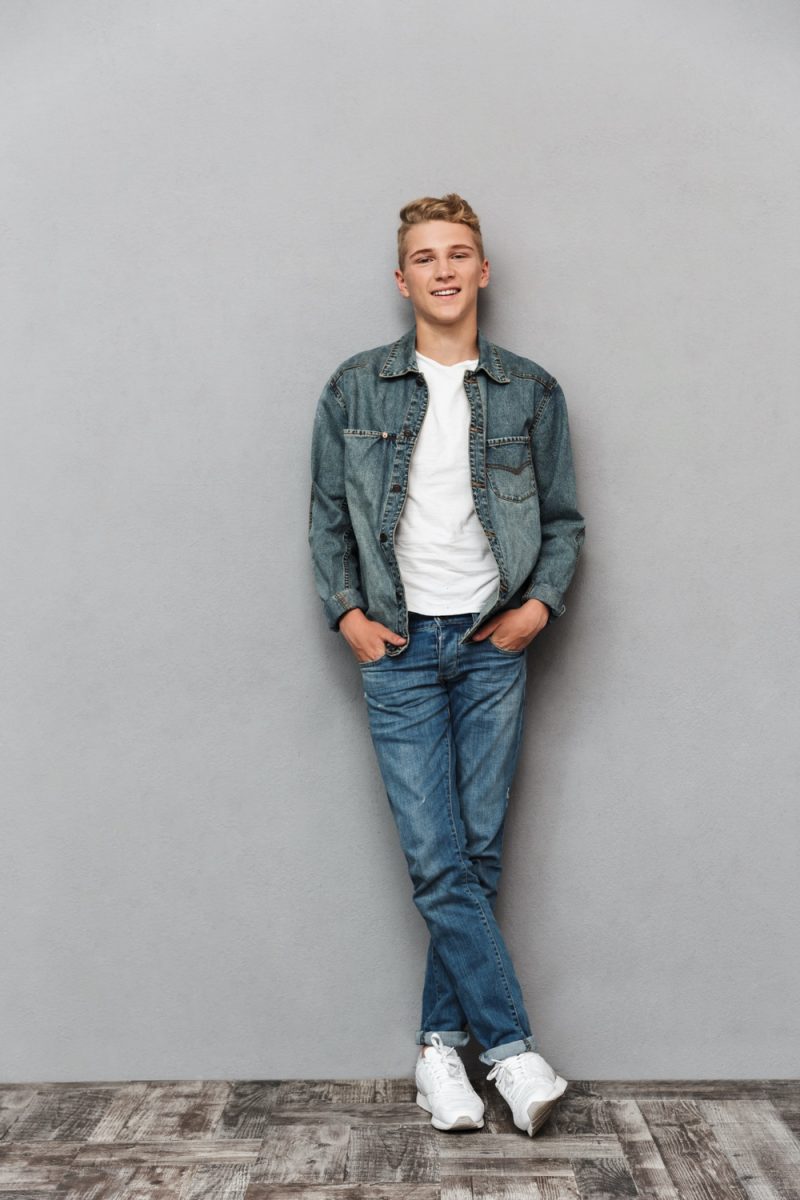 Workwear
Denim work jackets and dungarees have been commonplace in factories and farms for decades but haven't entirely made their way into the mainstream until recently. They are also much easier to pull off than you might think.
A denim workwear jacket goes perfectly with a pair of grey or blue shorts, while a pair of dungarees don't need anything more than a white tee. They are easy to style, comfortable, and great for Winter and the colder months.
Blue is Back
Blue denim was all the rage in the '90s and early 2000s and slowly faded into the background as grey and black took over. However, blue denim has made a comeback and should find its way back into your wardrobe.
While styling blue jeans is a somewhat personal choice, matching them with a simple white t-shirt and a khaki or beige jacket for Winter is easy and stylish no matter where you go.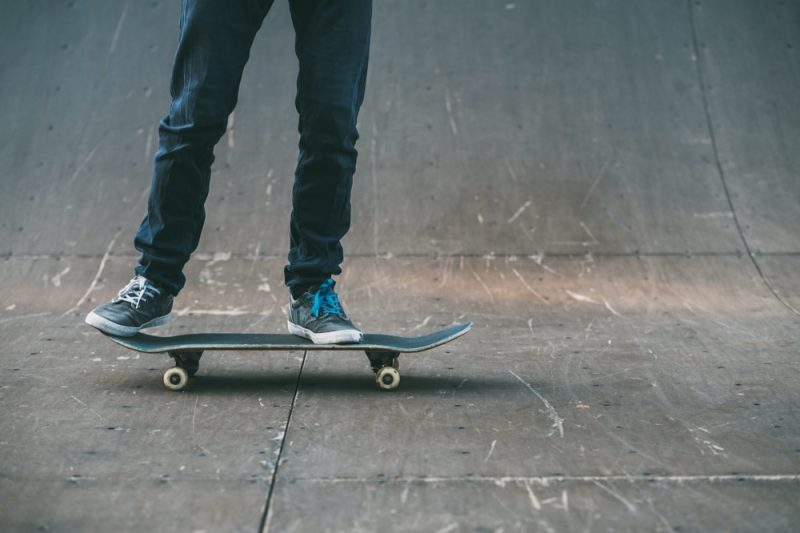 Baggy Cut
Another style that has been forgotten is baggy cut jeans. While bootleg and slim fit go in and out of style at a much slower rate, baggy jeans were left in the '90s. They've made a comeback, though.
Great for any casual look, you can pair them with a t-shirt and jacket and create the '90s inspired look with 2021 items. The baggier fit is also much more comfortable if you are planning on wearing them for long.
Slim Fit
As mentioned, slim fit and bootleg have always been around, but skinny fit jeans have always been more reserved by those with an alternative taste in fashion. No matter what your preference is, though, slim-fit jeans are a must in your wardrobe.
Since they aren't skin tight, they suit most body shapes, give your legs a great shape, and can be part of a more formal outfit. A pair of black slim-fit jeans are versatile and can be easily worn with most other clothing and colors in Summer and Winter.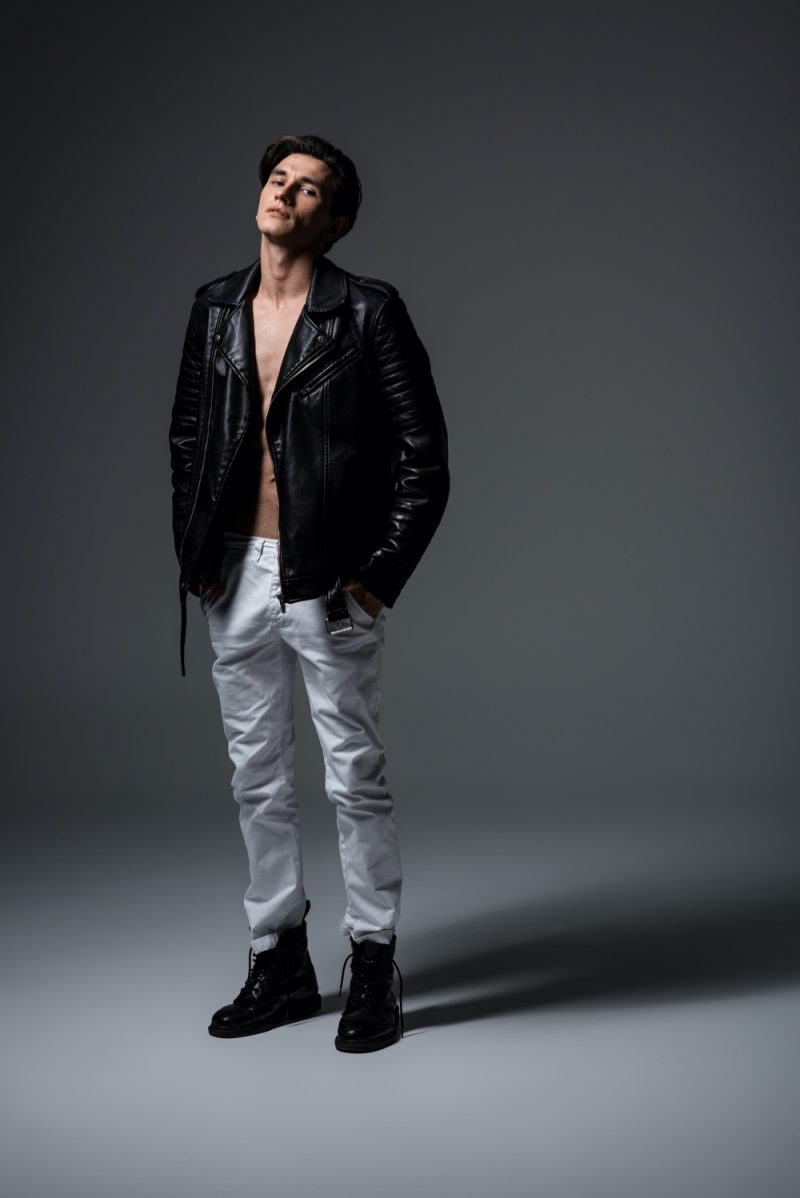 White Denim
White denim has never really had the attention it deserves in the world of men's fashion. However, it is a blank canvas begging to be styled with a colorful shirt, jacket, or socks.
Much like how you style a pair of blue or black denim jeans with a plain shirt, all you have to do is switch it around and wear a dark or brightly colored shirt with white denim. They're also an excellent item for Summer and when it's warm.
High-Rise
High-rise pants aren't reserved for the ladies anymore. High-rise denim in men's fashion has received a lot of love over the past year or two, and while it isn't for everyone, it is something that you should try at least once.
Pairing your high-rise jeans with a dark blue, tucked-in t-shirt, and you have a super-stylish, elegant, yet casual look that is perfect for dinner, a night out, or just a relaxed evening with friends.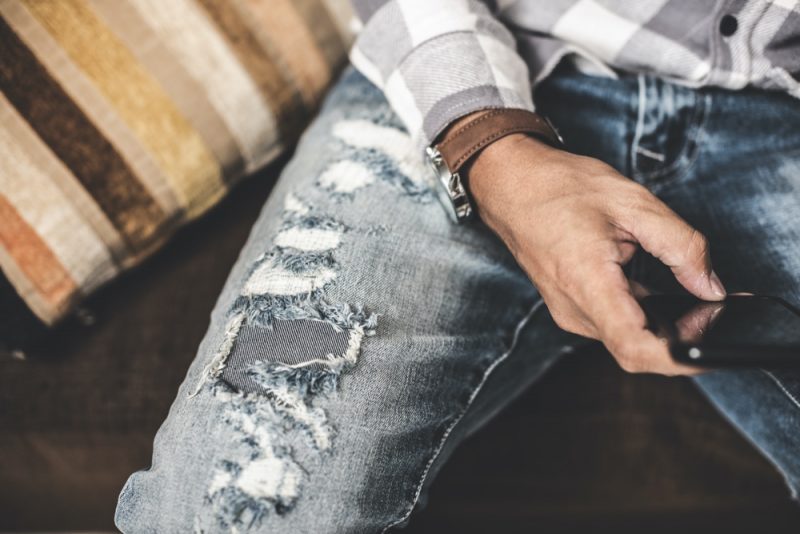 Ripped & Repaired
Everybody knows about ripped jeans, but the trend nowadays is ripped and repaired jeans. Cover the rips with patches of similarly colored denim or a different color entirely to create a patchwork style pair of jeans.
If you can't find a pair of ripped jeans that you like, it is easy to create the rips yourself, with the repair being as simple as fabric gluing material to the jeans or sewing the patch on yourself.
Double Denim
Double denim is a look that has been criticized for a long time, but mainly because people couldn't figure out how to do it properly. Unless you know what you're doing, avoid double-denim with the same color denim.
Choosing a much darker shade of denim for either the jeans or the jacket will offset the initial "too much denim" look. Wearing a white or light-colored t-shirt underneath will also break the wall of denim.
Longevity
While not necessarily the same type of trend as the others on this list, more people choose good-quality, long-lasting denim over denim that only lasts a season. This involves usually spending more money, but you get an item that will last you years.
Levi's, for example, is the perfect representation of this, as their denim is famous for lasting decades without even ripping, let alone needing to be replaced. Once again, Levi's denim isn't cheap, but it will last a lifetime.
As you can see, denim trends may change every few years, but some items will always be permanent features in the world of fashion as nothing can replace them or knock them off their throne.
A pair of denim jeans and a denim jacket will not only fit into almost any style someone may have but will never go out of fashion. Both items should be permanent fixtures in any man's wardrobe, no matter who you are or what you might like.