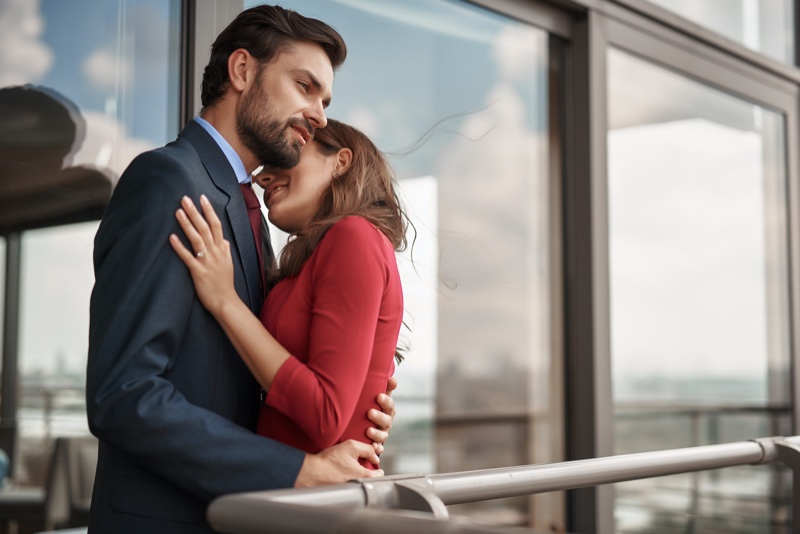 Are you looking to choose the best one among some beautiful engagement rings? Today, there are many engagement ring options to pick from. You can choose between sapphire engagement rings, moonstone engagement rings, etc. But before deciding, you at least know the meaning of the ring you will choose. And among the popular models, the solitaire engagement ring is one of the most highlighted this year.
The meanings of solitaire engagement rings are commonly known. The solitaires represent the purity and strength of love, the union of two people in one. The chosen one for this unique and central stone is usually the diamond, which with its purity, symbolizes the commitment between the loved ones.

Diamond rings
For a long time, the solitaire was the quintessential engagement ring. But nowadays, the diamond alliance or "Eternity" alliance has also become one of the main options. Eternal love is symbolized in it, represented in its line of endless diamonds. This is a versatile model, easily wearable on a day-to-day basis, and combines perfectly with all kinds of rings. But today, we want to present other less traditional options and tell you about their meanings. Choosing the perfect engagement ring is not just about aesthetics. The message they communicate is also essential.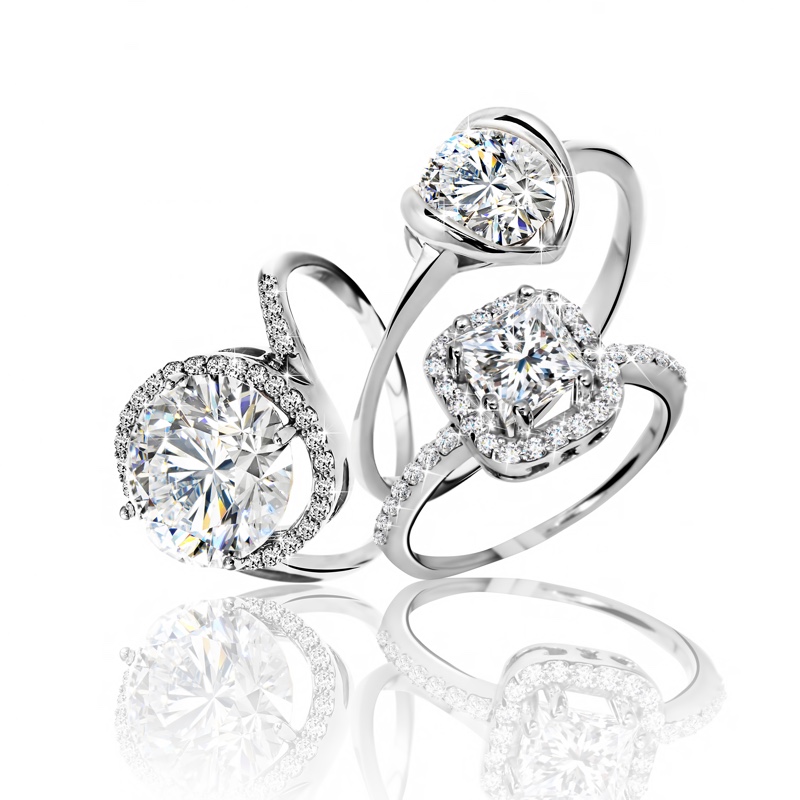 Master artisans design and create the most beautiful diamond engagement rings. Whether you want a simple or an extravagant diamond engagement ring design, you can customize it according to the recipient's fashion style and personality.
With these considerations, you can choose an excellent quality diamond ring for your girlfriend to show your genuine love and purest intentions. You can find diamond rings in reputable jewelry shops in your local area or online, such as Diamondport Rings. Moreover, it is essential to note that diamond rings come in different cuts and meanings, such as the following:
Round-Cut Diamond Ring
Nothing can beat the appeal that traditional round diamond rings provide. This classic diamond ring cut symbolizes conservative traditions and loyalty. Moreover, a round-cut diamond ring is timeless, elegant, and priceless.
Princess-cut Diamond Ring
For modern, young women, princess cut diamond rings are suitable. This cut has a square-shaped stone that offers the brilliance of a round-shaped diamond. It symbolizes sweet beauty and a romantic heart. Furthermore, a princess-cut diamond ring expresses great admiration and women's empowerment.
Oval-cut Diamond Ring
An oval-cut diamond ring symbolizes fertility and rebirth. Giving an oval diamond ring to someone means welcoming a new life together.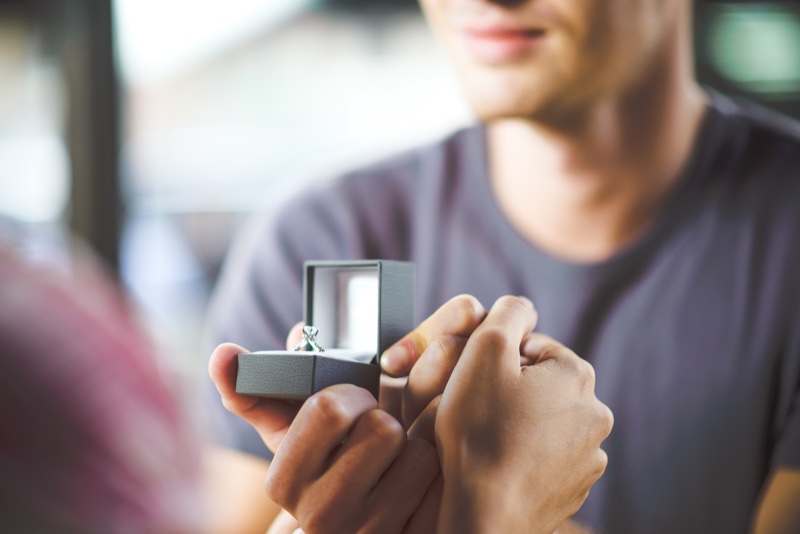 Another widely used model is the duo or two-stone ring.
Being two stones linked in a single ring, this model becomes the perfect symbol of the union of two beings on the same path, two people who decide to join in marriage. These rings are known as "forever us" or "forever us rings." Another meaning usually attributed to these rings is the perfect union between love and friendship that should exist in every couple. In any of its two options, the duo rings symbolize love and passion that will last forever.
Diamond trilogies as engagement rings
As the name implies, trilogies are rings made up of three stones. Its meaning as an engagement ring lies in the importance of the number 3, considered the sacred and perfect number, which contains the beginning, the middle, and the end. When used as an engagement ring, the best-known meaning is that of the representation of the eternity of love.
Its three stones symbolize the couple's past, present, and future. The central stone, which is usually the largest, reminds us of the importance of living in the present. Trilogies can be made up of 3 diamonds or have a central gem. They should always be designed with the correct size ratio to make the center stone stand out and the other two the perfect complement.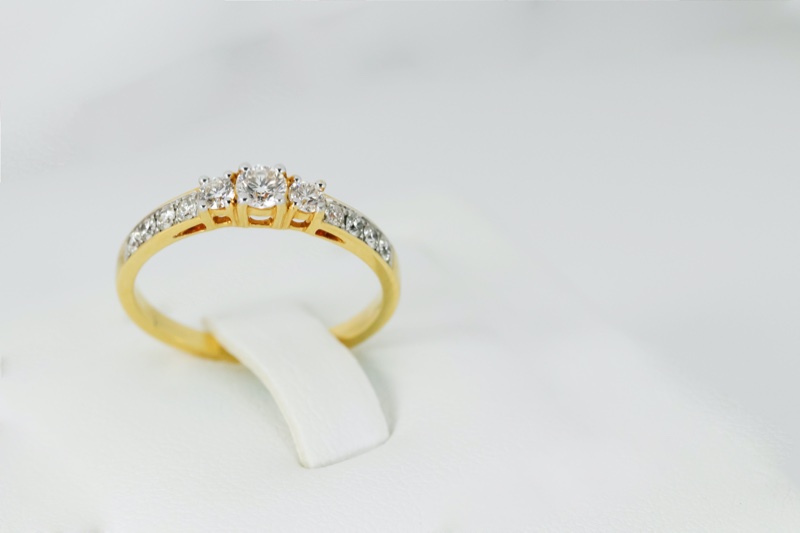 Other perfect moments for a trilogy
Although you have not used a trilogy ring in the request, there are other noteworthy moments in the couple's life in which its symbology can be used. Being given at a more mature moment for the couple, such as wedding anniversaries, usually symbolizes commitment, respect, and fidelity, reaffirming the vows of love.
Another significant moment in family life perfect for giving a trilogy is the arrival of children. Each stone can represent a family member, either the mother with her two children or the child with their two parents.
Rings of five stones
Another model becoming more and more popular is the ring with five stones. These engagement rings have a special meaning. It can be five diamonds in gradient or a central gem accompanied by diamonds. Several definitions are attributed to them.
One of them is the representation of the different states that the couple will go through throughout their love relationship: friendship, courtship, marriage, and children. This ring model is also widely used for anniversaries or commemorations of the couple. The most obvious would be the anniversary of five years of marriage.
Still, its stones can also represent different milestones throughout the couple's life, such as a decade or five years. So which one do you choose? If you find it difficult to choose then allow us to suggest the best one. A blue sapphire ring will suit any occasion.