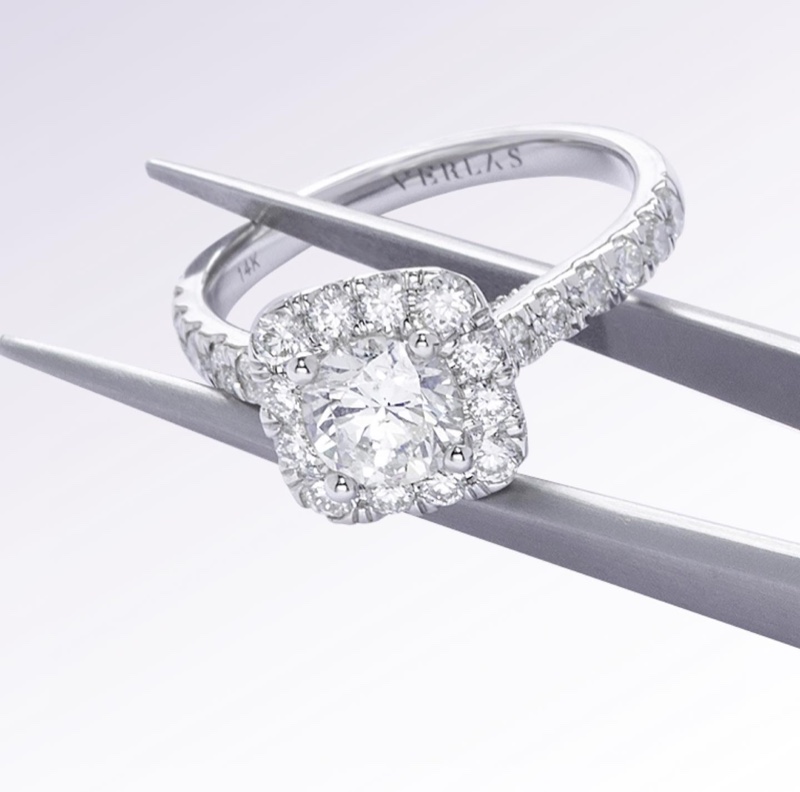 Congratulations if you're ready to embark on engagement ring shopping. It's an exciting and romantic time for both of you. The symbol of your commitment will be worn for years to come, so it's not a decision anyone takes lightly. But ring shopping doesn't need to be an overwhelming experience, and it should still be fun. Whether you're looking at rings together or doing solo shopping, here are some tips for finding the perfect engagement ring. You should also find styles your significant other is sure to love, including statement-making round halo engagement ring styles, brilliant gemstone rings, and timeless solitaires.

Colored Gemstones: A Pop of Color
Some brides prefer a gemstone as their center stone instead of a diamond. A designer-quality gemstone ring can be just as beautiful as fine diamonds and may be more meaningful for certain people. Each gemstone has its own personality, and there's usually a story behind why people choose certain stones. From lustrous sapphires and deep red rubies to gorgeous stones like tanzanite, amethyst, morganite, and swiss blue topaz, each color has a special meaning behind it.
Embellished Diamond Band: Polished Sophistication
Another alternative to rings that feature a center diamond or gemstone is a unique band consisting of sparkling diamonds. A delicate and streamlined look is very appealing to many. The choices of practical yet sophisticated bands are endless. Whether it's a simple row of diamonds across the top or a band made entirely of diamonds all the way around, you'll want to choose high-quality, ethically sourced diamonds that will shine forever.
Solitaire Engagement Ring: A Simple Statement
For timeless simplicity, a solitaire engagement ring is one of the most classic engagement ring styles to pick. The diamond's brilliance should be captivating to look at. A diamond solitaire is known as any piece of jewelry with a single diamond. This could include a diamond pendant, necklace, earrings, or a solitaire engagement ring. For rings, you'll want to choose a diamond size that fits your budget and looks flawless to the naked eye. Solitaires can be round, heart-shaped, or a marquis or emerald cut, for example. You'll also have to choose the preferred metal in which you want the solitaire diamond set.
Diamond Round Halo Engagement Ring: A Forever-Lasting Choice
A halo engagement ring is characterized by a "halo" of small diamonds surrounding one larger diamond in the middle. They usually offer ornate detail and satisfying lines, which is why halo engagement rings continue to be one of the most sought-after engagement ring styles. A round halo engagement ring is one of the most popular styles. Contemporary designs and settings keep evolving, making them more alluring than ever. Halo styles date back hundreds of years and have remained a top choice every decade since.
Keep it Classic: Vintage Inspired Engagement Rings
Vintage-inspired rings may reflect an antique design stye or may mimic a family heirloom, for example. Handcrafted detailing and delicate details of vintage-style diamond rings are beautiful when created by fine jewelry artisans. You'll have a forever-lasting family treasure to pass on to someone in your family. Eye-catching vintage-style rings will often have milgrain detailing, an embellishment that has received human touch.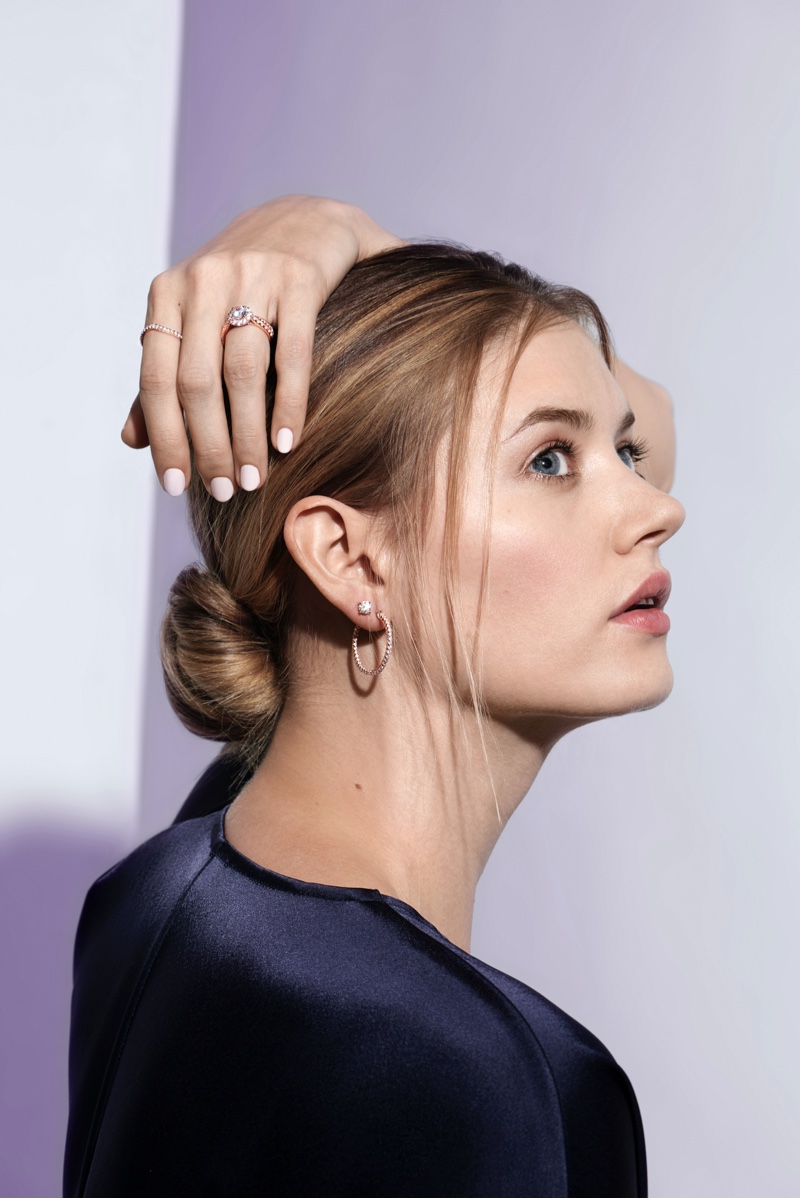 Limitless Possibilities: Custom Jewelry Options
If you know what style of engagement ring you desire, one of your best options is to find a direct-to-consumer fine jewelry brand that offers custom jewelry options. You'll be able to get exactly what you want without paying designer markups. This is an innovative and streamlined way to get the high-quality, handcrafted piece of your dreams. The best direct-to-consumer brands allow you to customize your ring according to metal type, metal color, and total carat weight and clarity of the diamond—all while working with your budget. You should even be able to add complimentary engraving if you want to add a personal touch to your ring.
Diamond Shape: What Speaks to Your Heart
Before or after determining the ring style you want (halo, solitaire, vintage, eternity band, etc.), you can also consider diamond shape. Do you know what diamond shape, often called 'cut,' your partner wants? It's a good idea to have it narrowed down to a few cuts before shopping, or you might get overwhelmed. There are many cuts to choose from. Pear, oval, heart, emerald, round, princess, marquise, cushion, and baguette are all stone shapes to consider. Different cuts may be priced differently as well.
Choice of Metal Band: Gold or Platinum
The engagement band material is another important factor, typically made of ethically sourced precious metals like yellow gold, white gold, rose gold, or platinum. What does your partner want their diamond or gemstone set in? Gold is a gorgeous classic metal that's resistant to discoloration, and white gold may appear slightly shinier than platinum. Measured in karats, an 18K gold ring will be richer in gold than 14K gold. Both are popular options that make the ring pop but will be something to consider when planning a design and budget. Platinum is durable, bright white, and 30 times rarer than gold. It's an ideal canvas to make diamonds and intricate engraving stand out to the fullest.
The Diamond Is in the Details: Clarity and Carat Size
Regardless of diamond carat weight, if you want high-quality diamonds that look flawless, you can't go wrong with diamonds in the SI and VS clarity range. They look clean and are the most popular clarity grades. As for carat size, a 1-carat diamond will be much more expensive than a 1/6-carat diamond. What carat weight you choose depends on many things, including your budget.
Additional Service: Collaborate with Your Concierge
If you're browsing for fine jewelry online, you want it to be a satisfying experience that leads you to the perfect ring. If you don't find exactly what you're looking for in the brand's offered collections, you should be able to connect with a concierge to help you create it. A fine jewelry concierge can guide you through the design process, and artisans will meticulously craft the piece to last a lifetime.
Ultimately, you want to get a designer-quality engagement ring made with fine, precious metals and ethically sourced, high-quality diamonds. Equally important for you should be transparent pricing, customizable options, and a superb customer service experience. Your ring is a once-in-a-lifetime piece of fine jewelry, and you deserve the peace of mind with your purchase.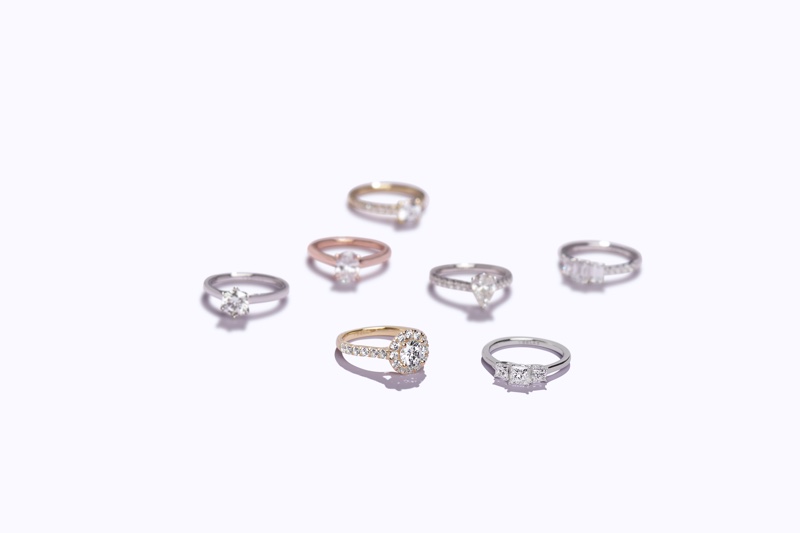 About Verlas
Verlas is a direct-to-consumer fine jewelry brand founded by industry experts dedicated to providing you with the designer-quality fine jewelry that you love without the designer markups, such as a classic round halo engagement ring. With pieces handcrafted by a team led by female Master Artisans, you can explore rings, necklaces, small hoop earrings, and bracelets made with integrity. Verlas Studios are RJC certified and abide by international labor laws to provide you with premium, forever-lasting fine jewelry. Verlas allows you to tweak and customize your favorite pieces with custom jewelry options that work around your budget to create a personalized item you'll love. You get the freedom to select things like the metal color, gemstone type, or total carat weight of Verlas's ethically sourced diamonds. Check out the details of each piece with Verlas's 3D Every-Angle-View online for an up-close look. Test out replicas of your favorites from the comfort of your home with Verlas's Try-at-Home program.
Find the perfect engagement ring for your significant other with Verlas at Verlas.com.