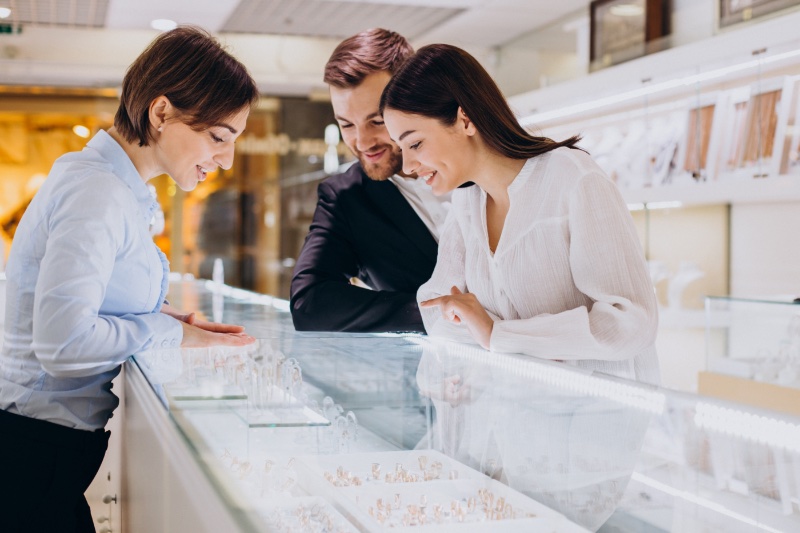 Engagement ring shopping together can be a memorable and exciting experience for couples embarking on the next phase of their relationship. For many, an engagement ring symbolizes the love, commitment, and promise of a lifelong partnership. 
And while the traditional surprise proposal is still a popular option, more and more couples are choosing to shop for engagement rings together. By doing so, they can ensure they make a joint decision on a ring that they both love and that fits their budget.
Engagement Ring Shopping Together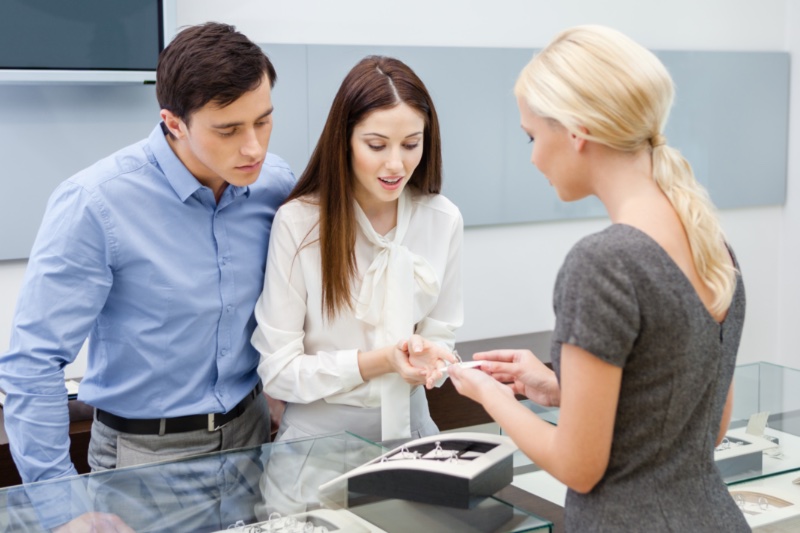 Shopping for engagement rings as a couple allows them to discuss important factors such as ring style, size, and quality, ensuring the ring will be cherished for a lifetime. Additionally, shopping for an engagement ring together is a way to reinforce the partnership and mutual commitment of the couple.
As weddings can be costly, it makes sense that couples want to ensure they make the right choice regarding their marital investments. According to a 2019 study, American couples spend an average of $29,200 on their weddings, with the venue and engagement rings being the most significant expenses.
In this guide, we'll explore why shopping for an engagement ring as a couple is essential in finding the best ring for your loved one:
Minimizing Unpleasant Surprises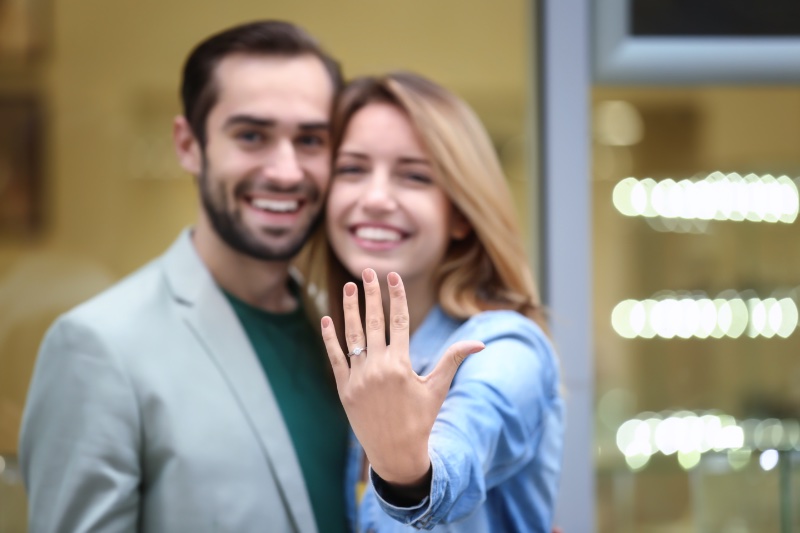 Selecting the ideal engagement and wedding rings requires careful thought and consideration. Every detail counts, from the style and metal for the band to the setting and your partner's preferences. For wedding rings, popular metal options include 14-karat and 18-karat gold in white, yellow, and rose varieties.
Engagement ring settings, including halo, pavé, prong, split shank, infinity, and more, can be overwhelming. Rather than just reading about the basics of these sparkling accessories, experiencing them firsthand helps couples make better decisions. In addition to the ring's physical appearance and style, sustainability is becoming a significant concern, particularly for those who prefer diamond-embellished bands.
While mined diamonds are naturally eye-catching, their extraction is resource and labor-intensive. An excellent alternative is to find your dream engagement ring at VRAI. As an ethically-responsible brand, VRAI exclusively uses lab-created diamonds, allowing couples to save costs while promoting environmental responsibility.
Remember that you and your spouse-to-be will wear these rings for as long as you are married to one another, which could be a few years or a lifetime. As a result, these bands should be comfortable and effortlessly align with your and your partner's lifestyle and preferences.
Preventing Pre-Wedding Stress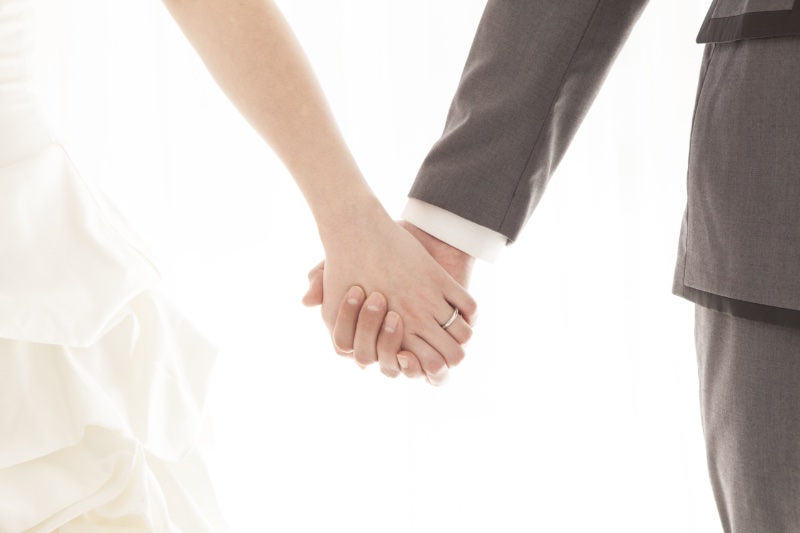 Wedding planning can typically take up to a year, although some couples opt for a shorter preparation period for less elaborate weddings or intimate celebrations. Even with the help of a wedding coordinator, couples are still expected to attend various activities, including cake tastings, suit and dress fittings, invitation preparation, rehearsals, and more.
Similarly, preparing a proposal can be a stressful endeavor. While you can shop for oval cut engagement rings online if that's what your fiancé desires, presenting a bespoke ring may require more time and effort, depending on the design, materials, and jeweler's workload.
Luckily, a trip to the jewelry store can save you the pre-wedding stress. Instead of researching your partner's ring size, dropping hints, and customizing a ring, why not take her to a jewelry store in person or online and let her choose? Trust us; you'll be grateful you made this decision.
Sensible Spending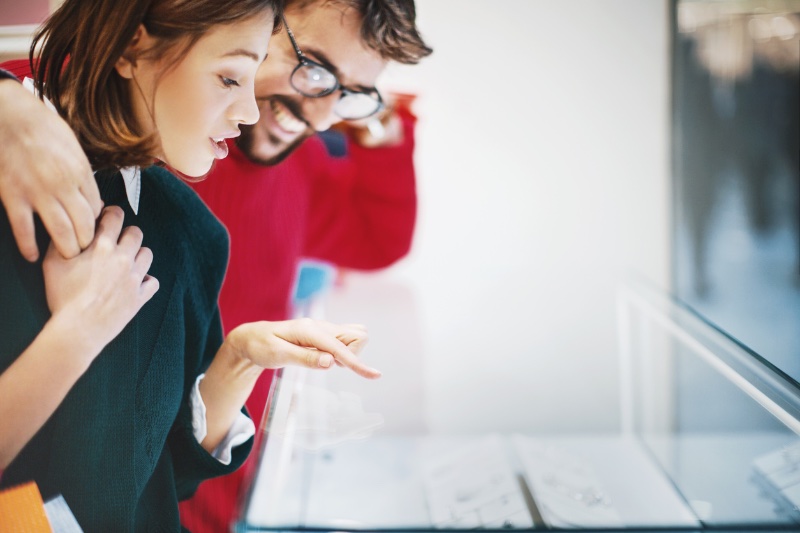 According to a 2019 survey, the average cost of an engagement ring was $5,900, although one-tenth of respondents purchased rings for less than $1,000. However, independent research conducted in 2020 found that couples spent an average of $3,756 on an engagement band.
It was unclear whether the responsibility for purchasing the ring lay with one or both partners. Still, it is always better to explore options together rather than decide alone. Men, in particular, may be less patient when searching for good-value items and impulsively purchase the first ring that catches their eye, regardless of cost.
Conversely, women may be more inclined to scour jewelry shops to find the best deal, whether they are responsible for paying for the ring or not. Couples can make engagement ring shopping cost-effective by setting a budget before visiting jewelry stores together. 
Furthermore, prices for engagement and wedding rings vary greatly, with some bands costing a small fortune simply because they come from famous brands. Couples can find similar-looking items with two heads working together at a fraction of the cost.
Strengthening the Bond
Looking for the perfect rings as a couple is an excellent way to spend quality time with your partner. Whether searching for a hammered wedding band or an elegant and stylish modern wedding ring, ring shopping can be a fun and memorable experience.
As women generally enjoy shopping, you'll likely catch your partner in a good mood, reducing the chances of any arguments. Plus, choosing the perfect ring together can help you and your future spouse practice making decisions together, a crucial skill in any successful marriage.
In addition, the ring shopping process can teach you patience, help you understand each other's triggers, and learn how to avoid pushing each other's buttons to maintain harmony. Shopping for engagement and wedding rings as a couple is an excellent opportunity to strengthen the bond and build a solid foundation for your future together.
Final Words on Engagement Shopping Together
Engagement ring shopping together is a wise and sensible decision for couples embarking on the next phase of their relationship. While the traditional surprise proposal is still popular, shopping for an engagement ring as a couple allows for joint decision-making, ensuring both partners are satisfied with the ring's style, size, and quality. 
It also helps prevent pre-wedding stress and promotes sensible spending by setting a budget and exploring cost-effective options. More importantly, ring shopping as a couple strengthens the bond between partners and helps build a solid foundation for their future together. So, why make the engagement ring shopping experience a memorable and exciting one by doing it together with your loved one?