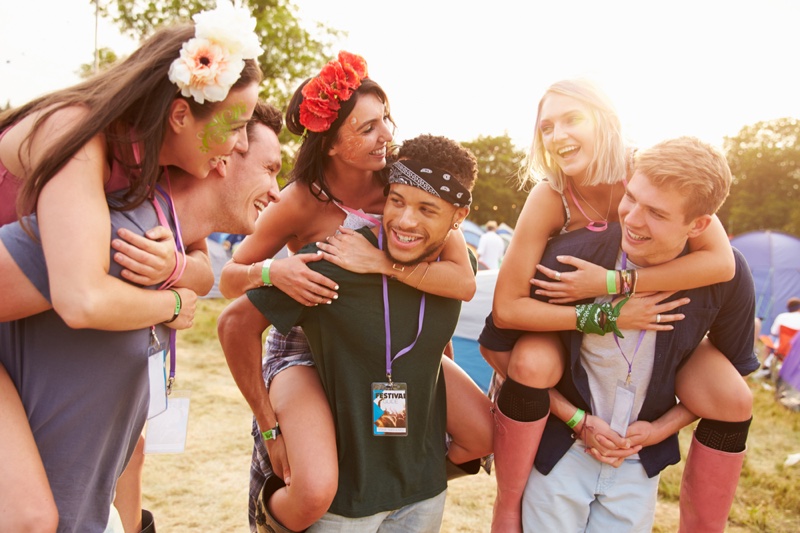 When it comes to music festivals and raves. Its all about wearing something that stands out of the crowd. It is important to wear something that covers the skin as well as let your body breath when the dance floor becomes too hot! Men's wear at Festivals have been never taken seriously and has been always associated with comfort and personal styles. The general rule of the thumb is to wear something comfortable.
Tired of spending your time playing online roulette at home or binge-watching your favourite TV shows? Raves and music festivals are for dreamers, and if you are one of us, then its time to consider hitting a crazy event near you. Before that, you need to check out these awesome outfit areas that you need to try out to spice up your freakin' weekend!
Add an extra accessory!
Get yourself a furry animal hood! Too crazy? What we mean is that not only will it add an extra element to your festival outfit, but it will also keep you warm if you are parting in a cold place. If you think that is not enough for you, make yourself one! Some ravers make their DIY costumes at home by hand to oomph up the fun element! We dare you to try out a banana outfit!
Functionality is necessary for every gentleman out there, so don't forget to carry a festival fanny pack or drawstring bag. You don't want to lose your expensive mobiles and cameras at the festival. Take your outfit to the next level by including masked bandanas and rave glasses.
Get comfy!
Just accept it. We love to wear casual comfortable clothes everywhere! Choose a T-shirt with a catchy phrase like 'Eat Sleep Rave Repeat' or 'YOLO' and choose something that suits your personality and occasion. Try out pure cotton breathable T-shirt and stay away from White T-shirts to avoid the discomfort of accidental spills.
Planning on flaunting off your hard workout hours? Go for a Tank top. Choose attractive colours like neon orange and green. If you are going out for a beachside rave or festival, just go shirtless! Don't forget to bring a small towel and sunscreen!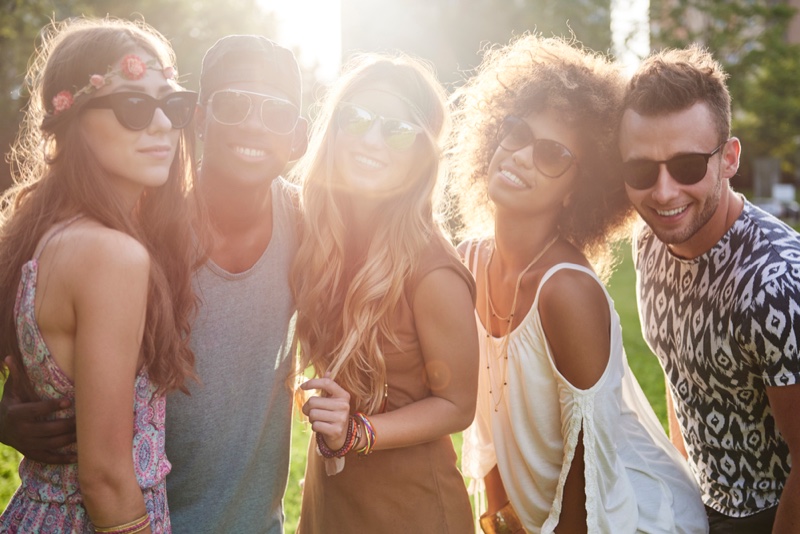 Embrace the cool factor inside you!
If you are a party animal and love to move your body till dawn, then we highly recommend you to go for faux fur jackets or hoodies if the weather gets a little bit chilly. It will not only keep you comfortable when the temperature falls but allow you to demonstrate an ultra bold statement by getting the whole squad to go full hoodie! Raves and EDM festivals usually take place during the cooler months, there is nothing to ponder upon your hoodie choice. Avoid bland colours and go for unique choices with quotes, LED lights and accessories.
Gear up your Happy Feet!
Wear closed shoes if you are planning to spend the entire time at the festival. Everyone hates to get stomped on! Sneakers are the best choice for these situations. Running around all day can be very uncomfortable, so get a good pair of comfortable sneakers. No one is going to stare at your feet, so avoid sweating over your decision. If you want to get your fashion statement up, then you can always go for LED or brightly coloured shoelaces!
Never wear flipflops or go barefoot!
Go crazy and outlandish!
Want to make the whole squad shone out? Get yourself a LED mask or dress up like Aliens. Go futuristic by dressing up like Daft Punk or wear something glowing. Rave and music festival are for dreamers. Unicorns are unique and these mythical creatures stay at the centre of the crowd. Flaunt a unicorn spew tank to dazzle your way into another dimension! Have you tried out LED rave gloves or neon belts? Good for light shows, great for parties!
These festivals are meant to embrace our differences and come under one roof due to music. Its time you start representing your fashion yourself. Go for something which spreads a positive vibe. Peace. LOVE. Unity. Respect!
Don't forget to get low!
Try out rave sweatpants with prints! How about a galaxy printed pant? Just don't wear anything white or bland like grey. You can check out which colour expresses you better and go for it. If its summertime, then we recommend wearing shorts. Not only will it keep you comfortable, but those extra pockets will come in handy to keep accessories like mobiles and wallets. Pick something outrageous like a disco printed shorts! Don't shy away!