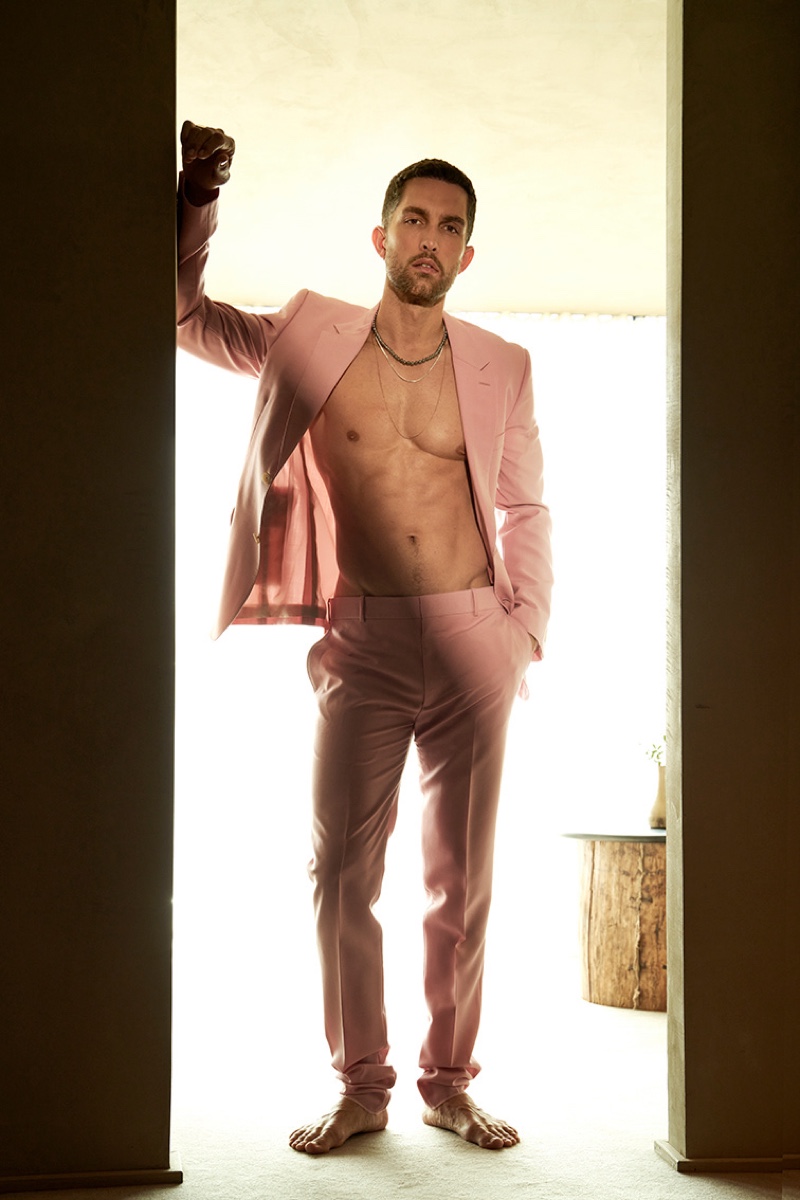 Tobias Sorensen's latest story turns heads with its use of leather, sequins, and wool. For The Rakish Gent, the Danish fashion model wears incredible designer looks. Tobias stands out in various outfits, from fine tailoring to a skirt and western-style jacket, and he looks great.
Tobias Sorensen is a model muse for The Rakish Gent, fresh off a new Davidoff Cool Water Reborn fragrance campaign. For the occasion, Tobias collaborates with photographer Alexander Courtman. The fashion photographer plays with lighting and the clean lines of architecture to create stunning images. For the fashion shoot, Courtman combines the use of color and black-and-white photography.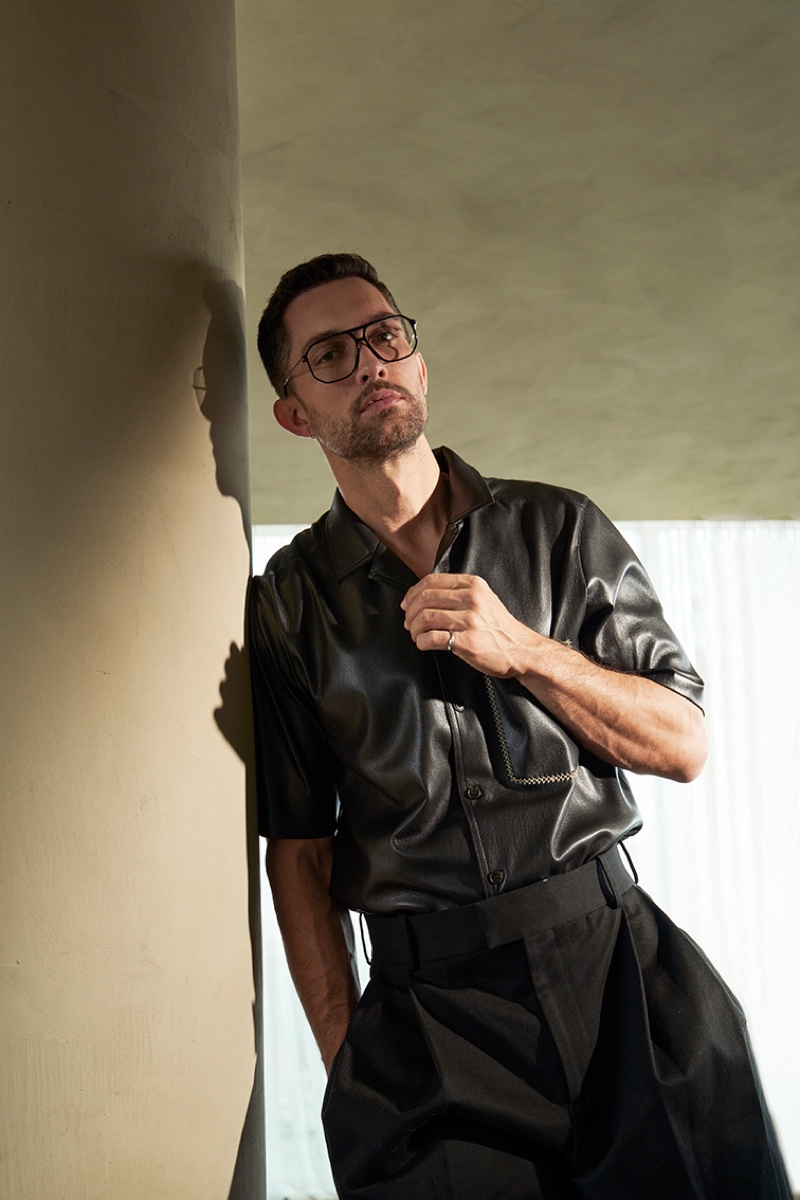 Kathrin Mormann styles Tobias Sorensen for The Rakish Gent's pages. Mormann assembles a statement-making wardrobe from several of the season's must-have looks, providing fresh takes on menswear classics. Hot commodities such as Balenciaga and Alexander McQueen are among the featured brands.