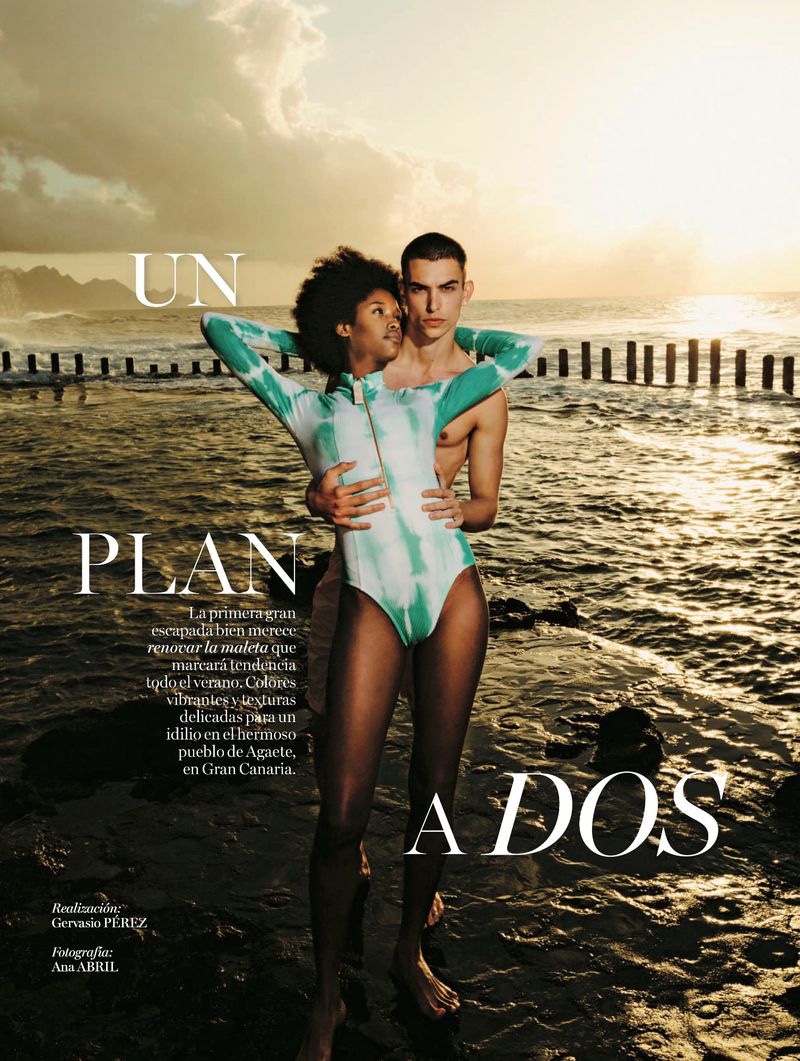 For his latest work, Simone Bricchi takes a vacation to Gran Canaria, one of Spain's Canary Islands. An editorial titled "Un Plan a Dos" features the Italian model. For the occasion, Simone couples up with Lissandra Blanco. The models grace the pages of Mujer Hoy magazine for a summer getaway.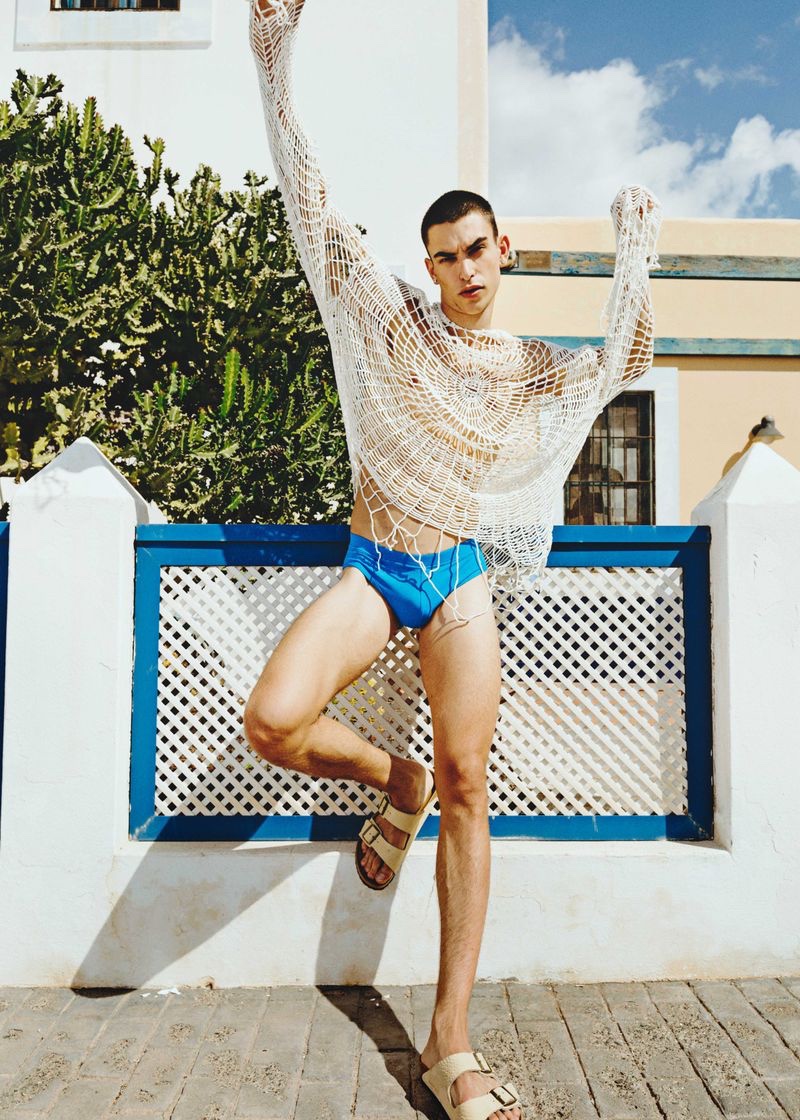 Simone is a stylish muse in swimwear, as he embraces vacation style for Mujer Hoy and dresses accordingly. Here, photographer Ana Abril captures the attraction of a summer vacation in sun-kissed images. For the story, Abril focuses her camera lens on Simone and Lissandra, balancing a vibrant atmosphere and timely style.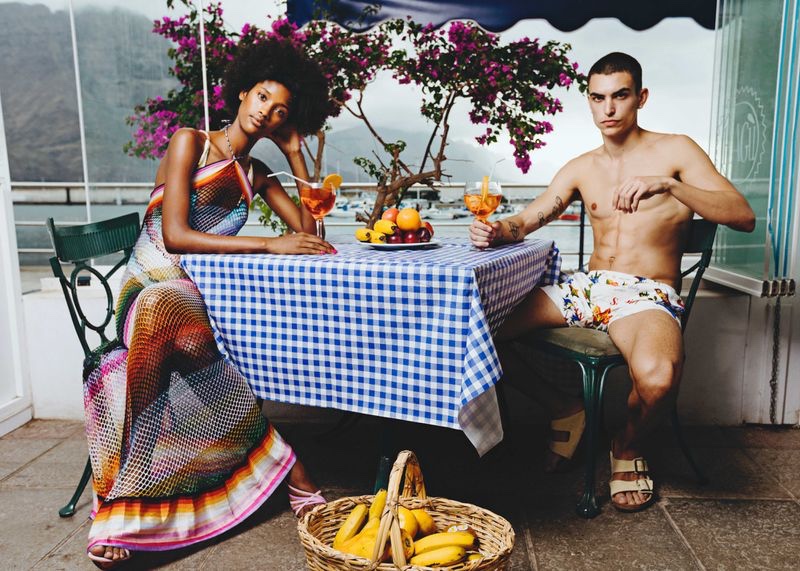 Gervasio Pérez styles Simone and Lissandra for Mujer Hoy. A particular liveliness permeates the models' exploration of their surroundings, reflected in everything from their manner to clothing. Dressing Simone, Pérez focuses on bright swimwear for the season, with the odd shirt or sweater thrown in.