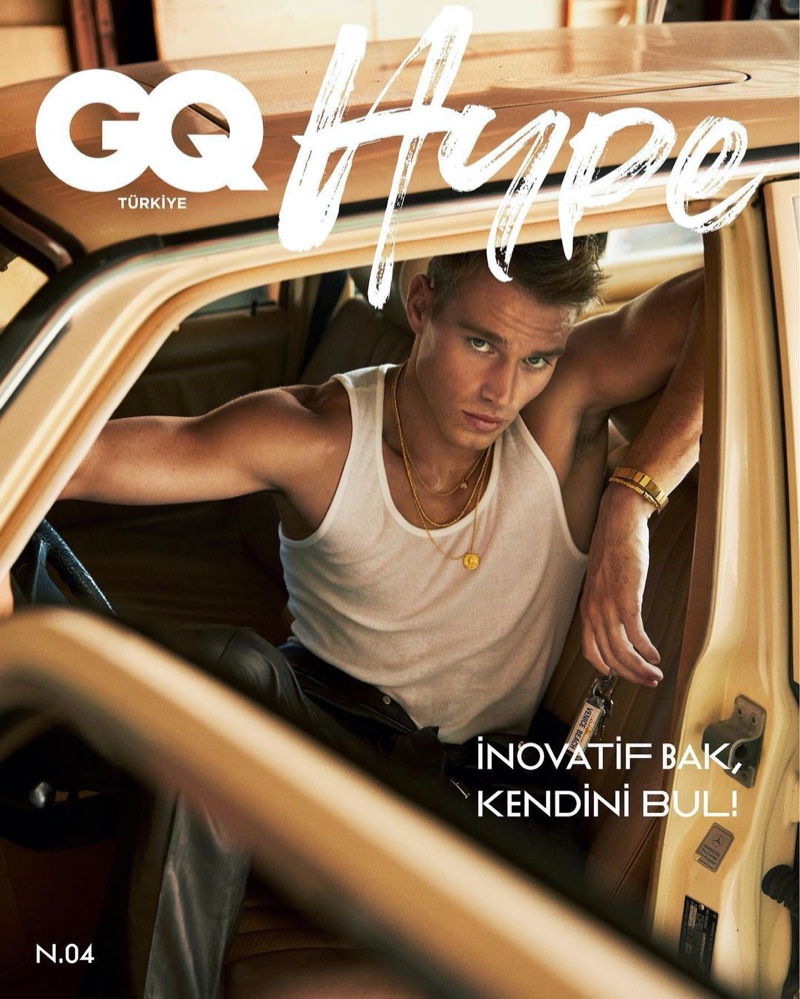 After linking up with Penshoppe for its new underwear campaign, model Matthew Noszka is back in the spotlight with a new cover shoot. Matthew connects with GQ Turkey for its Hype edition. Covering the magazine's November issue, Matthew snags not one but two covers. Greg Swales photographs the leading model, indulging in rich tones and deep shadows.
Related: Matthew Noszka Hits the Beach with GQ Turkey
Meanwhile, Yael Quint outfits Matthew for the story. Quint embraces a retro-infused wardrobe for the occasion. Front and center, Matthew delivers varied looks, whether it's a belted leather safari jacket and jeans or a Cuban-collared shirt and matching trousers. The sleek lineup comes together with brands like Tommy Hilfiger, Salvatore Ferragamo, and AMIRI.