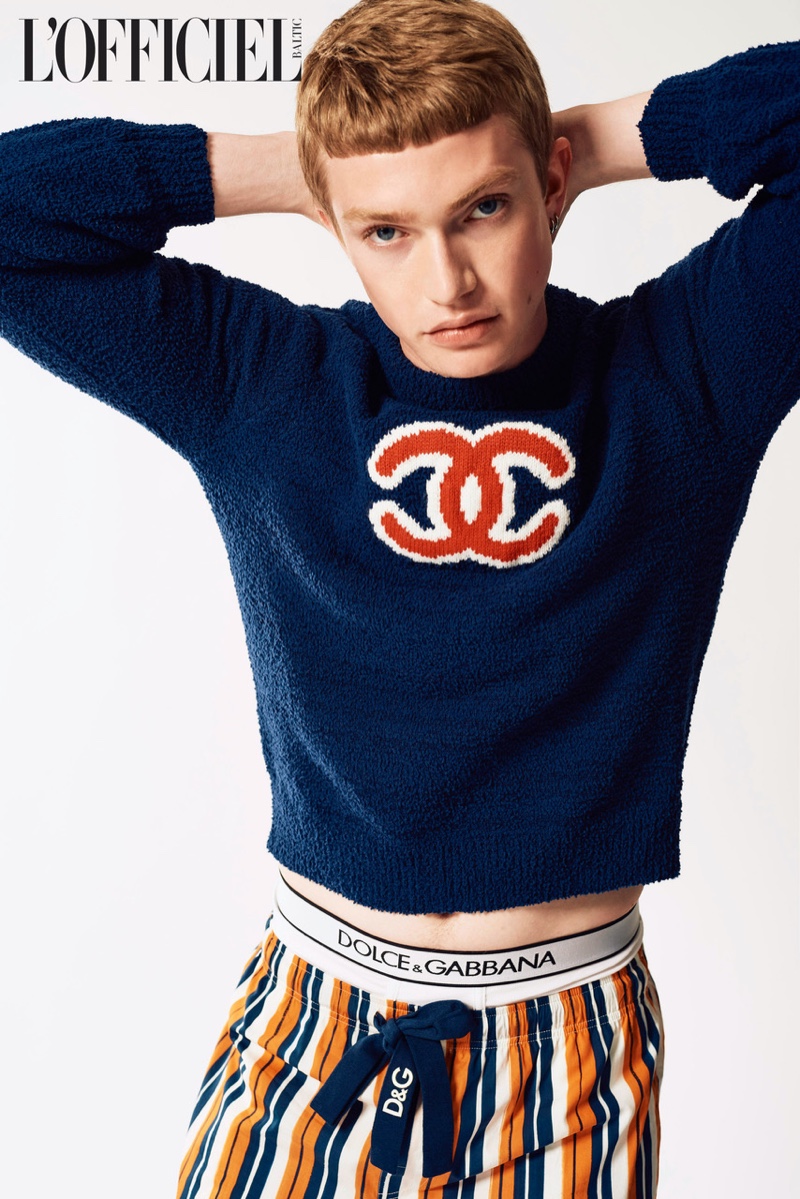 Model up and comer Jonathan Louth makes a label-clad splash in a new story for L'Officiel Hommes Baltic. The fresh face commands attention in a shoot captured at Young Studios NYC. Edgar Vazquez photographs Jonathan for the special occasion.
Victor Lopez styles the fashion shoot, assisted by Laura Burns. Lopez pieces together fun and cheeky styles, which highlight a logo-obsessed culture. It's here that Jonathan charms in clothing from Dolce & Gabbana, Burberry, and Chanel.
Meanwhile, Vazquez turns up the lights on a minimal set. Embracing splashy styles in warm neutral tones, Jonathan is front and center. Taking up the spotlight, Jonathan delivers a striking visage with help in the grooming department by Norah Salazar.