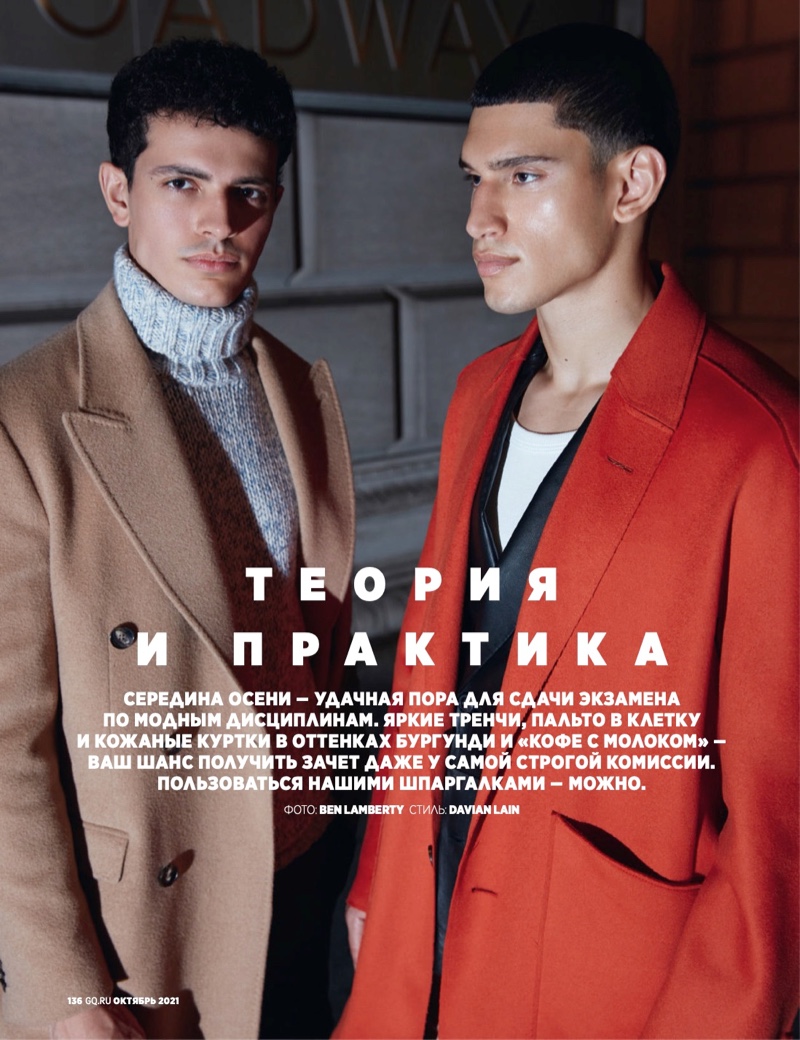 New York City's Financial District is the backdrop for an editorial from GQ Russia's most recent issue. Bold designer style takes shape as models Alexis Chaparro, Marwan El Anbari, and Matthew van de Sande come together. The trio spends an evening traversing Manhattan's streets in head-turning looks.
Meanwhile, Ben Lamberty (De Facto Inc.) photographs the GQ Russia story. The fashion spread is entitled "ТЕОРИЯ И ПРАКТИКА" or "Theory and Practice." Alexis, Marwan, and Matthew put the idea to the test as they appear before Lamberty, who turns up the flash for a bit of drama!
DaVian Lain curates the fashion shoot's colorful and modern menswear. The New York-based stylist turns up the ante with charming fall styles. Bold numbers range from Gucci's quirky suit tailoring to a vibrant multicolored coat by Sacai.