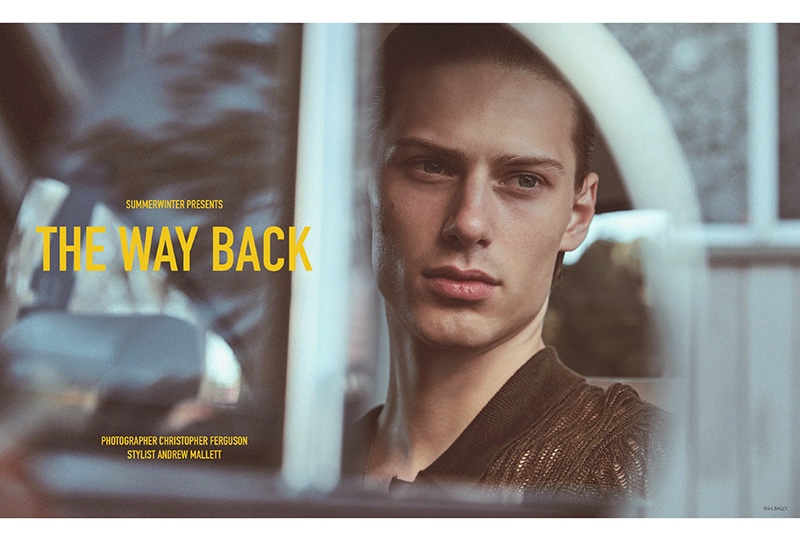 Conlan Munari taps into a retro moment for the latest issue of SUMMERWINTER magazine. The model up and comer stars in a story entitled "The Way Back." Checking into a motel, Conlan embraces fashion's relaxed fits that are making a comeback.
Christopher Ferguson photographs Conlan for SUMMERWINTER's editorial. Ferguson embraces cool, desaturated tones for the occasion. He captures Conlan in a mix of color and black and white images.
Meanwhile, Andrew Mallett styles Conlan in a refined wardrobe. Mallett outfits Conlan in trendy pieces like printed short-sleeve tops, wide-leg trousers, and camp-collared shirts. Front and center, Conlan sports brands such as Saint Laurent, Paul Smith, and Hugo Boss.