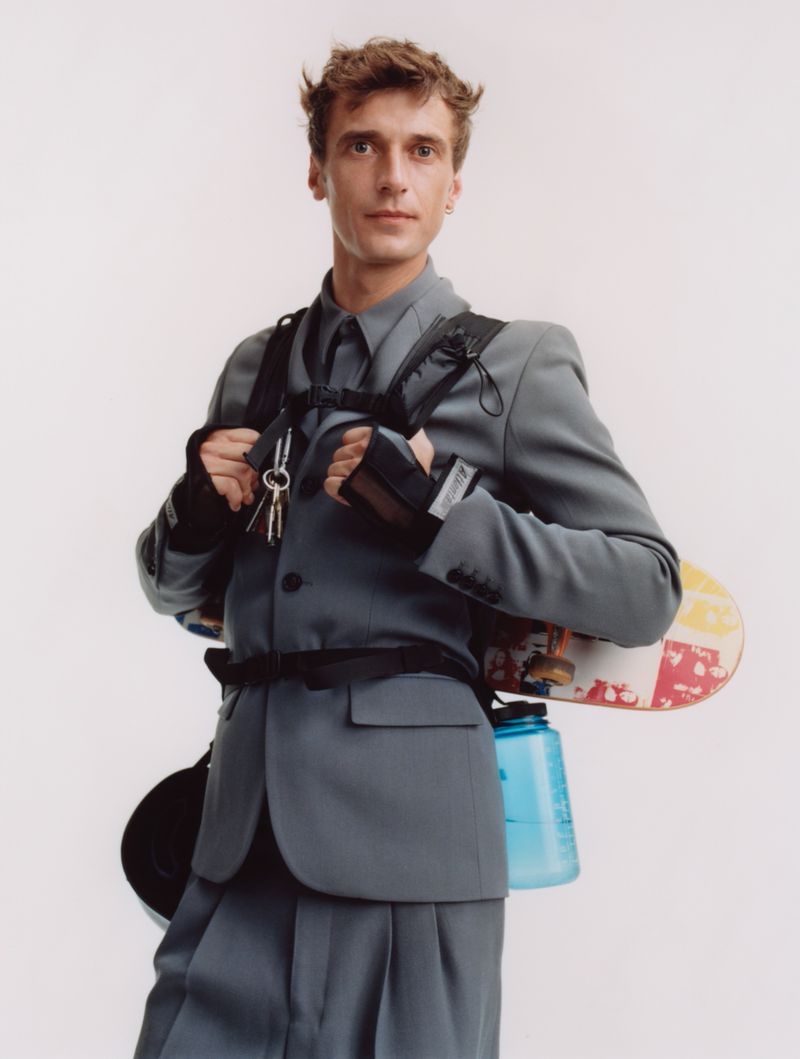 Clément Chabernaud is right at home in front of the camera with a new editorial. The leading French model graces Euroman's pages with a story entitled "How to Sport a Suit." With a minimal studio as a blank canvas, Clément does the heavy lifting as he dons fresh takes on the modern suit.
Andreas Bach has the pleasure of photographing Clément for Euroman. Focusing his lens on the top model, Bach employs a tight frame, capturing the finer details. Front and center, Clément embraces a vibrant spirit with a passion for the outdoors.
Stylist Søren Kolborg Sørensen injects suits with fun by juxtaposing the traditional design with the idea of sports such as skateboarding. Sørensen pieces together a sharp wardrobe featuring several notable brands. Featured labels range from Gucci and Louis Vuitton to Prada.