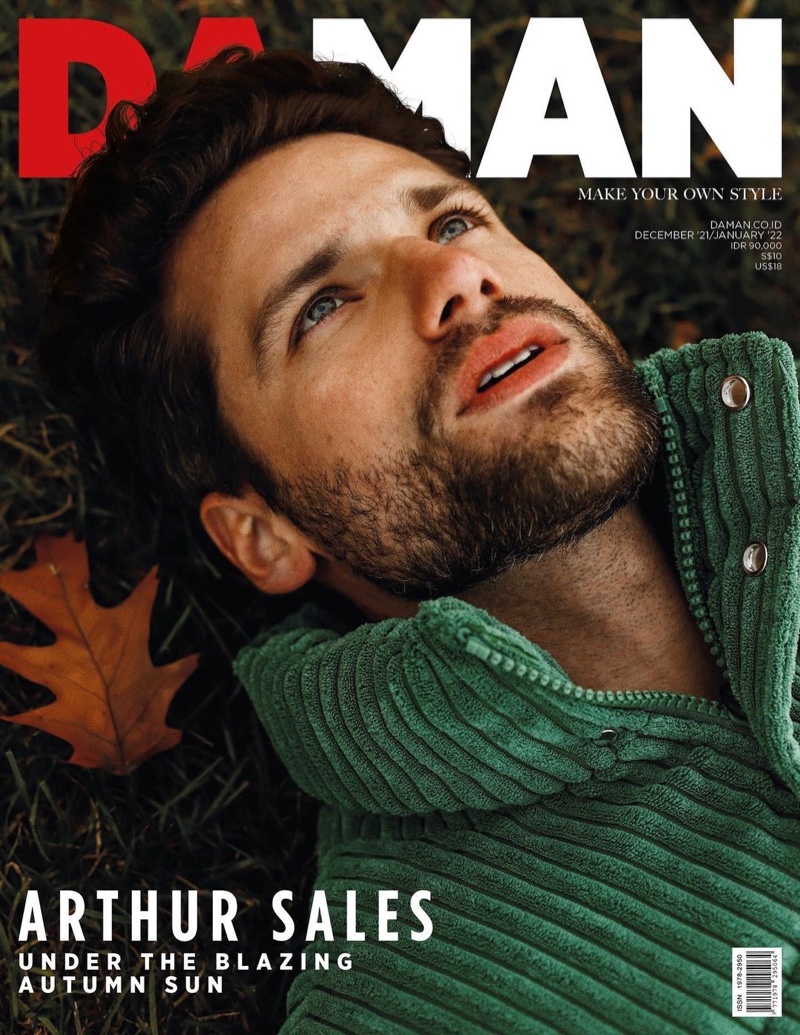 Arthur Sales takes the Big Apple by storm. The Brazilian model arrives in New York for the December 2021/January 2022 issue of Da Man. Arthur, dressed in a vintage corduroy jacket, is photographed by Aldrin Del Carmen for the cover of the magazine.
Arthur dazzles inside Da Man in a classic fall ensemble. Arthur fronts the stylish story "Under the Blazing Autumn Sun," in which he works with Del Carmen. Carmen doubles as a photographer and a stylist for the occasion.
Arthur wears sharp coats and jackets, as well as tailored trousers and must-have knitwear. Del Carmen, with the help of Loretto Jones, puts together a well-rounded wardrobe for Arthur. Theory, Ralph Lauren, and Zegna are among the designers featured.