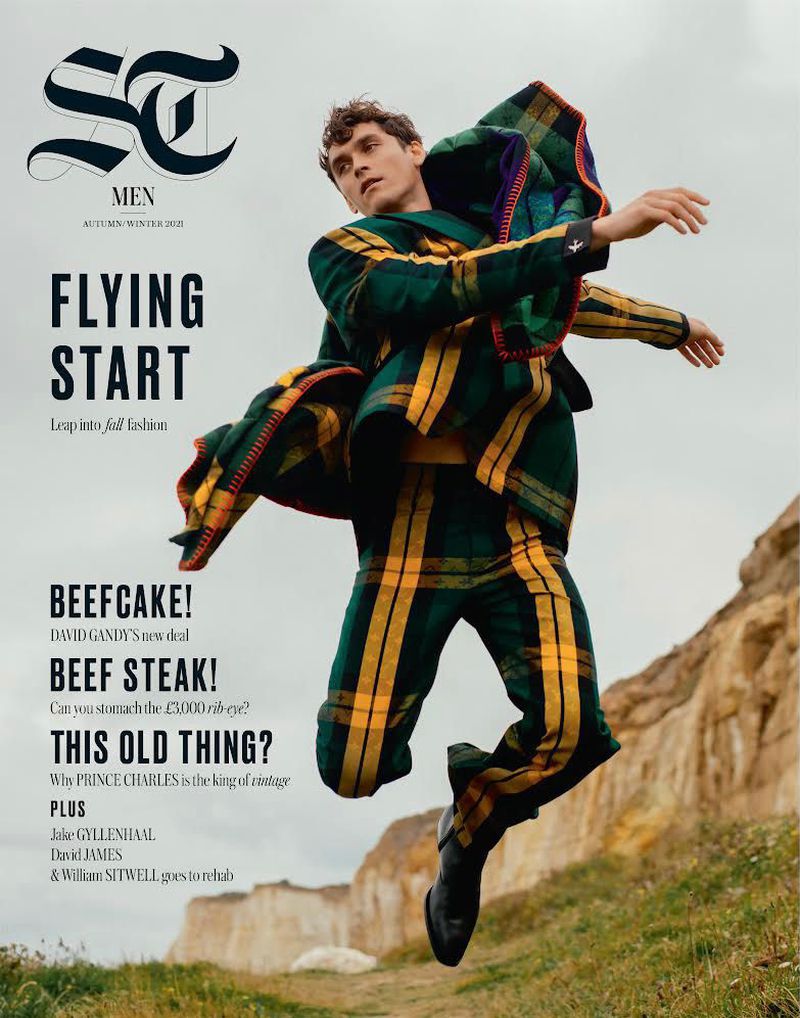 Fall is off to a "Flying Start" as Anders Hayward covers the Sunday Telegraph in a lively plaid number. Anders connects with the magazine for its fall-winter 2021 men's style edition. The British fashion model wears colorful and graphic clothing for a stunning shoot outdoors.
Virginie Khateeb photographs Anders for a gorgeous series of images. An overcast day provides a moody fall setting as Khateeb delivers a mix of color and black and white images. Meanwhile, Anders moves gracefully, calling on his background as a dancer.
Khateeb collaborates with stylist Tona Stell for Sunday Telegraph. Stell serves up a vibrant style narrative with an emphasis on graphic prints. Tailoring, knitwear, and more come together with brands such as Oxley and Loewe.