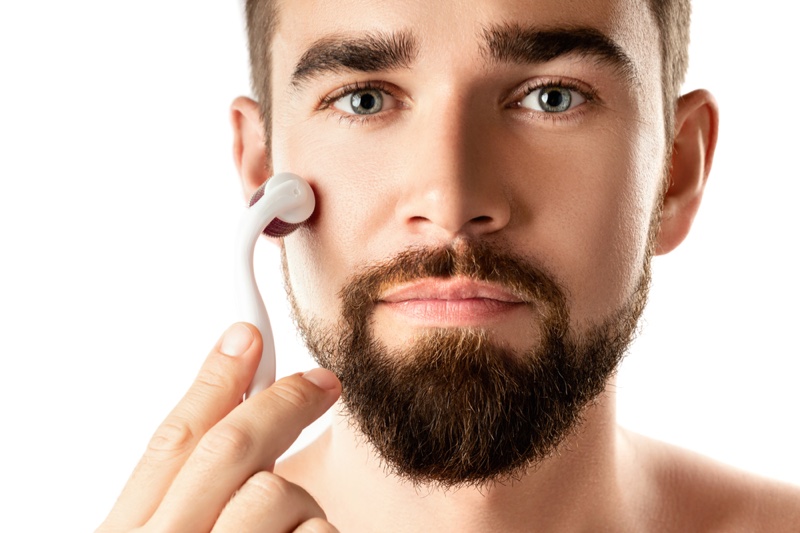 Today, many procedures that were once a preserve of trained dermatologists can be successfully carried out at home. One example of such procedures is micro-needling or derma rolling.
Microneedling can be done using a handheld device called a derma roller, a small device with a wheel and tiny needles. Using this device at home is relatively more convenient and cheaper than visiting a dermatologist's office. But does derma rolling produce the same results as traditional micro-needling? Read on to find out.
The Results of Using a Derma Roller
The result you get when you use a derma roller will depend on how you use it. To get the best results, you must learn how to use it to improve your skin rather than harm it. You also have to approach this procedure with an open mind.
Having very high expectations usually leads to disappointments. Just follow the instructions provided by the manufacturer and use this device consistently, and you'll see a remarkable improvement in your skin. If you use it well, the result you'll get is similar to those you can get from a dermatologist.
What Are Derma Rollers Used For?
A derma roller has many uses. The most common use of a derma roller is to improve the condition of the skin. It eliminates hyperpigmentation, acne scars, fine lines, and wrinkles.
A derma roller is also used as a beard roller by men who want to grow perfect beards that are thick, move even, and healthy. These men use derma roller to encourage the growth of hair on their faces.
Derma rollers work by increasing blood flow, which boosts collagen to the areas where the rolling takes place. It also allows for deeper penetration of skincare products into the skin.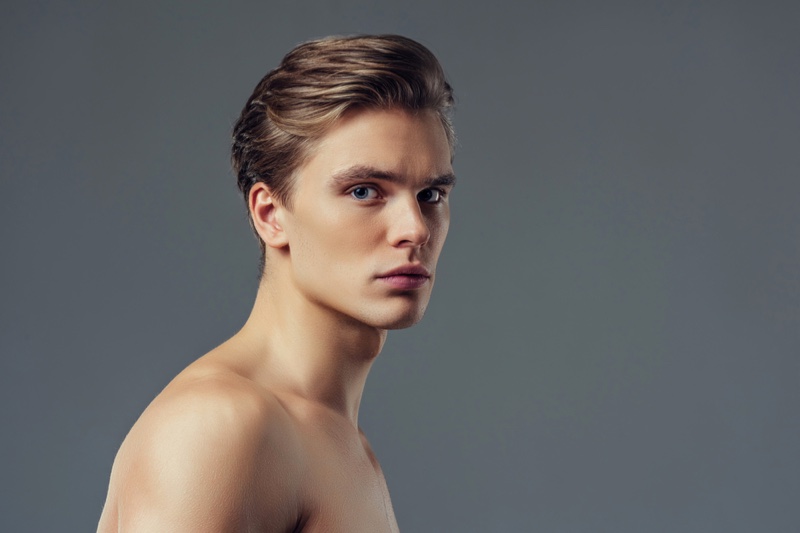 How Do Derma Rollers Work?
Microneedling or derma rolling causes mild trauma to the skin where the rolling takes place. This is because the needles will pick the outer layer of the skin, causing injuries. These injuries trigger the healing process, which causes the levels of collagen and elastin to increase to boost the skin regeneration process. This is how you end up getting new, smooth, tight, and healthy skin. When you use derma rollers together with a good serum, you'll get a faster and better result.
Does Derma Rolling Hurt?
It's a fact that rolling a wheel with hundreds of tiny needles on your skin (face) isn't a relaxing experience. However, it doesn't hurt as much as you'd imagine. It's a little uncomfortable, and the level of discomfort you'll experience will depend on your degree of pain tolerance and how sensitive your skin is.
Again, if you use a derma roller with very long needles, you'll likely feel some pain. That's why when aestheticians or dermatologists use such a derma roller, they have to number the skin beforehand.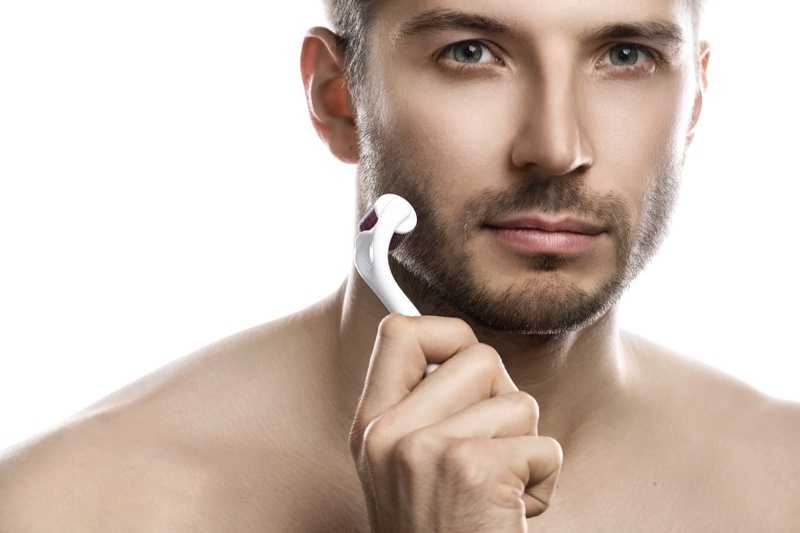 Do Derma Rollers Have Any Risks or Side Effects?
Derma rolling in the real sense is an invasive procedure, though the invasion is minimal, provided you use the right device for your skin and use it correctly. To minimize any side effects, you also have to use a suitable serum.
Failing to use a Derma roller correctly or using the wrong serum can lead to permanent skin damage – darkening or scarring of the skin.
If you have a history of blood clots, psoriasis, eczema, or low immunity, you need to avoid using derma rollers. Also, if you have a skin condition that can quickly spread to other parts of your body, like warts or acne, it would help if you consult your healthcare provider or dermatologist before using a derma roller. Derma roller may also not be a good option for you if you have sunburn or are using Accutane or retinol.
If you are on retinol and want to use a derma roller, you must stop using retinol five days before using the roller. When it comes to inflammation or sunburn, use a derma roller but avoid the affected areas.
How to Choose the Right Derma Roller
If you want a derma roller for home use, better pick the ones with a short needle. A needle length of not more than 0.5 mm is better for DIY micro-needling. A derma roller with longer needles can damage your skin. That's why they are better left to professionals.
Also, consider the material of the needle. The best needles are stainless steel, which is hygienic, strong, and easy to go blunt.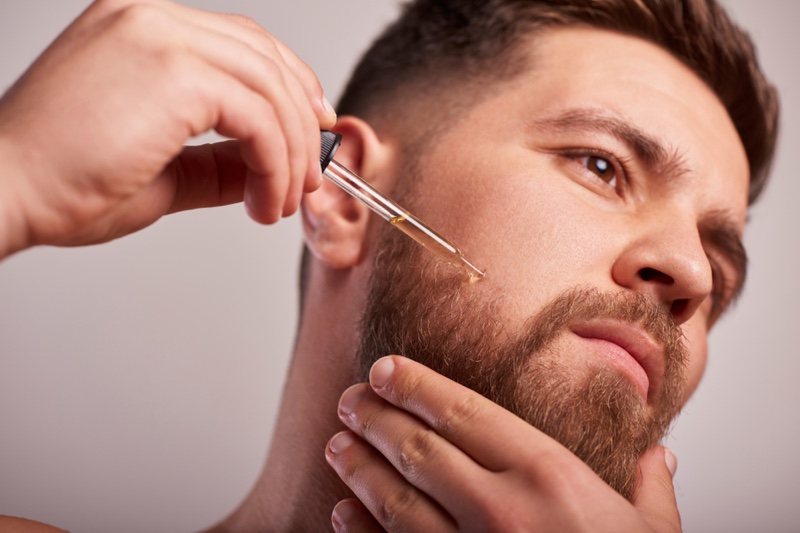 Choosing The Right Serum
As stated earlier, you need to use a derma roller together with a serum to get the best results. You can use a serum of your choice, but if you aren't already using a serum, pick one that's safe and doesn't contain any harmful additives or chemicals.
Some serums contain ingredients that can cause adverse skin reactions that can lead to permanent skin damage. Do not use serums that contain vitamin C or retinol. These two ingredients typically lead to skin irritation.
The best serums are those that contain hyaluronic acid and other skin-building ingredients. The best serum is supposed to help your skin heal faster by accelerating the skin regeneration process. It should also help improve your skin texture and tone.
How To Dermaroll Your Skin
Dermarolling isn't a complicated process. That's why you can carry it out at home. The first step in derma rolling is to prep your skin. You do this by cleansing your skin and the roller itself. It's best to derma roll at night when you are unlikely to expose your skin to sunlight.
Once your skin is clean, you can apply a serum. You can then start rolling. Move the roller in different directions for thorough derma rolling. You can move it diagonally, horizontally, and vertically on the entire area. You can use this device on your chin, cheeks, forehead, etc. Make sure you don't apply too much pressure.
After derma rolling, apply the serum once again. You can then clean the roller using an alcohol-based cleaner before storing it.
You can start derma rolling once a week and observe how your skin responds. If all goes well, you can increase the frequency of derma rolling to 2 – 3 times every week.
Do not derma roll for more than two minutes.
Conclusion
Derma rolling is a good way of rejuvenating the skin. When you do it well, you'll get youthful skin within 6 to 12 weeks. If you want to remove the signs of scarring or aging, it may take a few months before you see any remarkable changes. All that's required from you is patience and consistency.