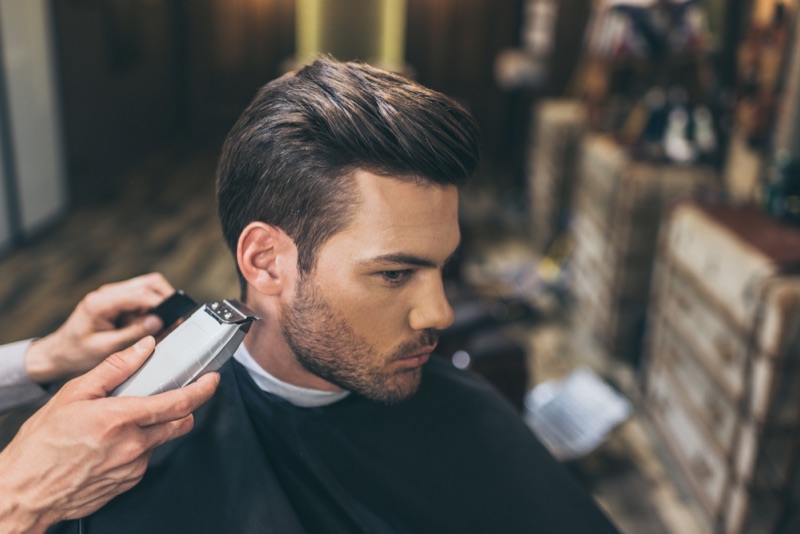 From time to time, every man will feel the need to make a significant change and reinvent themselves in terms of fashion and style. It can be easy to become bored with your look after a while particularly when you begin to get older and find new interests, styles, hobbies, and so on. It can be hard to know how to reinvent yourself in these times because you may not want to make a change that is too drastic but still take your style in a new direction. There are actually many different ways that you can reinvent yourself so consider one, a few or all of the following.
New Haircut & Facial Hair
When most people want a fresh look, they will go to the barber and get a new cut. This is for a good reason as your hair says a lot about who you are as a person with certain styles attached to different identity groups. Additionally, this is somewhat of a low-risk move because hair will always grow back. If you do not know what you want, try looking for inspiration online or speak to your barber to get suggestions for what would work well for you.
Following on from this, facial hair is another excellent way to make a big change to your appearance. It could involve growing a beard, alternating the style of facial hair that you currently have or going cleanly shaven. While many people are growing beards, there are few things better than a clean shave which can help you to look youthful, fresh and smart. Always use high-quality razors to leave the skin soft and free of irritation or cuts; you can find more about quality razors online.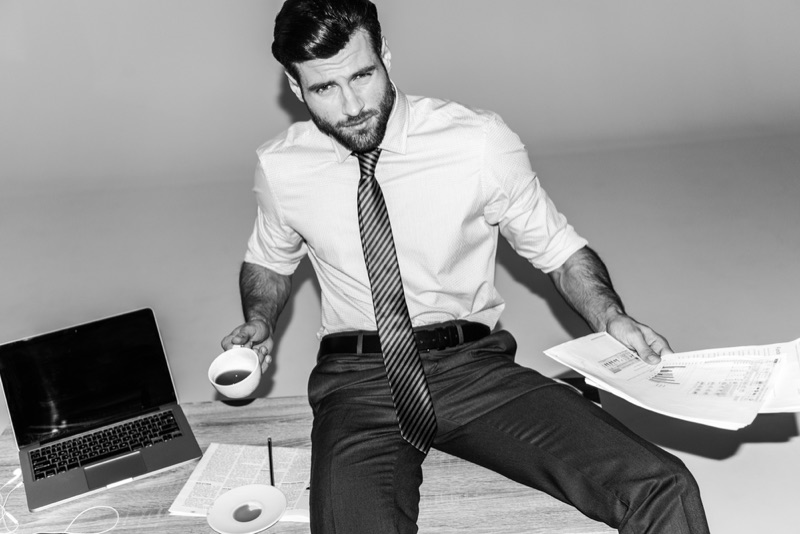 Dress to Impress
New clothing is an obvious way to give yourself a makeover, and you should always be able to find something that you like with such great variety available. If you are struggling, be sure to read online resources and find people that dress well and try to emulate their look. This does not always have to cost a fortune, and it can be an excellent way to reward yourself. When picking out clothing, always make sure that it is a good fit as you will look scruffy otherwise! On top of this, do not shy away from experimenting with different colors, styles, patterns, or fabrics as this is how you develop a style and it could help you to stand out from the crowd.
Following on from this, always make sure that you are dressing to impress whether you are at work, on a night out or doing the shopping. It will help you to look and feel your best and people will view you as a stylish person that takes pride in their appearance. In addition to wearing fashionable clothes, dressing to impress also involves wearing clothes that have been both cleaned and ironed.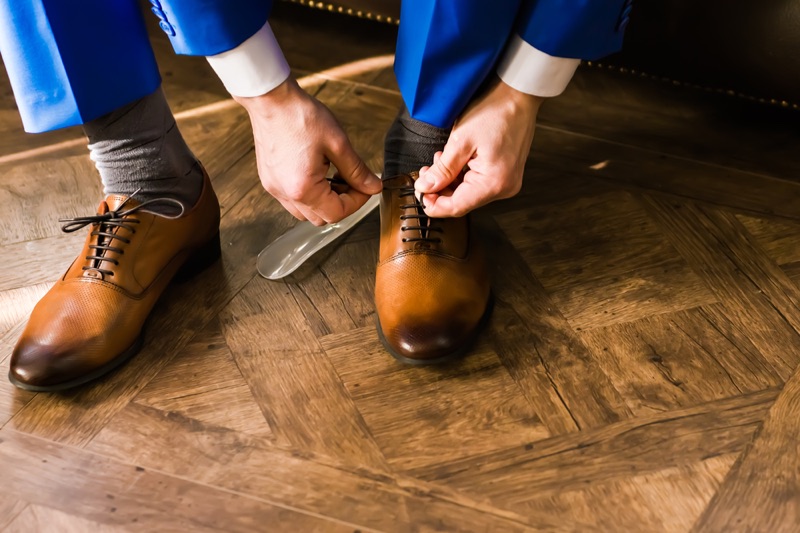 Accessories & Footwear
You do not always have to buy an entirely new wardrobe for a fresh look as you can simply accessorize to breathe new life into your clothes. It could include picking out a stylish hat, starting wearing jewelry or buying a new watch. Accessories are often what make an outfit pop and can be a great way to add visual interest, style, and personality to an outfit.
A man's shoes say a lot about him, and it can be a great way to give yourself a new look and show off your style. Make sure that you have appropriate footwear for different social occasions and always look after your shoes and replace them once they are worn out. Unfortunately, bad shoes will stand out and bring down your overall appearance.
Work Out
This one can take a lot of time and effort but deliver powerful results. Changing your body shape can do wonders for changing your overall appearance and helping you to feel much better about yourself along with the many health benefits attached. Whether you are looking to drop a few pounds, bulk up or tone, working out has many benefits and is a great way to reinvent yourself.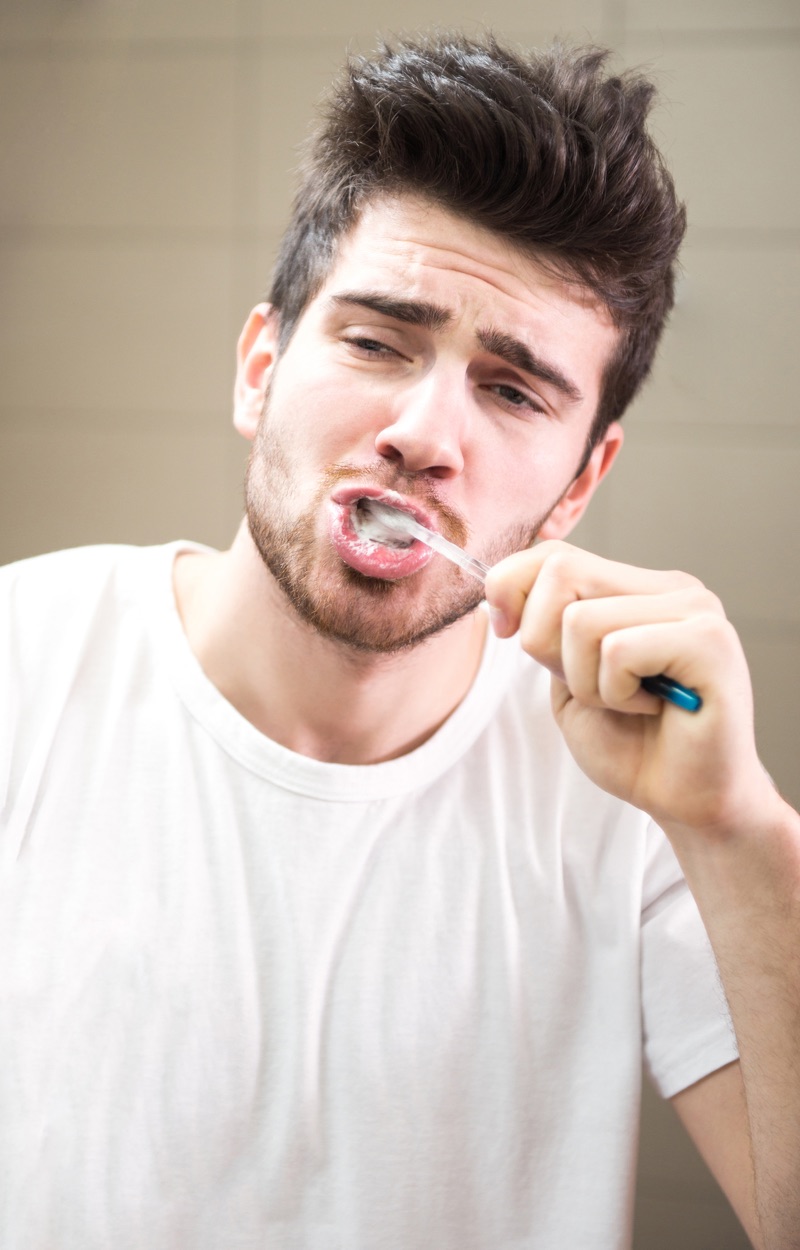 Overall Hygiene: Dental Health & Skincare
Improving your overall hygiene will make you much more attractive to those around you. It will involve showering daily, keeping your fingernails neatly trimmed and clean, trimming or plucking excess hair, washing your clothes and generally making sure that you are fresh, clean and presentable at all times.
It is vital that you look after your dental health for many different reasons but making improvements can be a big upgrade on your appearance. Make sure that you are attending regular dentist appointments, brushing your teeth twice a day, flossing and using mouthwash. If you have bad teeth and you are self-conscious, you could consider having your teeth whitened.
A healthy complexion can make a big difference, so make sure that you are washing regularly, using cleansers and moisturizers, drinking enough water, exercising, eating a healthy diet and getting enough sleep. Doing so should make your skin soft, supple and fresh which is the basis for looking healthier and more attractive.
Fragrance
You should never underestimate the power of scent, particularly when it comes to style. Switching to a different cologne can give you a completely new style and could impact the way in which people perceive you. Try a few different samples and have somebody with you who can give their opinion to pick out the right fragrance for you. You may also want to have a few different bottles for different occasions and times of the year.
To Conclude
Feel like you need a fresh new look? This happens from time to time, and these are a few of the best ways that you can give yourself a makeover. Overall, it is important that you take pride in your appearance while also looking after yourself so that you can look healthy and stylish while feeling confident too. People's tastes and styles naturally change over time, so do not shy away from making a few changes because it could have a huge impact on how you feel about yourself.