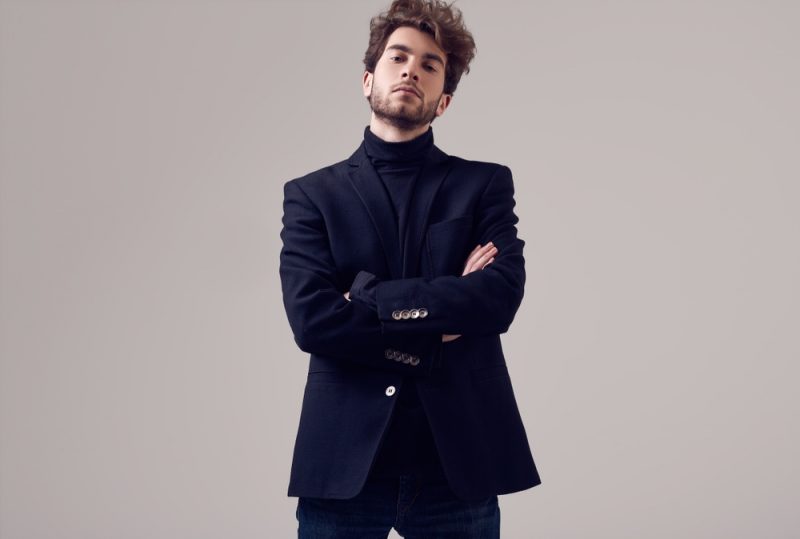 Great Britain is famous across the world for its fashion. Avant-garde designers like Alexander McQueen brought outlandish and experimental designs to the masses, classic luxury fashion houses like Burberry, influential and creative designers like John Galliano, who has headed fashion companies Givenchy and Christian Dior as well as his own. British style is simultaneously simple and extravagant, and for the everyday gentleman, it relies on a collection of classic pieces that can be styled for any occasion.
A Black Polo Neck
Whilst we may associate this with the late Steve Jobs, the American co-founder of Apple, the turtleneck is a staple of British fashion. It has been worn as early as the 1860s when polo players began wearing them for warmth during their outside matches, hence the English term 'polo neck' rather than the American turtleneck. This simple garment can be worn with just about anything from ripped black jeans and chinos to gray suit trousers, which means that they can also be dressed up and down for day-to-night looks. They might be a bit warm for California or Florida, but they are perfect for somewhere like New York or Seattle, where the air can sometimes get under your skin.
A 'Macintosh' Coat
As the name suggests, this is a piece with Scottish origins. Named after the Scottish chemist Charles Macintosh, the original 'mac' raincoat is perfect for the British rainy weather and will keep you warm and dry. It dates back to the 18th century but is more popular nowadays as a fashion piece – British designers often include them in the A/W collections as the weather turns dark and consumers look for practicality and style. Their versatility also means that they are available for very little money, although luxury options are available, like the Gucci jacquard motif jacket that retails at £1410.
A Tweed Jacket
There is little that is more quintessentially British than tweed. Also originating in rural Scotland, the twill cloth became fashionable in the 1820s thanks to famous Scottish politicians like Lord Brougham, who favored tweed trousers in Parliament. It's an exceptionally warm fabric associated with outdoor activities. In fact, Tweed is a material often seen at traditional events like horse racing meets during the colder months. For example, horse racing at Cheltenham occurs in March when the winter chill is often still with us. So if you're planning to look up the odds to place a bet on a potential winner, then doing it in tweed is definitely the way to go. It has an effortlessly chic charm that suits any style from posh to punk.
Chelsea Boots
Another historical classic, these close-fitting ankle boots got their name from their popularity in Chelsea, a particularly wealthy and fashionable part of London, in the 1950s and 60s. The two main styles for men are suede and leather, with suede offering a more casual look and leather being the choice for more formal events thanks to its polished and sleek look. British footwear brand Timberland has a helpful guide on choosing your Chelsea boots, so it's worth checking that out if you feel completely lost. Although, their versatility means that you will find it hard to go wrong with a pair of these.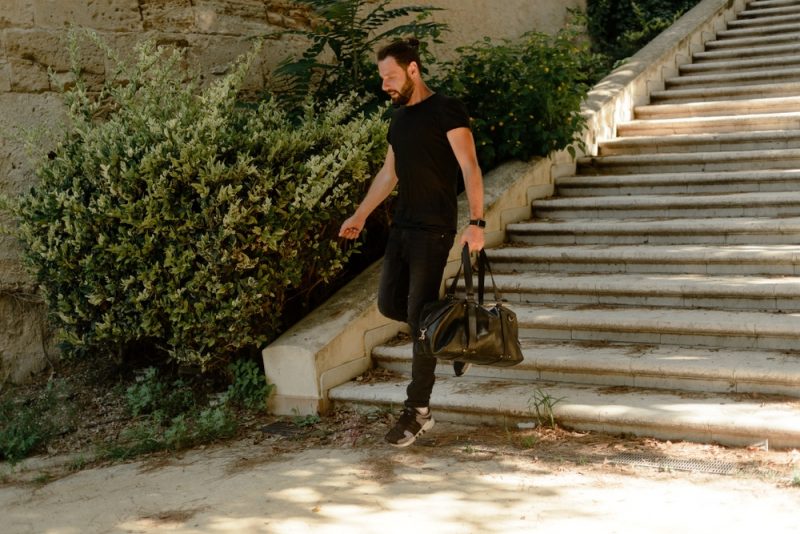 A Proper 'Weekender' Bag
The idea that men don't carry bags is now obsolete, and a proper holdall will elevate you to gentleman status on any weekend getaway or casual trip. Choosing a neutral color like black or beige is best as it's more likely to complement whatever outfit you have on, but there are many designs with leather touches or sporty details if you are looking for something a little more flashy. Either way, they are both practical and polished, and British men have been using them for years.
British fashion is hard to sum up in a few pieces, so it's worth researching individual styles and trends, but these picks should get you started and help you improve your look.