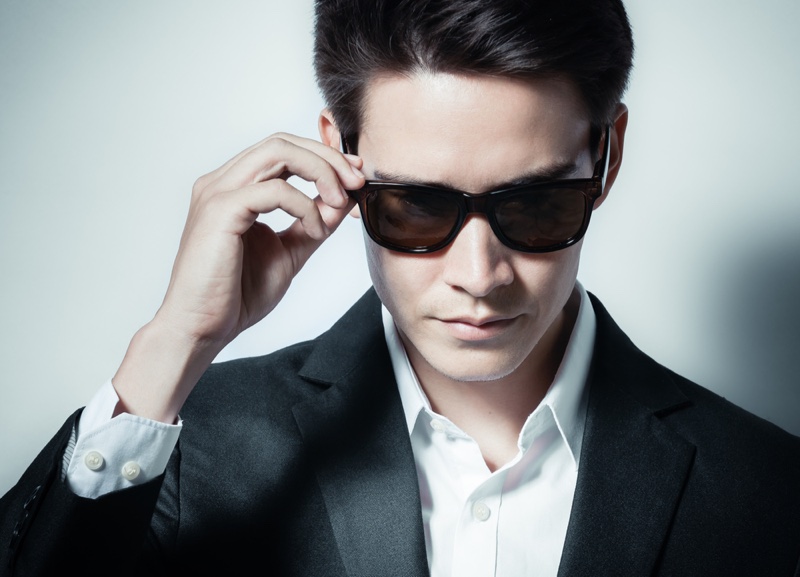 When all things are considered there's no doubt we take our five essential senses for granted. We use them without thought and miss them when they begin to deteriorate. Sight and hearing are among the most likely to start getting worse as you age, and that's why we all take care of our eyes. If you don't already have regular eye tests you should be doing so as it is very important that any possible defects are noticed.
But that's enough talk about eye health because we're here to look at the top trending sunglasses for men! In fact, these do play a large part in keeping the eyes healthy so it's not all about looking cool! If you have a prescription for your vision you can have designer sunglasses fitted with the right lenses, so what are the best men's sunglasses around right now? Here are our suggestions that you might want to check out.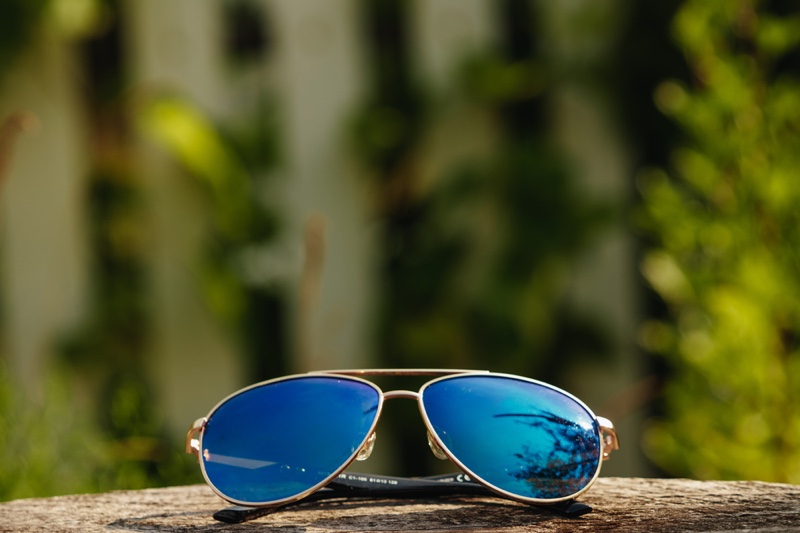 Guess GF0185
Top designer brand Guess offers a range of seriously classy sunglasses for men that are as stylish and chic as it gets. This model is available at a great price at mydesignersunglasses.ie which is a site you need to check out for great designer bargains, and is in the Guess take on the popular Aviator style. Available in sleek black or a very trendy yellow gold finish, this is a pair of shades that will wow your friends and make you stand out in a crowd.
Polaroid – PLD2071GSX
Polaroid is a name intrinsically linked with sunglasses, and this very stylish pair is worthy of one of the oldest, most established names in the business. With stunning tortoiseshell frames and a summery blue/green finish to the polarised UV-protective lenses, you'll look at home in the city or on the beach wearing these beautifully designed sunglasses, and we love the price too. Check them out now if you're looking for summer style.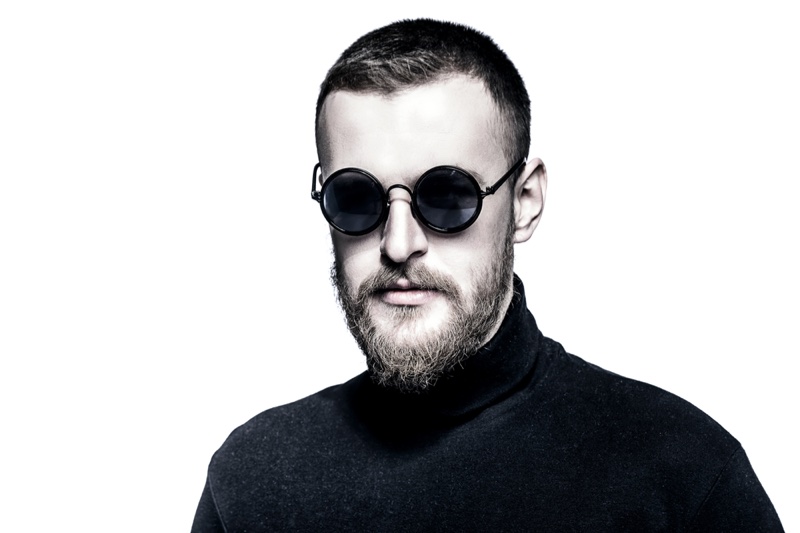 Calvin Klein – CK5926S
Calvin Klein is a name to be reckoned with in the designer clothing and accessories world, and this lovely pair of sunglasses is worth checking out at a great price. Stylish and understated, the round frames look great on any shape of face and come in a black frame with grey tinted mirrored lenses offering UV3 protection. The right pair for a night on the down or a day at the office, these are certainly a pair that the discerning man will appreciate.
Oakley – 0OO9341
Strongly associated with ski and skate wear, the Oakley brand has been a leading name in street style for many years now and continues to impress with its range of quality sunglasses. This design is simple yet undeniably trendy, and the two different available black frame finishes are both classy. Grey tinted polarized lensed add an air of sophistication, and you can wear these and look the part in any situation.
Ermenegildo Zegna – EZ0001
There is a sense of the Mediterranean to these gloriously attractive sunglasses from the highly regarded Ermenegildo Zegna range. With a light-coloured tortoiseshell finish the frame is at once discreet yet attractive, and the shape is a traditional summer shades look that is carried off with grace. UV3 lenses that are polarized add to the safety aspect of this superb pair of sunglasses, and you can imagine the wearer at a high-end garden party as the centre of attention. Stunningly stylish and sensibly priced.
Oakley – 0OO9200
This design of ski-style sunglasses is what made Oakley the brand it is. Stunning in white with red trimmings, this pair is fun and practical as well as noticeable, and the mirrored polarized lenses give you full UV3 protection whether you're on the piste or driving the car. Quality is as would be expected from the brand, and while not to everyone's taste, those who love street style will love these fabulous and wacky sunglasses.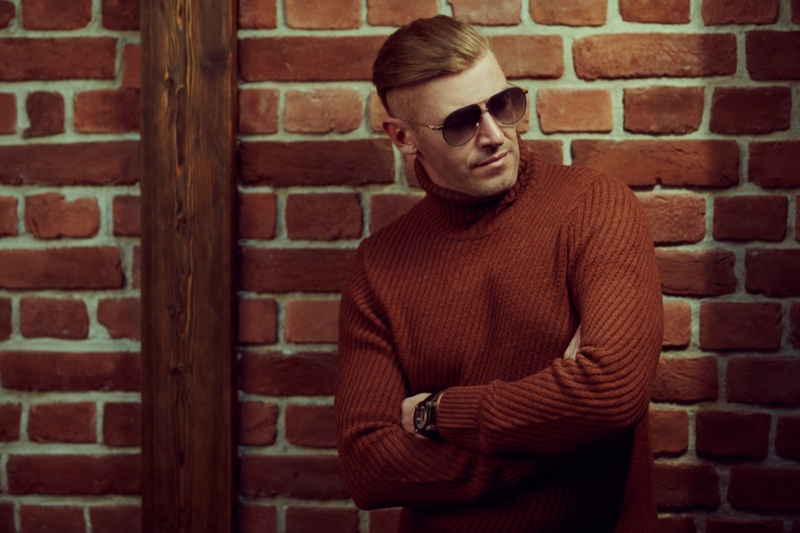 Nautica – 30965_N3610SP
The frameless design of this very beautiful pair of sunglasses from Nautica gives them a lightweight look that can't be faulted. With two shades of stunning tortoiseshell finish – grey or brown – and a style that will remain timeless these are perfect for summer beach wear or après ski drinks. They look as comfortable as can be and while clearly of excellent quality come at what can only be described as a bargain price.
Sparco RACE
The Sparco brand is sports associated, and this model of sunglasses – called RACE – really looks racy! Italian-made and stylish to boot, the combination of tortoiseshell frame and brown tinted lenses adds a sense of European style to the sunglasses, and with full UV2 protection you're ready for those sunny days outside your favourite bar. Great sunglasses from a great brand at an excellent price, not to be missed.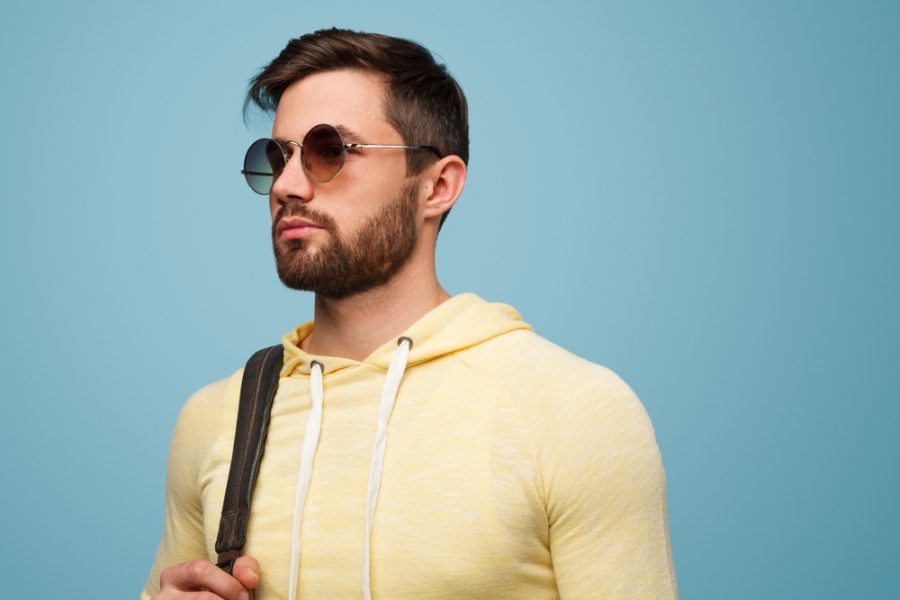 Polaroid – 233638
Available in solid grey or with light tortoiseshell brown frames, this stunning pair of sunglasses brings sheer Polaroid style to the part with a unisex round lens look. This and light metal arms mean an easy to wear pair of glasses, while the UV3 protection is what you want for bright sunny days at the beach or by the pool. A summer look for summer fun, there's something pretty special about these Polaroids, especially at the price.
Ermenegildo Zegna – EZ0009
The highly unusual pale grey colouring of these traditionally styled Ermenegildo Zegna sunglasses adds to the appeal. Stylish and very trendy, this is a quality brand that knows what looks great and works well, and the dark grey UV3 lenses are as good as it gets. Wear these with a suit to a party and you'll be the man everyone wants to talk to, such is the appeal of this quite unique design.
Guess – GU6843
With Guess you can always expect something special, and this pair of sunglasses is typical of the brand. Beautifully designed with a traditional shape of frame, it's the choice of colours that makes this very stylish indeed. You can choose from a stunning tortoiseshell and orange frame or a beautiful solid blue, each with lenses to suit, and the lightweight acetate frame design means comfort every time. If you're looking for trendy yet different and at a superb price, this is the pair for you.
Our selection of sunglasses for men cover just a few of those available, and all we can say is that there's never been greater choice when it comes to designer sunglasses. At these prices you can't go wrong, so have a look through the range and you'll find something to your taste, style and budget that looks the part.