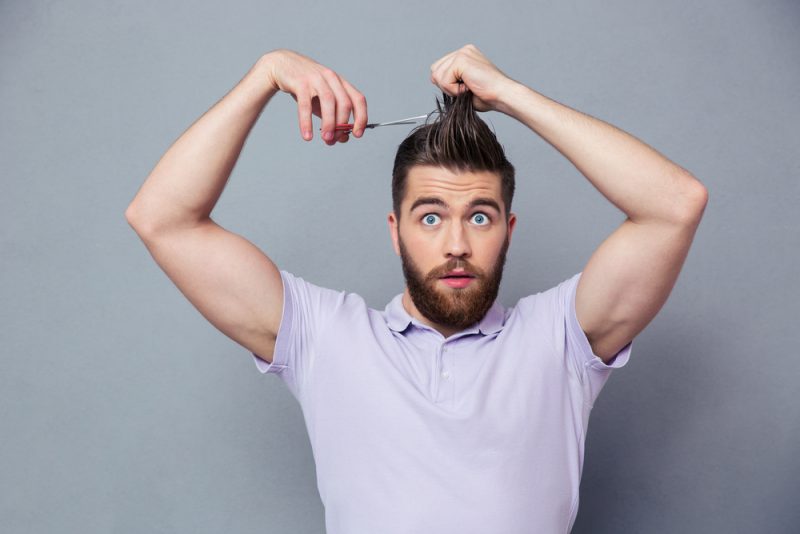 Cutting your own hair may seem intimidating at first. But it isn't as hard as many people believe it is. If you're looking for something fancy, you may need to go to a salon. If you want to do it yourself, it will take some practice before you can style hair effortlessly. Nonetheless, a simple haircut is straightforward and doesn't require much effort. With the right scissors and tips, you can cut your own hair in no time. Nowadays, when you can't go to a salon, cutting your own hair seems the only viable option.
If this is your first time attempting to cut your hair and you're afraid, check out video tutorials on YouTube. You can also find videos and tips on hair salon websites. Without further ado, let's learn how you can cut your own hair. We will tell you everything you need to know whether you want to trim your split ends or get new bangs.
Invest in the Right Pair of Scissors
Getting a simple haircut at home is quick and straightforward. But it doesn't mean that you can just grab a pair of scissors and work on your hair. Regular scissors aren't designed to cut your hair. The dull edges will split your ends further. 
Also, you will have a hard time cutting your hair with regular scissors, and the results won't be ideal either. It would be best if you had razor-sharp styling scissors for your hair. Don't cut your hair unless you're using proper styling scissors.
Cut less Than You Think You Need To
When it is your first attempt, it's better to cut less hair than you have to. You can always cut off more hair, but you can't bring back what you have already chopped off. This especially applies if you are cutting your hair while it's wet since it will look shorter once dried.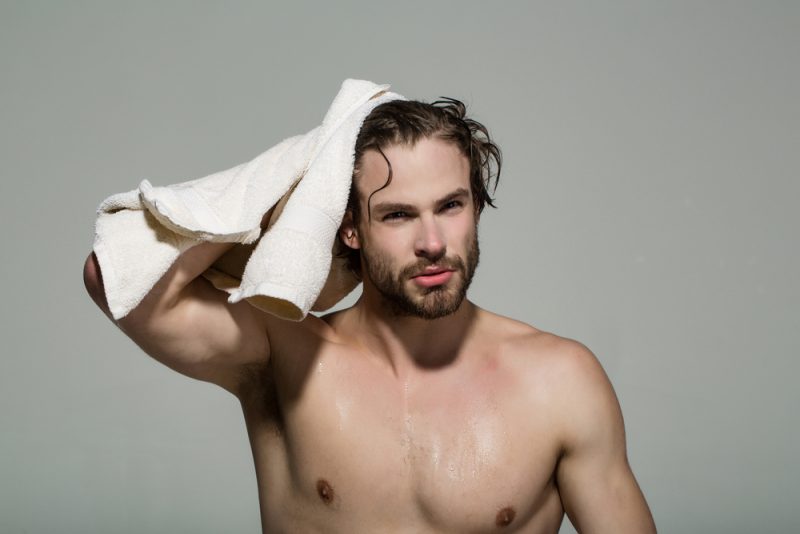 Dampen Your Hair
While it is possible to cut hair while it's dry, it is better to spray them with water lightly. Dampening your hair offers you better control when while cutting it. All hairstylists and professionals dampen the hair first. However, if your hair is very curly, you should dampen it only slightly, or just leave it dry.
Cutting Straight Hair
There are effortless ways to cut straight hair. First, dampen your hair and comb well to ensure there are no tangles.
1st Method
Tie your hair in a low ponytail. Take an elastic band and tie your hair a few inches down the ponytail. Take another elastic band and repeat the same step an inch down. Take your scissors, use your fingers as a guide, and cut your hair tips in a straight line.
2nd Method
For this method, part your hair in the middle, and bring them to the front. Tie both sections of your hair together down your face with an elastic band. Use your finger as a guide and cut your hair straight.
3rd Method
Comb and part your hair. Hold your hair between your two fingers. Align your fingers diagonally and use them as a guide to cut your hair. This Method requires more precision, so if you are not too confident, use any of the other two methods.
Cutting Curly Hair
Part the layers of your hair. Start with the bottom layer and separate the rest of the layers. Hold your hair between the fingers and use them to cut a straight line. Once you completed the bottom layers, tie them up behind your head. Bring the next layer forward and cut your hair the same way. 
Do the same with the rest of the layers. Pull back or tie the previous layers before working on the next one. If you have bangs, hold the ends tightly and use your fingers as a guide to cut them. 
Cutting Bangs
If you are cutting new bangs, be extra careful. You may want to practice on a wig before your own hair. But if you're going to trim or give shape to existing bangs, you are good to go. 
 1st Method
One way to cut bangs is to section your hair in a triangle. Twist the hairs of the front section together and cut the desired length.
 2nd Method
Part your hair in the middle. Bring a few front strands of both the hair together. Pull the other sections of your hair at the back of your hair or clip to secure them. Use your fingers as a guide to cut the front strands together.
Wrapping Up
We hope these tips and methods help you to cut your hair. However, if you want to try different haircut styles, you can check out and learn from video tutorials.