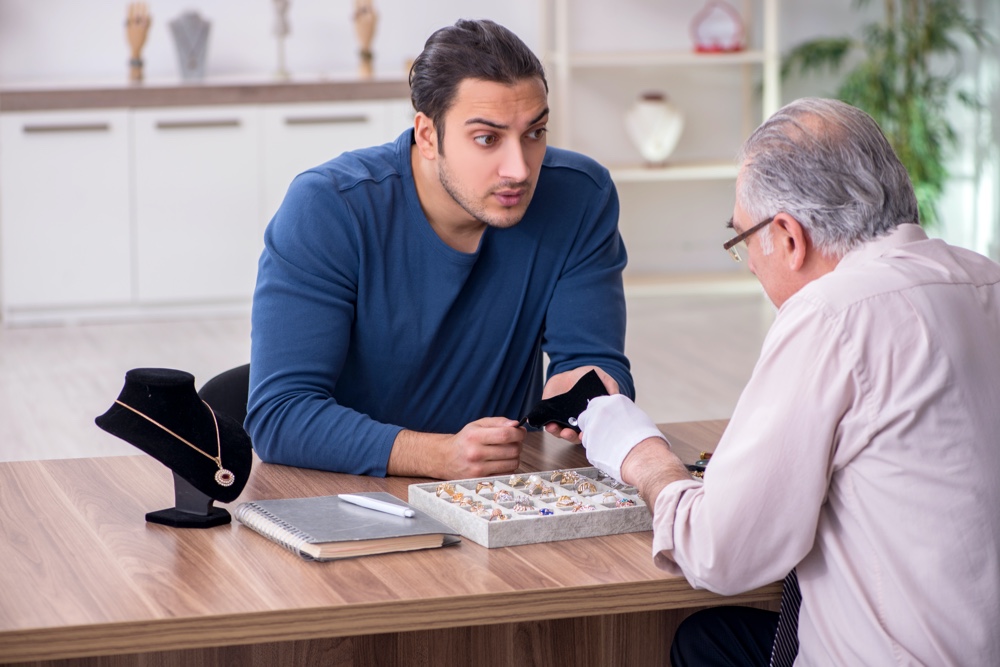 Engagement can be one of the most memorable events in a couple's lives, and given the engagement ring, it is a particular moment in time that a woman will remember. It might be challenging to choose a unique diamond engagement ring that your soon-to-be wife will remember for the rest of her life. You must ensure that it is something she not only enjoys but loves.
Rather than going to a jewelry store, you might want to explore personalizing the ring yourself first. This way, you will be guaranteed to find a ring that perfectly describes your love story this way. You may not have realized that bespoke ring design is an option, but it is. In this article, we have outlined the steps that you should follow to customize your engagement ring.
Find a Reputable Jeweler
First, you will be required to locate a trustworthy jeweler in your neighborhood that you like and respect—it is fine if you have to travel outside of town to find a jeweler you can trust. Other internet jewelers will perform just fine, if not better. Make sure you have enough money set aside for any excursions you might take searching for that beautiful one-of-a-kind ring.
When looking for a jeweler, there are a few things to bear in mind. If you choose a diamond as your gemstone, ensure that it is registered with the GIA (Gemological Institute of America Inc.) and comes with a GIA report. If you do not receive the report, seek an assessment from a respectable jewelry establishment.
If you cannot have this authorization, you are probably paying too much for something that is not necessarily real. If you already have a registered and legitimate loose diamond, bring it to the jewelry store and explain what you want—they will be able to set it for you in a matter of hours.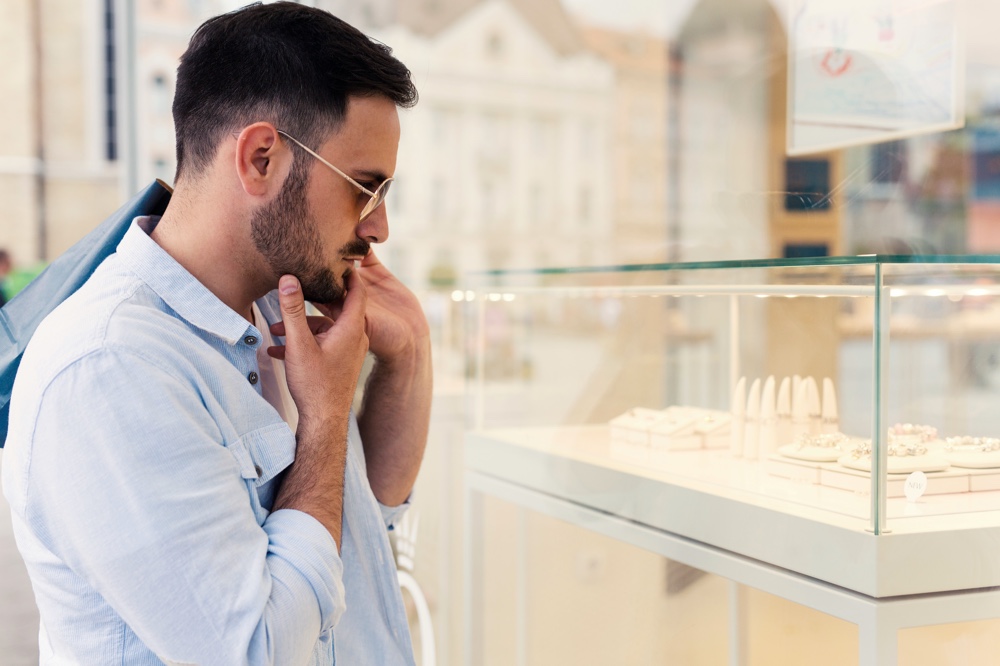 Plan Early
It would be best to begin preparing early once you have a general and broad idea of where you want to buy for your engagement ring design. The custom design process might take anything from a week to a month. The procedure includes speaking with a jeweler in a reputable store and having them discuss with you and draw up the ring.
Then, before sending it to be sculpted, they will build a rough mold of the ring and ensure it is to your satisfaction. If you have any concerns about the sculpting process for your bespoke jewelry, speak with your jeweler—they can assist you with any changes you need. While the mold is not the final result, it gives you a good indication of what to expect after the process, from design to ring size.
Based on the mold, you will have to guess what the ring will look like. It is always a good idea to ascertain that you and your jewelry designer get along because you will be communicating a great deal during the creation process. Finding someone patient and pleasant with whom you can collaborate will yield something lovely and precious.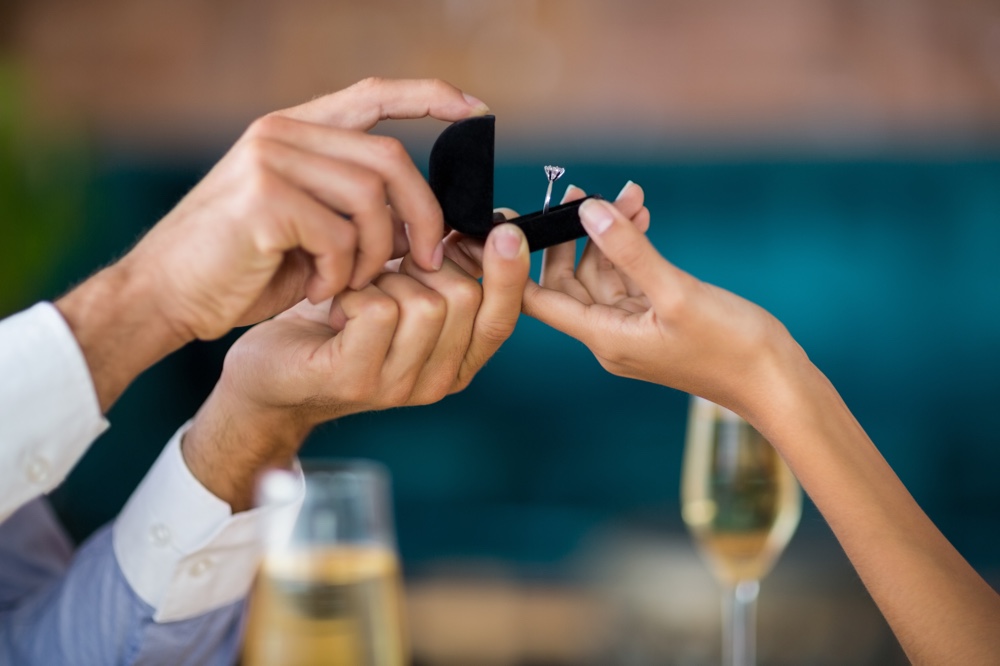 Don't Compromise on Quality
If you are building the ring of your dreams from the ground up and searching for the right diamond, consider that quality is crucial. While making your engagement ring, you will want to spend the money on something genuine and worth your money. There are four factors to consider when purchasing a diamond: cut, clarity, color, and carat weight.
What you buy should be dependent on your budget and, more importantly, your particular preferences. You do not have to spend extra on a sparkling diamond if you do not want to. Most significantly, diamonds can dazzle depending on their cut, whether a princess cut or a cushion cut.
However, if your budget is high, you can go higher in carats, provided it is essential. Please also remember that proportions, symmetry, and polish are the factors that make a diamond pop out in the correct setting—and they are worth investing in. Furthermore, diamonds with somewhat lesser carat sizes are indistinguishable.
For example, a diamond may be .98 carats in weight, but the difference between it and a diamond weighing 1.00 carats is negligible. The larger size, on the other hand, will cost you more.
Find the Setting of Your Choice
It is as crucial to choose the proper ring setting as going out and buying the diamond. Great jewelers will talk to you about anything from the type of diamond you want to the millimeter on your diamond band. Solitaire, bezel, and halo engagement rings are among the available styles and settings.
The form of the diamond is also vital. Do you think a marquise cut diamond or oval diamond would be a good choice for the center stone for your special lady? Or would she want an emerald-cut center diamond? A pave pattern with little side stones inlaid in the metal will be a good choice if she likes glamor.
However, if she wants to stand out, consider a black diamond or other colored stones, like blue sapphires. You may generally choose from various precious metals for the ring, ranging from rose gold to yellow gold to white gold. Given that this will be worn for a long time, all of these considerations are crucial.
Having a ring that fits appropriately must also be thoroughly considered, for which purpose you should take precise measurements. Besides, it would help if you also tried not to let the band overshadow your diamond.
If you want to surprise your wife-to-be by going in blind, you can try your hand, but you must first pay attention to her preferences–going through her closet and examining the gemstone jewelry she already owns, and the color of her attire are excellent approaches to figure out what she loves.
Get Your Wedding Band from the Same Jeweler
Finally, keep in mind that if you can build a strong connection with a jeweler who can then customize your engagement ring appropriately, you may save a significant amount of money if you purchase your wedding band from the same place. If you want to buy a wedding ring to match your engagement ring, you should start thinking about it.
You may also find yourself in a timing constraint if you decide to buy a wedding band on the spur of the moment. When you customize your engagement ring correctly, you open yourself up to the prospect of having someone assist you in achieving precisely what you want from your rings.
If you decide to buy a one-of-a-kind engagement ring online or create your engagement ring, bear the return conditions in mind. When purchasing a wedding band from an internet store, you may be required to send back your engagement ring so that they may use it as a guide while creating your wedding band.
Conclusion
Getting a personalized engagement ring can be great fun, especially if you want to combine family heirlooms. Before committing to a particular jeweler, do your homework and double-check the guarantee. Whatever you choose, if you are patient and thorough, you will discover something your future wife will not only love but want to hold on to for decades to come.