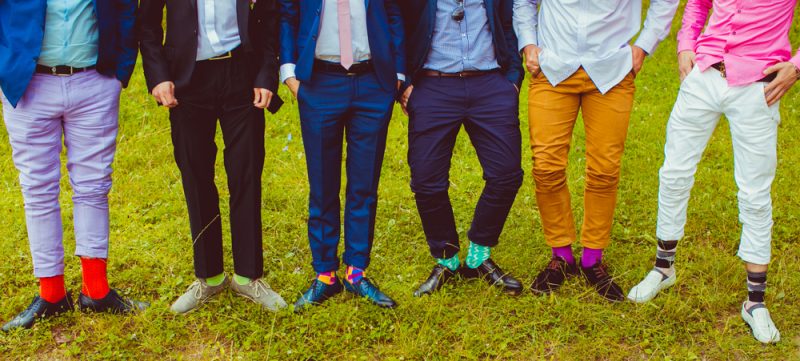 Custom socks can warm people up to you even at a distance. Today, a couple of words about expressing yourself through your personal style. Do our clothes sometimes play the role of our lucky talismans? Or is it the accessories that have symbolic value for us that make us feel special? And finally: how do custom printed socks relate to all this?
Create your own custom style
The way we dress and the accessories we choose say a lot about us. And it's not always the practical approach that influences our clothing. Our personal style is also a way to express our own unique personality, inspiration in the style of your favorite pop stars, or even a manifestation of our views.
It also happens that we have a special fondness for particular objects and are happy to wear them because they remind us of someone close to us. Grandma's favorite brooch, boyfriend's scarf, mom's blouse from her youth – there are plenty of examples, and each of us would surely find such a treasure in their wardrobe. Why do we eagerly collect such things? Because they are not only a beautiful vintage clothing or stylish accessory.
First of all, such objects make us feel as if our loved one could always be with us – regardless of the circumstances. Stressful exam, job interview, travel in a crowded bus – each of these situations becomes more bearable when we have such a personal talisman with us. It gives us a sense of security and keeps us warm throughout the day.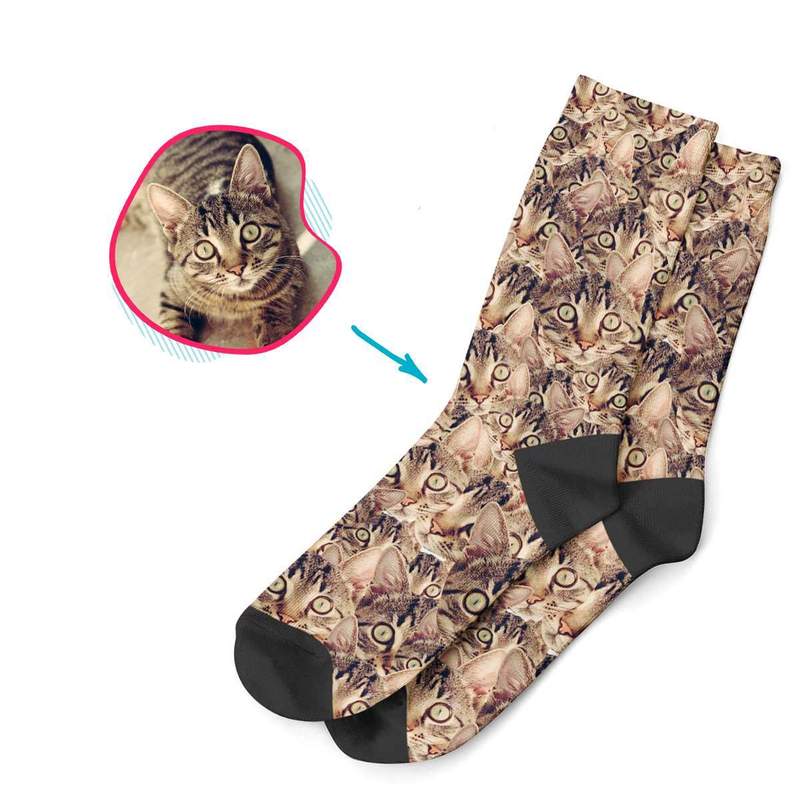 Personalized socks Printsfield
Also, personalized accessories have such magical power. This can be seen in the example of PrintsField personalized socks and boxers. We know that in many cases, you order them to feel the closeness of your loved people regardless of the circumstances. A wife goes on an extended business trip and knows that she will miss her husband. It is known that separation is not easy, but she will undoubtedly be pleased by the awareness that on her lucky socks, she has a smiling face of her husband, who at the time keeps his fingers crossed for her.
A boy goes on a foreign scholarship and has to split up with his girlfriend for that time. These months will be sure difficult, but the couple will think warmly about themselves thanks to their socks, pants, or funny briefs with customization. A proud new dad works full time, though he would give anything to spend the whole day with his little son? It is not always possible, but the time of everyday separation will be much easier if colorful socks with a funny image of a son can be discreetly seen from above his business shoes. They will surely bring luck to important meetings!
Custom holiday socks — make the perfect gift
Love to another person can be expressed not only by printing a photo on a personalized piece of wardrobe. It is also worth considering the print or pattern we're choosing. If your first date was a sushi-evening, go for a print with sushi rolls. If you're both horse lovers, go for the horse socks. If you love spending your free time baking great pastries, choose our cake socks! Thanks to this, colorful socks will always bring a lot of heartwarming memories. Such a gift is not only funny. Its symbolism and the effort we put into it makes us still feel close to our loved ones. And this means that there are no obstacles to everyday life that could stop us!