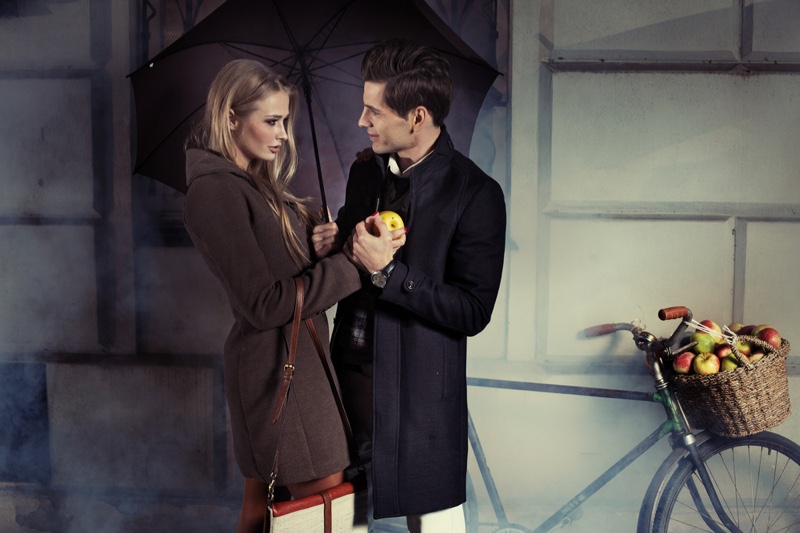 The couple look is the trend of the moment. After dieting, workout, and even the couple's aesthetic retouching, the couple trend of 2019 is to coordinate outfits. On the catwalk, on the red carpet and on Instagram, couples now want to match also in the look, wearing the same colours, the same designs, and even identical prints. Let's see which are the 4 couple fashion trends for a night out today.
The Minimal Look
The trend is actually not brand new, because Brad Pitt and Gwyneth Paltrow have been masters of the art of matching the outfit in the 1990s. Both with platinum hair and with a fashion look that was always similar: usually minimal, black and white. The two stars went even further by showing off the same haircut for a while. Maybe you won't have to go this far, but adopting a minimal couple look tends to be very easy. Women can choose a pair of trousers or a pencil skirt and an elegant top, strictly black or white. It is not necessary to wear heels, but you can also wear a pair of plain sandals. For men: A pair of simple trousers and a total black shirt.
The James Bond Style
This look is inspired by James Bond and his woman, also known as "The Silver Fox". Here, the couple is glammed up but without exaggerating. For him: A tuxedo or a suit. For her: An elegant black or red dress embellished with pearl jewellery for a delicate touch. This is the perfect couple look for a night out in a casino for example. After getting ready at home thanks to many casinos bonuses in the UK, when the time comes to play in a real casino, it is also essential to think about the look. Dressing up is one of the main perks of going to a land-based casino to play or attend some event.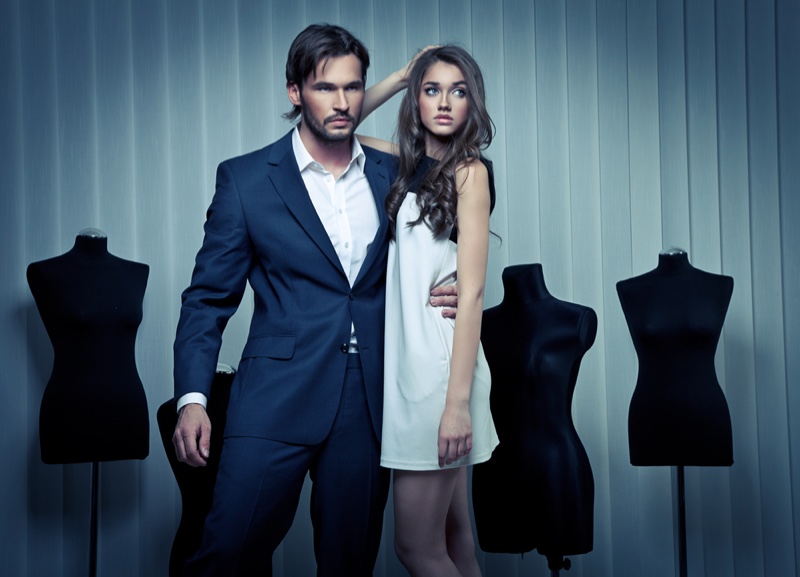 The Elegant Look
For a night in a high-profile place like a theatre or an opera, you – as a couple – need an appropriate and, above all, elegant clothing. Naturally, the dress code must be in line with the show. In the case of an evening of this type, here are some tips for her:
● Eliminate jeans and trousers: Denim is really forbidden, and even trousers should be avoided; a skirt is practically mandatory on these occasions.
● Long dress? It depends! From the place – in an opera almost mandatory – from the forms and from the age. The very young can shorten the lengths a little, while women who are too shapely, on the other hand, must strictly avoid tight-fitting mermaid dresses that mark the figure.
● No to too short skirts: Avoid skirts above the knee, not at all elegant and indeed, a little unsuitable for the situation.
● Blouse: In soft silk, with sleeves of any length and combined with a knee-length skirt.
For him, a dark suit is mandatory only in the case of a gala evening or an opera. In such a situation, nothing must be left to chance. And absolutely no tennis shoes! Some wear them in order to appear alternative, but it is definitely a no go. In the case of a less formal theatre performance, you can opt for a pair of elegant jeans, a shirt with non-bright colours, combined with a dark jacket and shoes matching it.
The Casual Chic Look
This is the casual chic look par excellence, perfect to wear when you already know that you won't go back home or to the hotel after an afternoon of shopping, and you will go straight to dinner. Perfect for her, therefore, a maxi dress and sandals or flats. As for the jacket, which will probably be useful especially in the evening, a good choice is a classic fit denim jacket, perhaps playing a little with the colours – but always keeping in mind those of the dress! For the perfect casual chic men, a nice pair of khaki pants in combination with a polo shirt and loafers, preferably brown. A look like that is never out of place, regardless of where the evening will end.
Matching the outfit can sometimes be a custom that transcends fashion and acquires a further meaning: It indicates that the two people are really emotionally connected. The matching couple look is becoming more and more a love-status symbol; one more reason to follow our advice then!